Read between the lines for the real Gartner Magic
– Jan Sipek's reflections on this year's Magic Quadrant –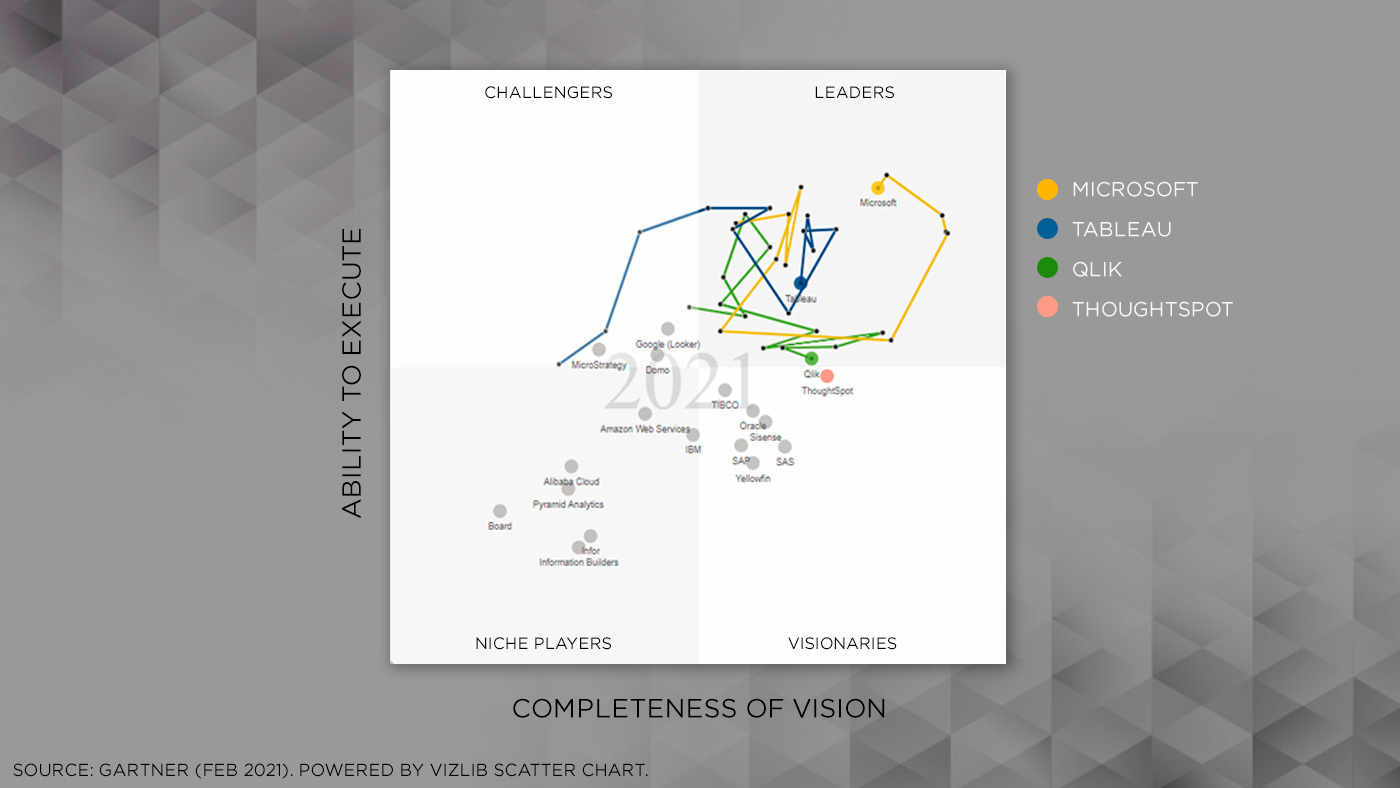 The Gartner MQ of 2021 has been released. My intention isn't to give any kind of summary, just a few reflections and mainly on the leaders. Added up, their revenue stands for approximately half of the Modern BI market. And yes – most of Climber's work is done using Qlik so that's the experience I base my views on.
The static comparison is much less fun than looking at how we got where we are today. Qlik actually seems to be the only leader that has advanced, by becoming more visionary. I sort of agree with that, looking at Qlik's active intelligence vision, where Qlik is aiming to bring the world of data integration and data analytics together.
Notable is also that one company dropped out of the leaders quadrant this year – ThoughtSpot. Apparently the Cindy bias only lasted for two years. ThoughtSpot never had the customer base, at least not in Europe, to be in the leaders quadrant.
But back to the three leaders. Considering their performance consistency in the quadrant they are to be seen as "super leaders". This is also probably the most important message, even if it is between the lines, from Gartner.
Qlik has definitely got an "ability to execute" warning from Gartner – being placed just above the line. Gartner speaks about lack of market momentum, referring to challenges when switching from QlikView to Qlik Sense. I would agree that this previously has been a challenge,  which might have inspired some Qlik-customers to look at other alternatives. Today though, the Qlik Analytics Modernization Program offers a smooth migration and also a new hybrid world – a combination of cloud and on-prem that none of the other leaders can offer.
I guess you've understood my view on the term "ability to execute". I'm not really buying in to Qlik being placed lower than Tableau and Microsoft. Just as well as pointing out Qlik's licensing trauma you could point at Tableau's performance problems or Microsoft's lack of on-prem/hybrid functionality and they could be on par.
In most large Qlik installations the data is sourced via a data warehouse, so the fact that you always use a data warehouse and automatically get access to machine learning capacity with Microsoft and Tableau shouldn't really imply a higher ability to execute rating.  
Finally – look at the journey of Tableau and Microsoft. They started out as super executors, lost it and then made a comeback. Perhaps Qlik will do the same now – given that all licensing and pricing obstacles are being removed
Gartner declares visualizations as commodity and focuses on augmented (many times by) AI analytics. It's good that Gartner is future oriented, but I would say that the greater part of the current installation by the leaders focus on the core of traditional BI such as, showing a single version of the truth, KPI reporting and in some cases enabling collaborative analytics and self-service.
One could say that Qlik created the modern BI market back in 2007–2009 and entered the leader's Quadrant in 2010. This was done many times by bypassing the heavy, stringent data integration structures and using Qlik's ETL power giving the business access to analytical apps they never had had before – faster and possible to change and adapt in an agile way. Qlik's current vision is to bring this agility into the data integration layer using QDI and cloud databases. Given the fact that Qlik has a strong hybrid offering together with the active intelligence vision and all the augmented analytics that already are in place – Qlik has good potential to be become the leader with the best vision.
Then there is the real life, outside of magic quadrants. You can take a look at other analysts, like BARC which takes the user perspective in account, this one Qlik always wins. However, if you are going to get value of a BI tool, you need to go through a few phases.
Build
You need to understand, clean and connect to your source data. This is something you have to do regardless which tool you choose. With Qlik you aren't forced to build a separate data warehouse.
Use
After building you need to get your organization onboard and start using the apps, obviously the more user friendly they are the higher usage you'll achieve. As Gartner has stated, visualizations are commodity, but there are differences. Tableau's users love their graphs, while Qlik has their associative engine giving you insights you can't get with other tools. And Power BI is just everywhere, integrated in Office 365.
Refine  
This last part is the most important. There is a part of the analytic solution that once it's  built can remain static with some maintenance. But there is also an important part that needs to evolve and adapt to the changing business. Changes in your source system, new source systems, M&A bringing in new dimensions, new KPIs, all these are parameters to take in account – the key is what's the sprint duration, is it 2–3 weeks or 2–3 months? If your data platform contains warehouses then it might be 2–3 months or even more. However this has started to change, with warehouses in the cloud and data warehouse automation tools. In some cases it can still be a challenge to simply make the people that build the extracts to fully understand the source systems and get the right data necessary for your analytics.
Just make sure you have a good understanding of your requirements on the agility of your analytics when selecting or further developing your data platform.
/Jan Sipek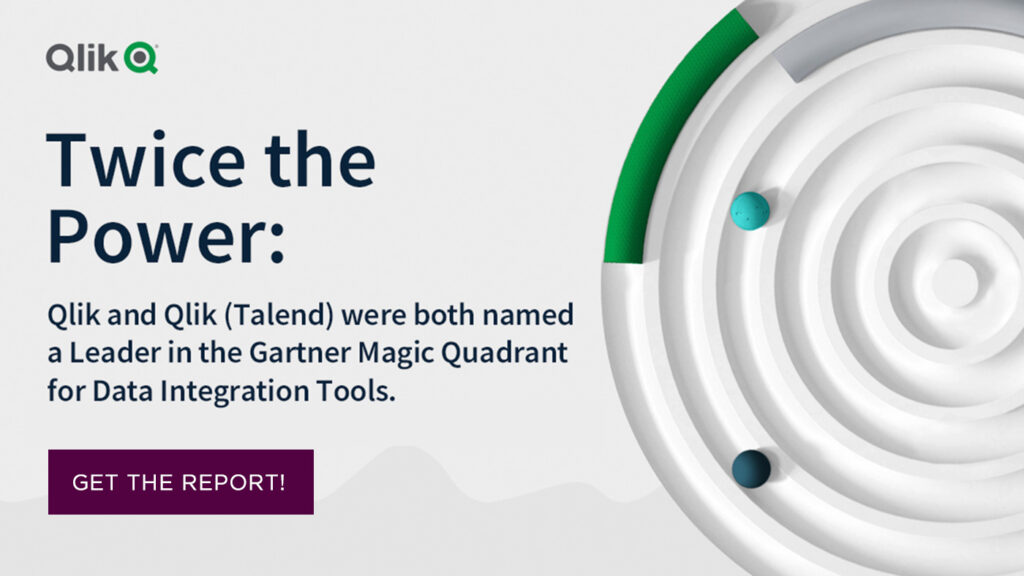 News
Looking for a Data Integration solution? With the ever-changing cloud and technology landscape, it can be challenging to find the right data solution for your needs. Read the 2023 Gartner Magic Quadrant report for Data Integration Tools for a quick view of the landscape and see why both Qlik and Talend have been named Leaders.
>> Get the report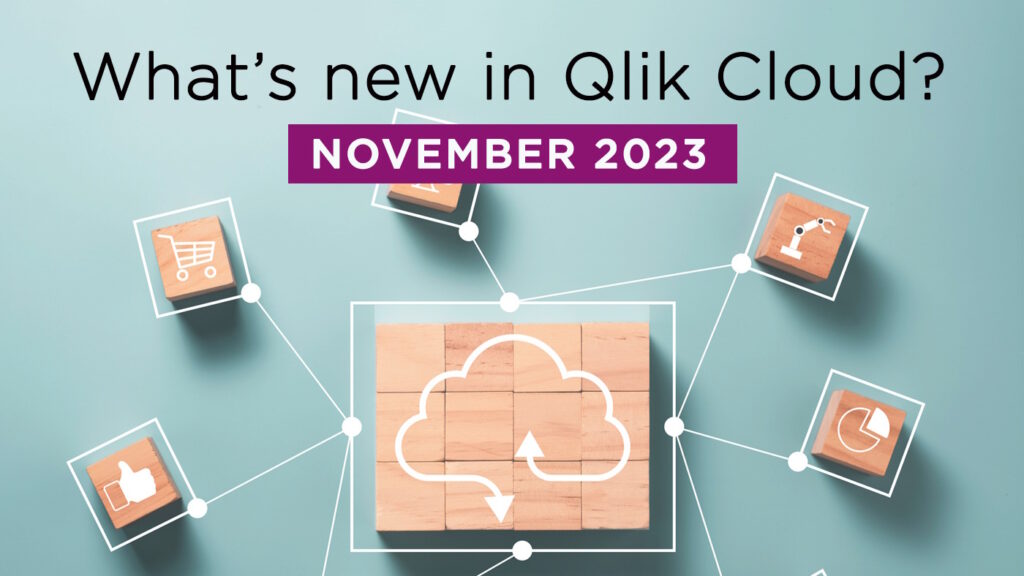 Blog
Here we give you the latest and greatest in new features added to the Qlik Cloud platform. It's now easier than ever to migrate your Qlik Sense apps to Qlik Cloud and to navigate between the Qlik and Talend Clouds if you are an existing Talend customer. Learn more in the blog!
>> Read more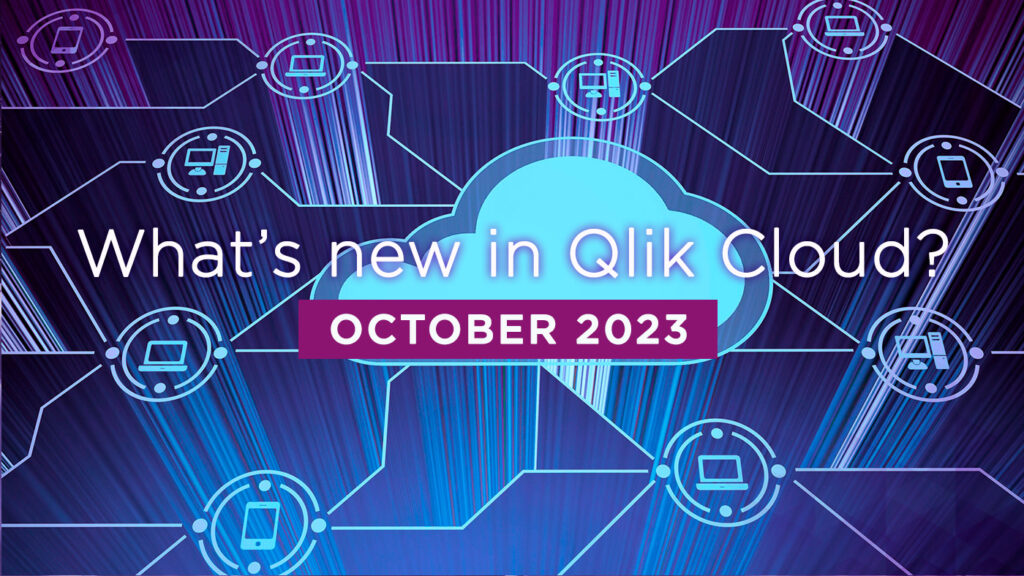 Blog
In this blog, Roger Gray and Mark James deep dive into Qlik's integration with AI technology that can help with the creation of Qlik application expressions and extend data interpretation. Read more about the latest updates added in Qlik Cloud in October.
>> Read more