We provide the answers. You ask the questions.
There's a difference between believing and knowing. Going with your gut feeling may be enough to make some change, but it takes facts to make the right ones. The answer to how an organisation can be run more effectively can be found in the stream of data it generates on an ongoing basis. You'll also find the data needed to support new services, products and business opportunities. We make that knowledge tangible and available for everyone. So that you can explore and analyse the information you need, when you want.
Create an Intelligent business
Our Business Intelligence (BI) solutions offer all the information you need to drive your organisation forward through fact-based decision making. It's about taking control of your data and using it to your advantage.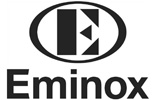 How can we help you?
Do you take advantage of your data? Are you in need of a tool that helps you blend, integrate and visualise your data? Contact us and we will be more than happy to help. Together we make your data tangible and available for everyone.