Qlik Sense SaaS – The data analytics solution for a cloud-first approach
Bridging business and IT has always been a key to succeeding with data analytics. As more organisations are taking a cloud-first approach to their technology, that gap is finally sealed. Qlik Sense SaaS is a cloud-based business intelligence solution that provides your business with a scalable best-in-class analytics experience. The platform empowers everyone and anyone in the organisation to utilise data and make data-driven decisions making both Qlik Sense and QlikView applications available via the same browser interface. At the same time it supports the IT department to avoid the fuzz of handling installation or deployment, without compromising on performance. Qlik SaaS is BI convenience at your fingertips. Check out the video below for a quick overview.

– Why Qlik SaaS? –
Create and consume data analytics apps on Qlik's hosted cloud
Qlik SaaS is developed to support the shift towards a cloud-first technology approach. With Qlik Sense SaaS you create, reload, and consume your Qlik apps entirely on Qlik's hosted cloud, Qlik Cloud Services. It can be deployed independently or as part of a multi-cloud deployment available via a single subscription licensing model. The platform is scalable, easy to access, and provides you with the latest features in Qlik without having to upgrade.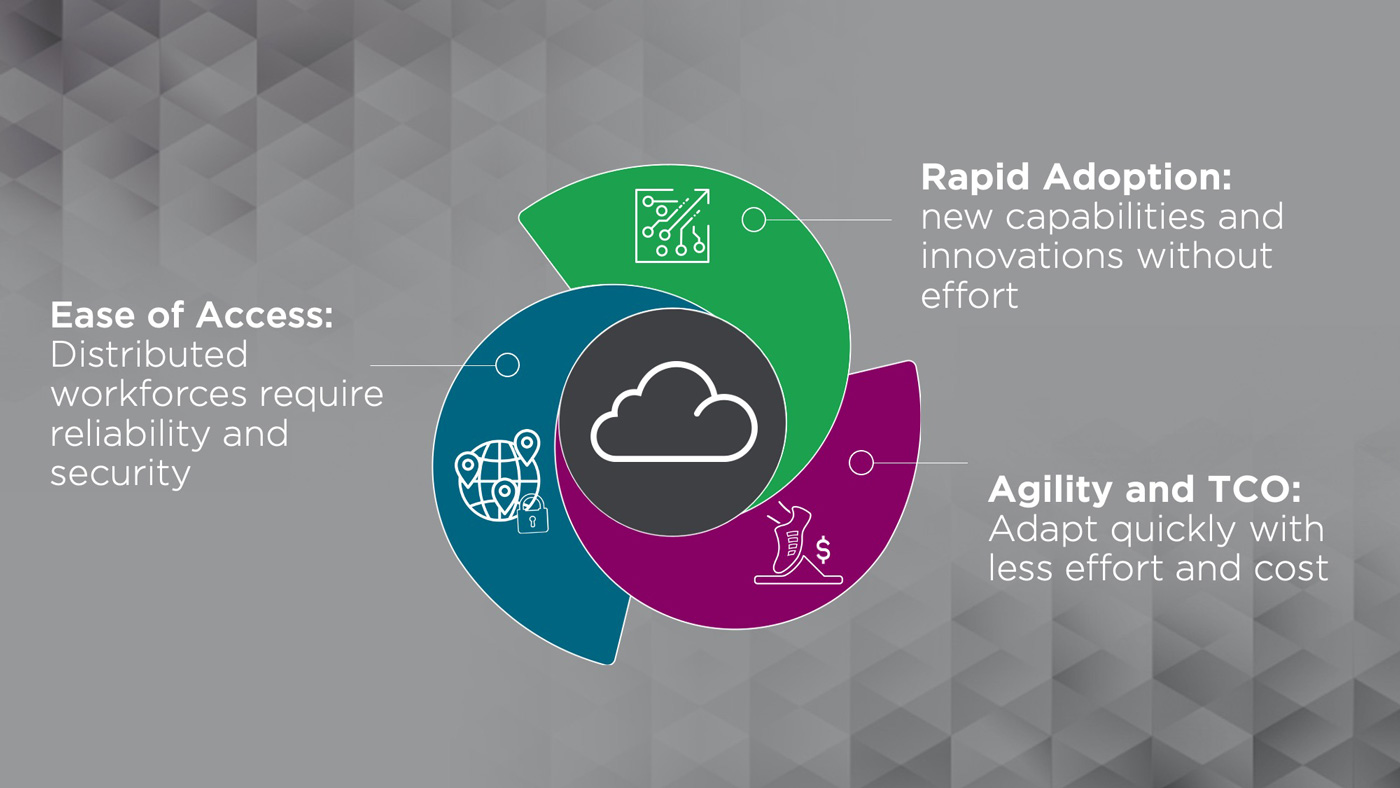 A cloud platform that can be deployed anywhere
Qlik Sense SaaS is an agnostic platform that can be connected to almost any IT system. The architecture is built to support your existing infrastructure so you can continue to utilise the technology you already have in place, regardless which source systems or technologies your organisation is using.
Two options of deployment:
Pure SaaS: Entirely on Qlik Cloud Services.
Hybrid SaaS: Combine the best of Qlik Cloud Services with a small Client-Managed environment for heavy or sensitive data.
Using Qlik Sense SaaS means you can access real-time data and analytics to get the insights you need to drive your decision-making, while also having greater flexibility and the opportunity to scale at ease. If your organisation needs to keep parts of the data under your own control, the Hybrid setup combines the best of both worlds; Utilising the Qlik Sense SaaS user experience combined with the secure and tailored performance in the Client-Managed part for data preparation and sensitive datasets. See how we can help you manage your BI environment with Managed Qlik Services by Climber.

 – Qlik Sense Enterprise SaaS – 
The premium Cloud BI solution for enterprises
Qlik Sense Enterprise SaaS is the Cloud BI enterprise solution with multi-deployment options, providing your organisation with high-performing data analytics. But what can you do with it? Here are the key features in summary.
One platform for data analytics combining QlikView and Qlik Sense
Want to have one portal for all your analytics? Now you can! Qlik Sense SaaS is built on a micro service-based architecture that makes it possible to host both your Qlik Sense and QlikView applications in the same place. The business users can consume all Qlik apps with one login. You can also link other reports to the platform, enabling users to access all their reports in one portal.
Easy access and creation with a browser-based user interface
The Qlik Sense Hub is the single access point for your users. It is the browser interface where you develop, create, and consume applications and reports. The responsive design and drag and drop features make it easy to create and modify data visualizations and reports depending on the needs of your users. The platform is built on the recent standards HTML5, CSS3, and JavaScript, to enable creation and analytics to support users on their preferred device; whether it's a laptop, desktop, tablet, or smartphone.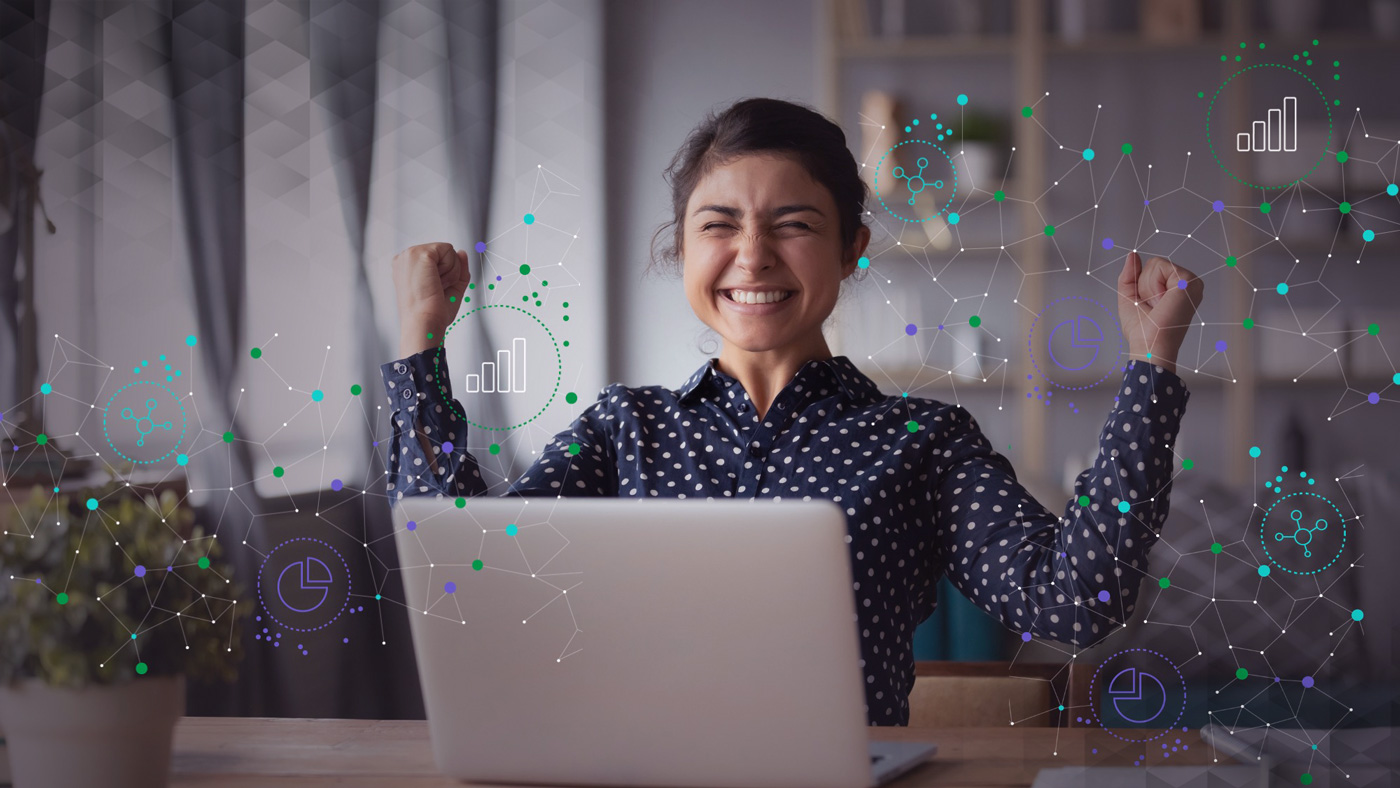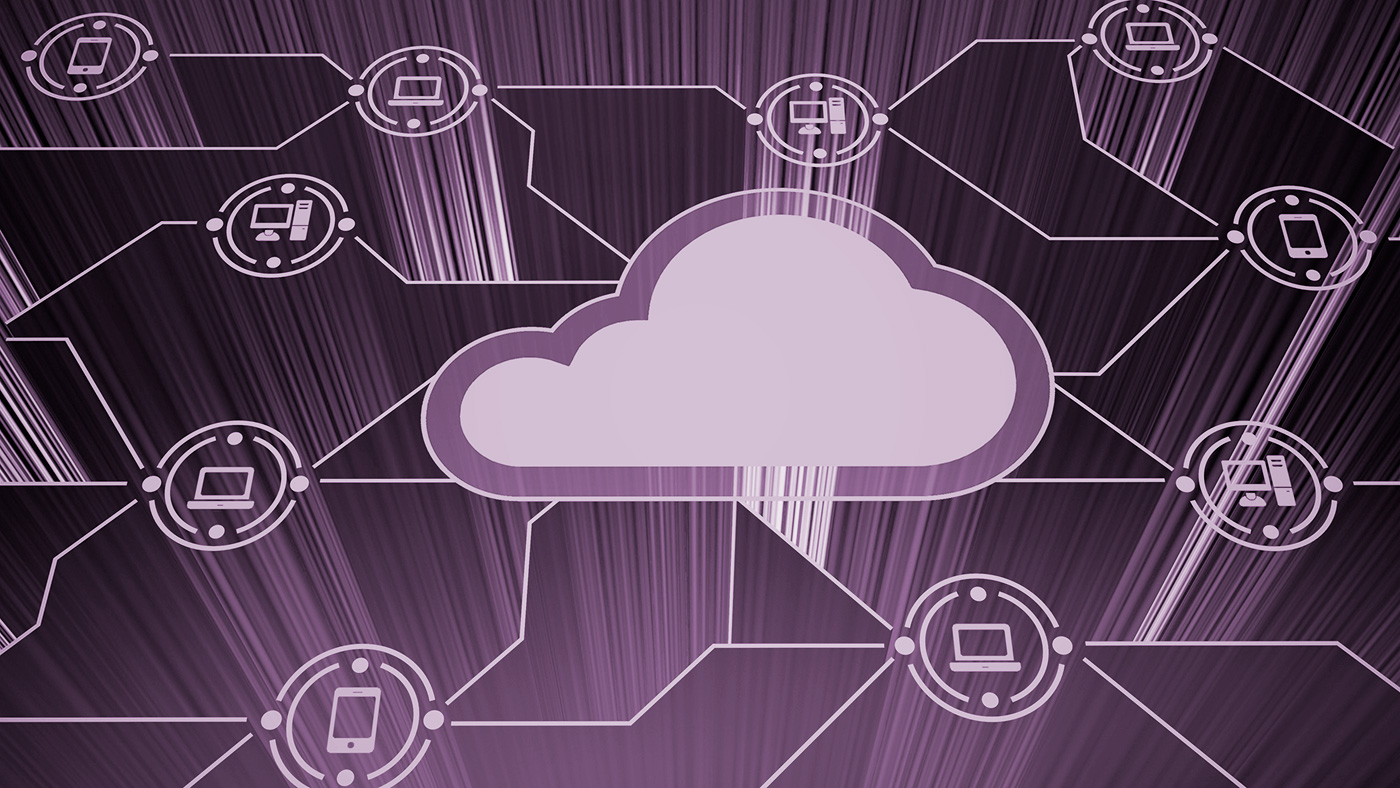 Utilise data from multiple sources simultaneously with in-memory apps
Users can analyse data from a variety of multiple sources simultaneously without compromising on response time. The Qlik Associative Engine and in-memory data storage enable business users to explore data from sources ranging from Excel to SQL, and big data platforms as Cloudera.
Get alerts on key changes in your data with conversational analytics
Qlik Sense Enterprise SaaS enables conversational analytics and data alerting. Through integrations with chatting software, users can get notifications on important changes and events to always stay up to date on their data evolution. Users can control their notification subscriptions and manage which channel (chat, e-mail, or web) they would like to receive them in. Alerting allows users to configure alerts based on customer-defined business criteria related to data in an application. Alerts are triggered during an application reload, and can be set up to use a combination of dimensions and measures within an application.
Go beyond alerting with event-driven actions
With Qlik Application Automation, you can turn insights into actions whenever they need to occur. Create dynamic processes that automatically respond to business events and trigger automated workflows to your most popular SaaS applications. The low-code approach enables business users to setup workflows easily using a drag-and-drop application builder.

Become fully flexible with the native mobile app
With the Qlik Sense Mobile for SaaS native apps for iOS and Android, you can easily create and explore analytics on any device. Build analytics apps once and they will be available at your fingertips wherever you are. You can also download apps to your device to use them offline. Of course including integrated alerting with push notifications for insights and actions at the point of decision.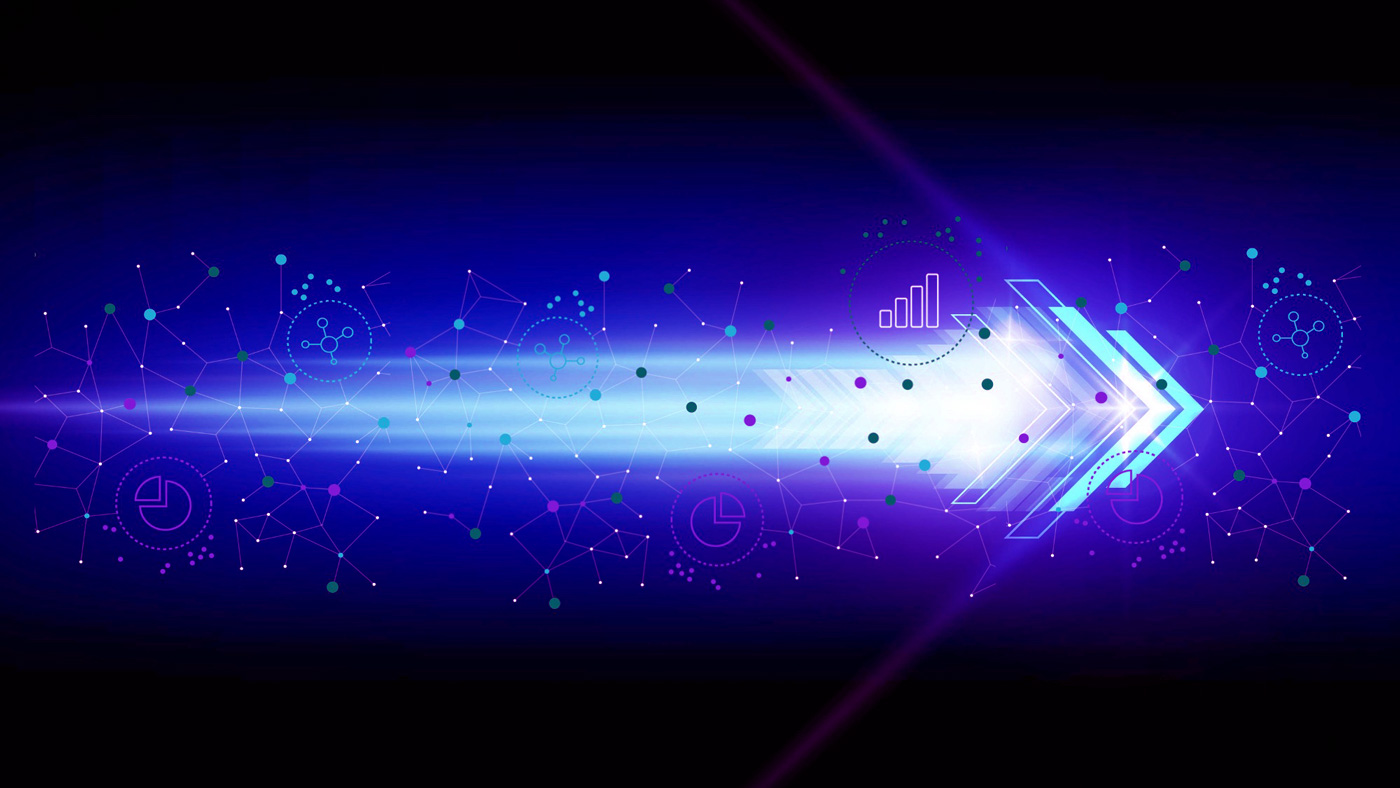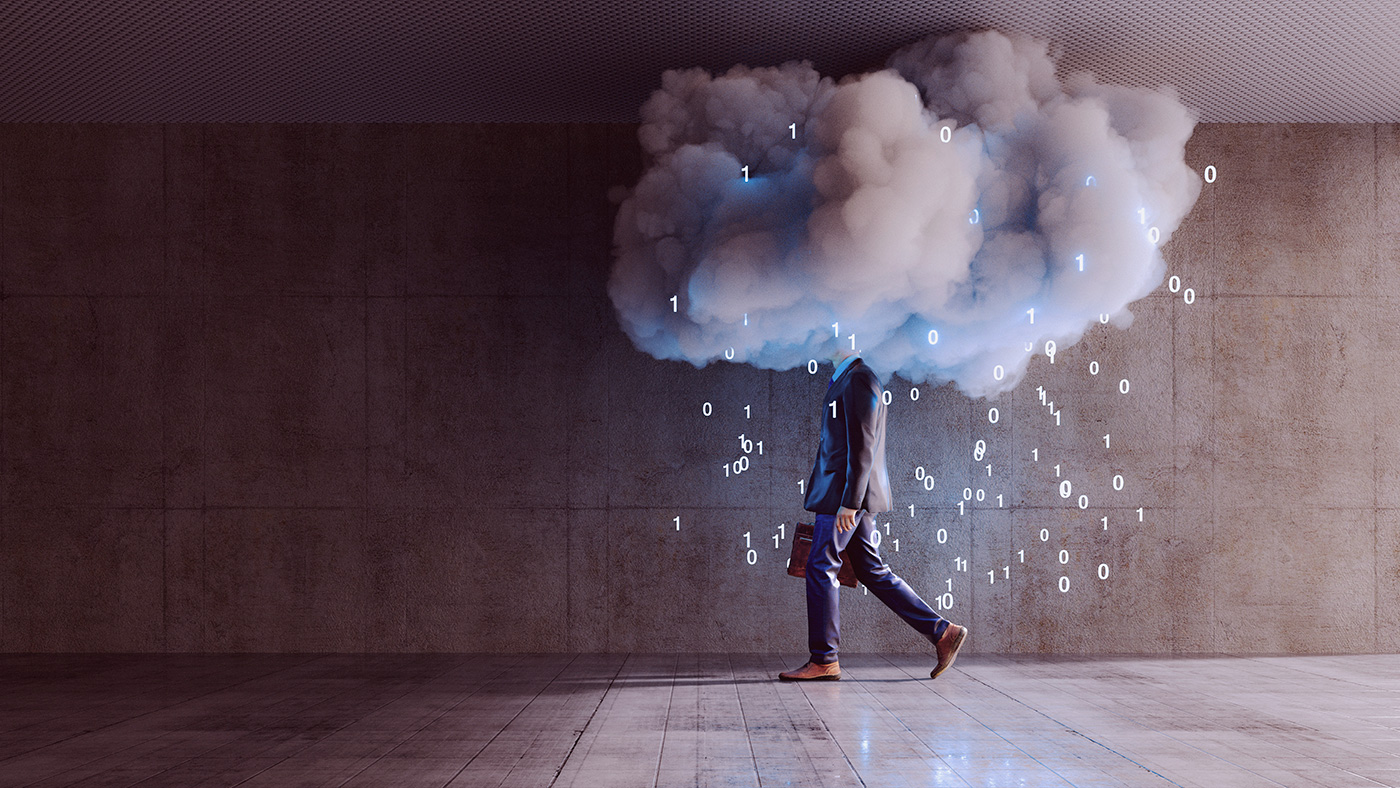 Access on-premises data sources in the cloud
To give you greater flexibility, you can add Qlik Sense Enterprise Client-Managed to the same site. This means you can manage and distribute your applications across on-premise or cloud environments from a single platform. You just need to use the Qlik DataTransfer or Data Integration to securely push data from on-premise to Qlik SaaS. This can be automated or on-demand.
Working with sensitive data?
Qlik Sense Enterprise SaaS runs on Qlik's hosting platform, known as Qlik Cloud Services. You can choose a region depending on your needs and location. Qlik Forts is a hybrid service that securely extends Qlik Sense to wherever your data must reside, supporting any combination of on-premises, private cloud, or public cloud. It enables cost savings and the performance benefits of SaaS since Qlik Forts is handled by Qlik, without compromising data locality requirements.

– Qlik SaaS Pricing – 
Choose between a Business & Enterprise Edition
Qlik Sense SaaS is available under a single subscription licensing model. The platform is available in two editions; Qlik Sense Enterprise (QSE) SaaS and Qlik Sense Business, where the cloud infrastructure is hosted and managed by Qlik. Qlik Sense Business is the cloud solution enabling the business to operationalise data analytics over teams, enabling extensive data sharing and collaboration. Qlik Sense Enterprise is a scalable enterprise solution that can be deployed independently or as part of a multi-cloud solution. Do you have a Qlik Sense Business solution today? You can always upgrade to Qlik Sense Enterprise to get the full Cloud BI experience. Contact us for a pricing estimate!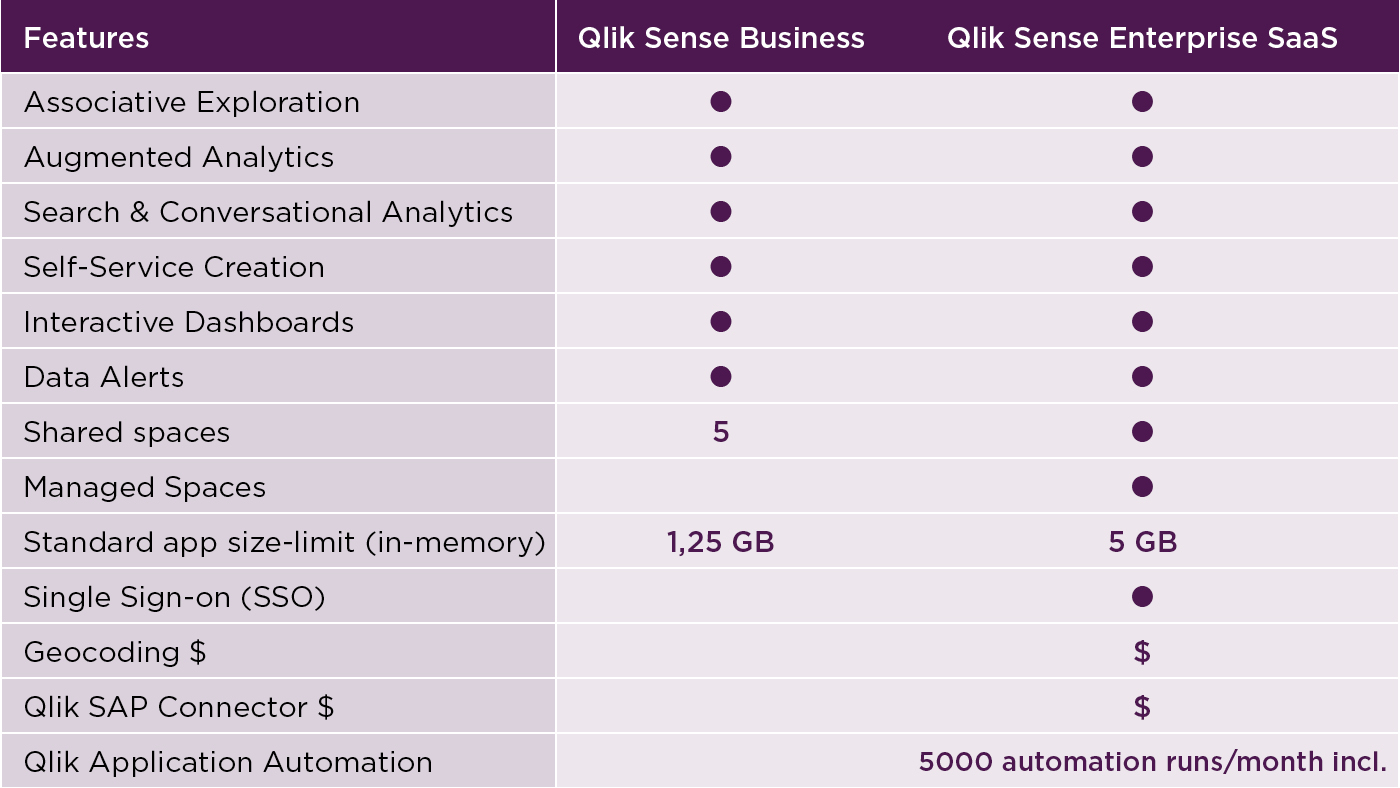 Ready to get started with Cloud BI?
Contact us!
Let us help you with your cloud BI strategy! We can guide you to the right approach on how to deploy Qlik Sense for your business so it works in harmony with your other technology solutions. Get in touch and we can work through your options! Find the contacts at your local Climber office via the links below.