Welcome to Climber – A Digia Company!
We believe that data driven organisations make smarter business decisions. Keeping a finger on the pulse and understanding your businesses performance means you can drive that success. We at Climber are specialists in providing the tools and solutions to suit your exact requirements, leaving you to focus on the things to take your business even further. We call it Creating Intelligent Business.
News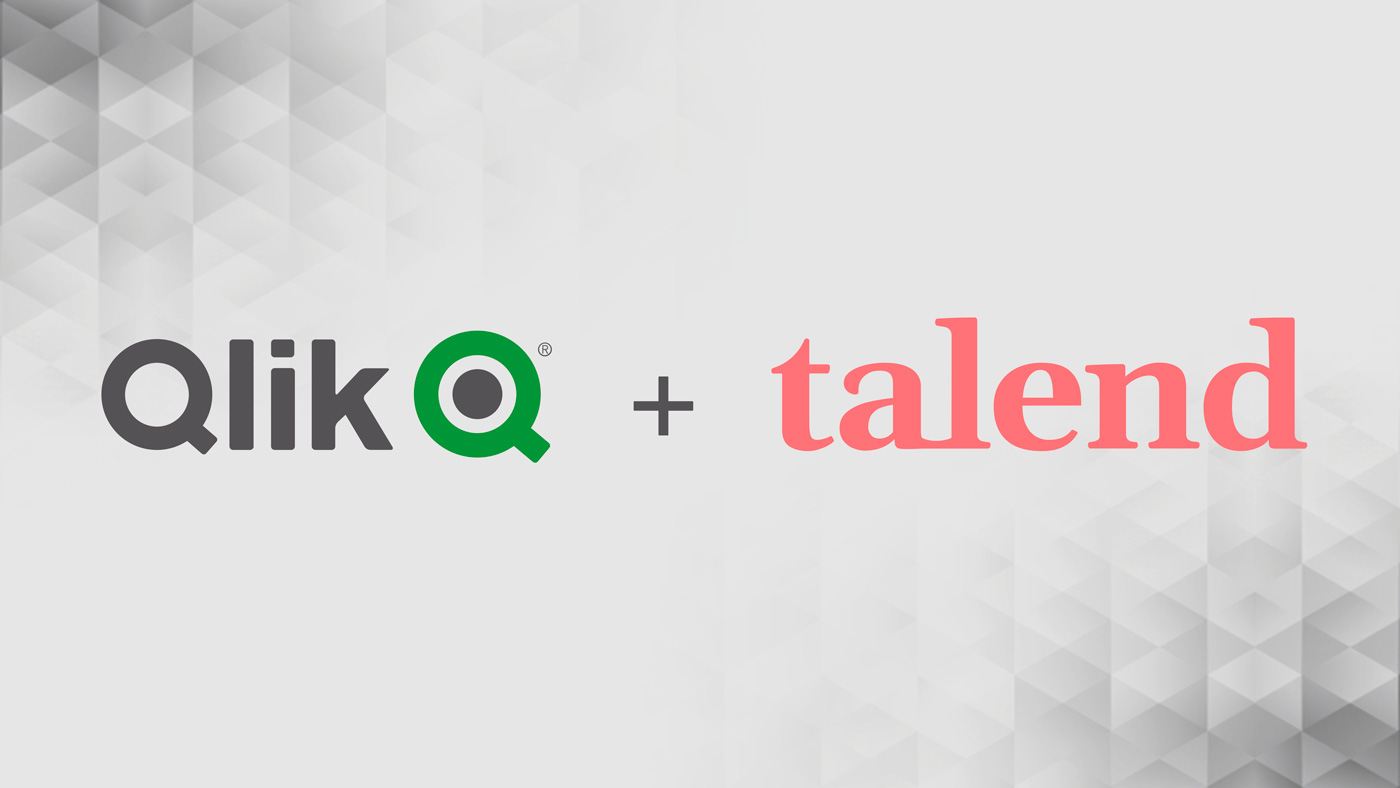 Blog
Qlik have acquired Talend, an industry leading Data Management Platform. With Talend, Qlik brings a new approach, offering a full range of best-in-class capabilities, helping customers eliminate technical debt and cost while increasing enterprise confidence that trusted data is available for decision making when it matters most.
>> Read more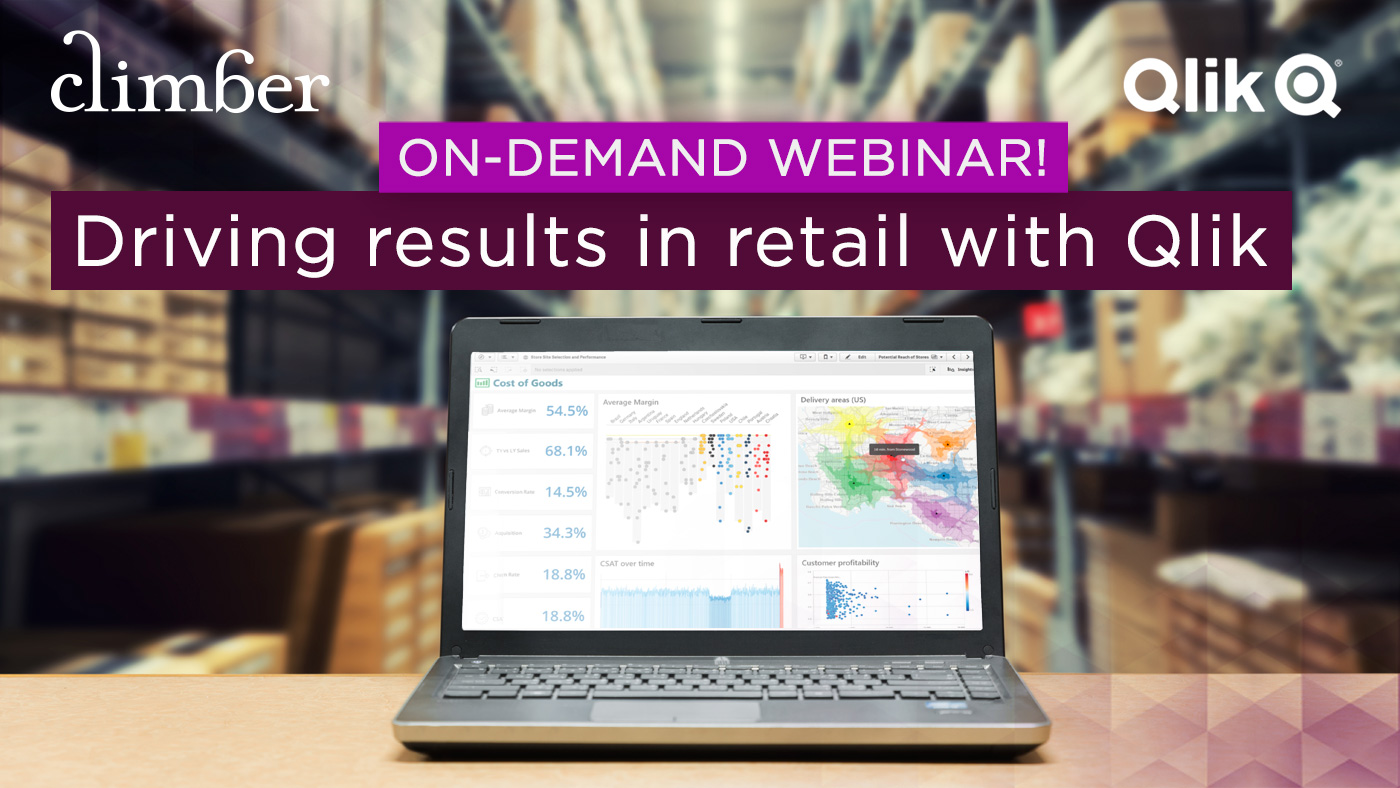 On-Demand Webinar
Sign-up to our 'Driving results in retail' on-demand webinar to learn how Qlik is delivering insights that are informing decision-making and helping to keep stock on the shelves.  
>> Sign me up!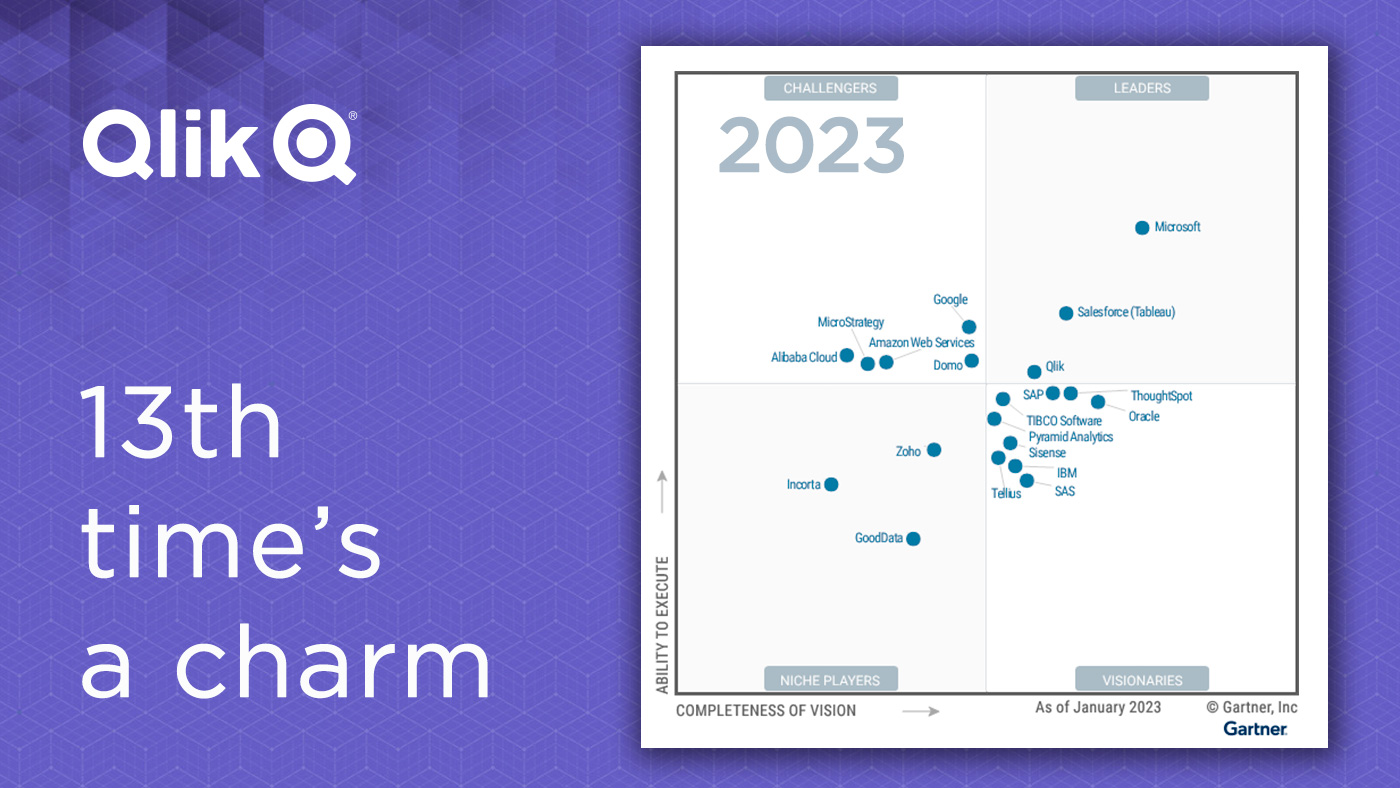 News
Get your free copy for an overview of the entire BI landscape and see why Qlik is recognized as a Leader in the Quadrant for the 13th year in a row.
>> Download the report
EUROPEAN BI CONSULTANCY
Since 2007, Climber has developed Business Intelligence solutions for monitoring, analysis, and reporting in QlikView and Qlik Sense. With the highest number of certified consultants and offices in Stockholm, Malmö, Helsinki and Hengelo, we're the largest Qlik partner in Europe. We've helped over 300 customers in different industries with solution strategy, development, infrastructure, and support.
Our 80 employees combine operational and technology expertise with experience from a wide range of industries and functions to solve your data, process and business related challenges. We design sustainable BI solutions for your entire business needs, giving you real-time, on-demand answers for informed decision making – a must if you want your operations to be data-driven.
Digia – The Finnish Powerhouse
In 2020 Climber joined forces with Digia, a digitalisation powerhouse with more than 1,300 employees and customers worldwide. Digia's offering covers all layers of digitalisation and data utilisation: digital services, business systems, integration, and API solutions as well as solutions for data management and analytics. Digia is listed on NASDAQ Helsinki (DIGIA) and the turnover 2021 was EUR 155.9 million.
Digia is a software and services company with the mission to build a world in which digitalisation makes a difference. Utilising data is a key competitive factor, and value is created in ecosystems of smart data management. When processes and services are digitalised, the ever-growing volume of data becomes available for key functions, making it possible to steer, optimise, and modernise processes. Digia supports those processes by planning how to use data in business operations, and by implementing technical solutions, smart algorithms, and the data platforms required for data utilisation.
Contact us
We would love to hear from you. Whether it's a technical issue or simply a piece of advice, contact us or fill out the form below and we will be more than happy to help.