Modernise your analytics seamlessly with the Analytics Modernisation Program
In 2014 Qlik Sense, the web-based sibling to QlikView, was launched. The question is … if you're an existing QlikView customer should you make the change?
Qlik Sense brings the added benefit of great visuals and self-service, and the good news is it's much simpler to start experiencing those benefits than you may think. In fact, you don't even have to leave your QlikView solution behind at all.
Why should I change?
Qlik Sense is the modern analytics solution; not only will it make things easier for your employees, it will help you to attract talented new analysts who will help you to make better-informed decisions faster than ever before. By adopting Qlik Sense you will be truly making the most of the modern analytics era!
However, it doesn't have to be an either/or situation. QlikView remains a great tool and you don't have to choose between it and Qlik Sense at all, in fact, you can get the best of both worlds and access both through the Qlik Analytics Modernisation Program. By deploying Qlik Sense on a SaaS platform with unified licensing, you can reduce infrastructure and access both solutions side by side through a single hub. That gives you the opportunity to utilise everything Qlik Sense has to offer and expand your businesses BI potential, while reducing costs.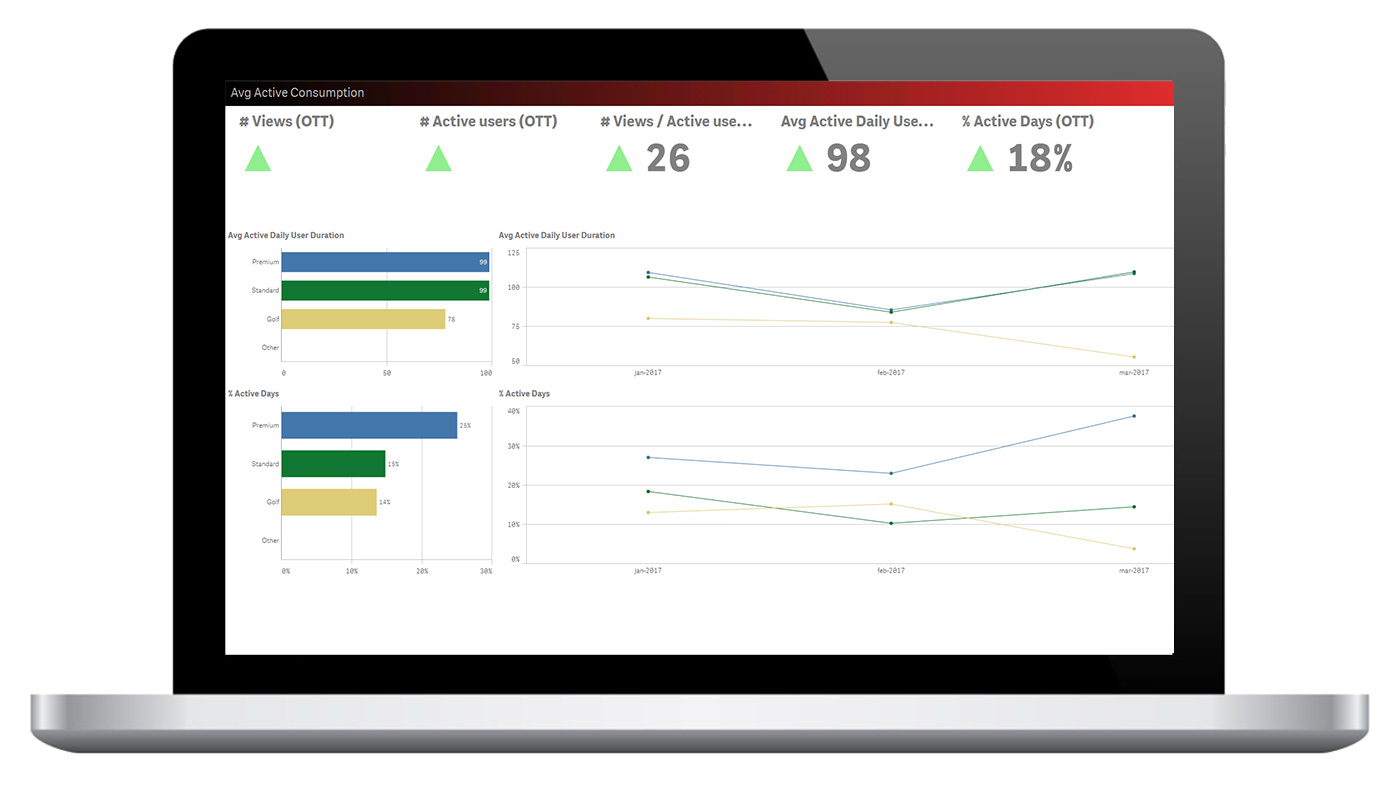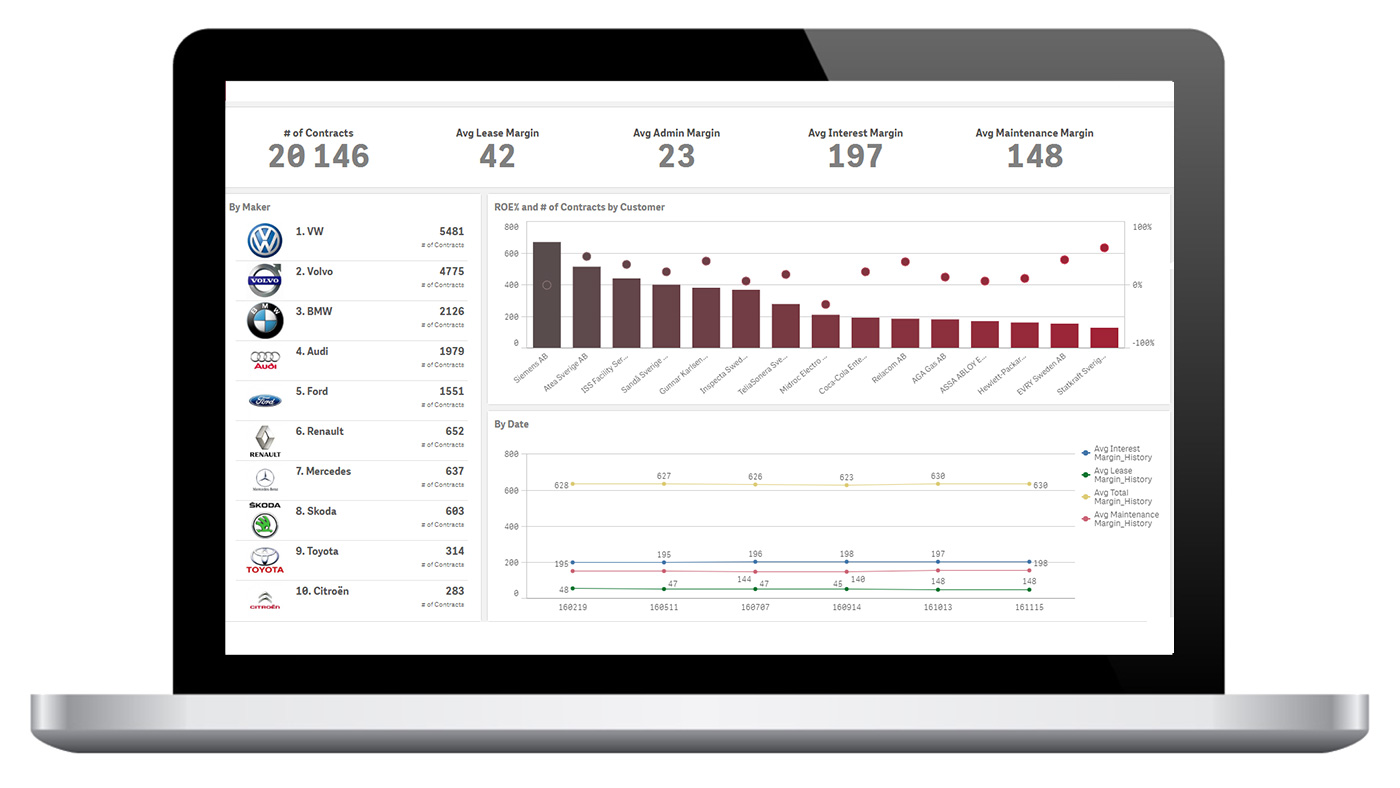 AN ATTRACTIVE, INTUITIVE TOOL IS EASIER TO UNDERSTAND
– AND MORE FUN TO USE.
Qlik Sense is the modern business intelligence tool that supports the entire analytics life-cycle. It is attractive, more intuitive, easier to understand and use. It provides governed, self-service analytics, modern visualisations and dashboards that give you the power to tell a story with your data. Customers who have made the switch from QlikView to Qlik Sense tell us they have seen a marked increase in usage of Business Intelligence within their organisations, helping them to perform better.
Qlik Sense can be integrated into your website or intranet, so employees can use the tool in an interface they are familiar with.
Qlik Sense is a self-service analytical tool which allows your employees to pull data from multiple sources, create their own reports and look at data from new perspectives.
QlikView is an excellent tool for Guided Analytics, while Qlik Sense makes it easier for your employees to explore and analyse the data themselves
Both QlikView and Qlik Sense build on Qlik's associative engine, which helps you find unexpected relationships in your data. Qlik Sense also provides you with answers to questions you didn't know you needed to ask.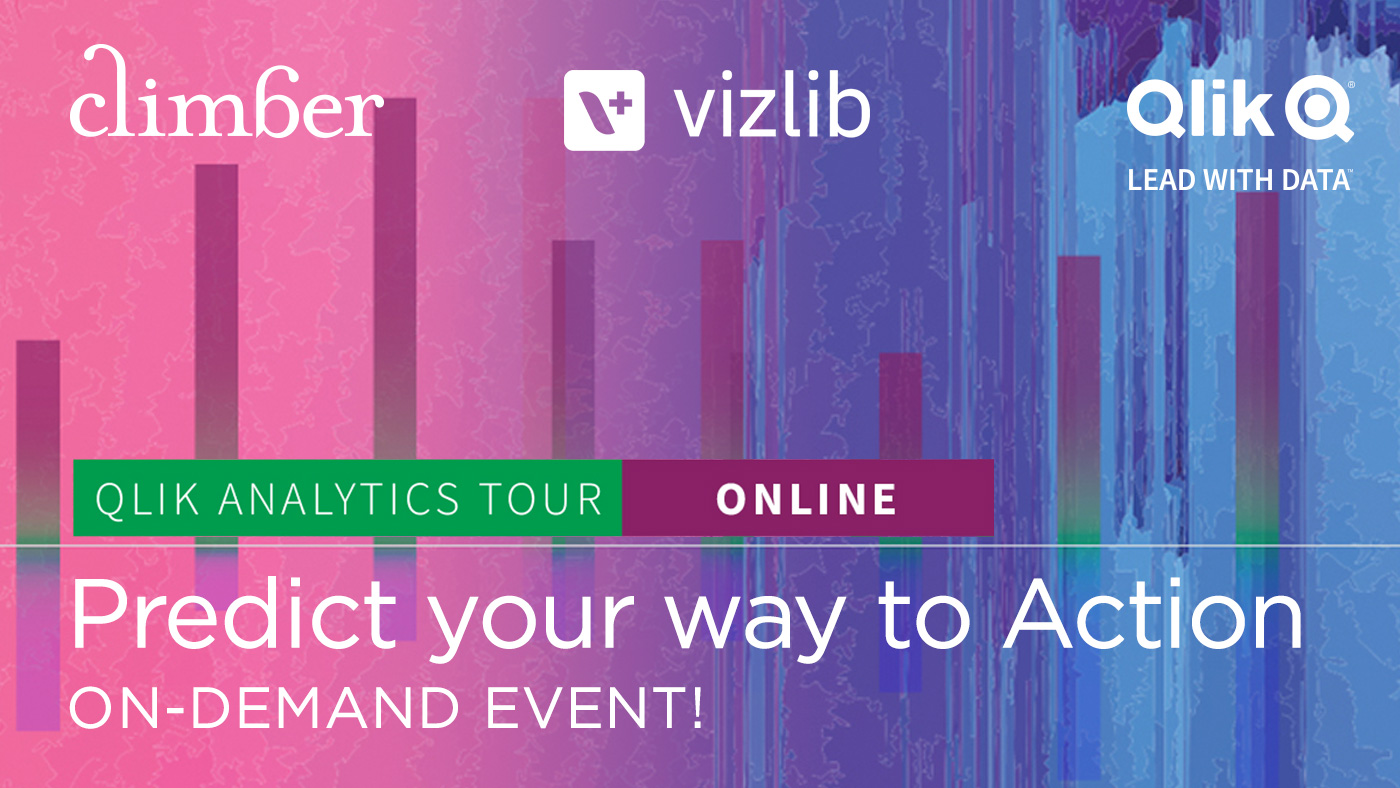 QLIK ANALYTICS TOUR INTERNATIONAL WITH CLIMBER
The ultimate Qlik Sense Introduction!
Get a quick start in Qlik Sense! This introduction workshop provides step-by-step instructions on how to build your first Qlik Sense application. You'll become familiar with the tool by learning how to interact and search for data, as well as loading and visualizing datasets and avoiding the most common pitfalls.
Join us for a masterclass on how to accelerate actions through Augmented Data Analytics! The on-demand webinar is free.

Take a look at the Qlik Sense Product Tour!

HOW DO QLIKVIEW AND QLIK SENSE DIFFER?
The most obvious difference between the tools is the responsive interface. From there, it is easy to explore across your data, drill down into the details, compare your findings, or instantly pivot your analysis when new ideas surface. Qlik Sense has many more modern capabilities, such as mobile apps that can operate offline and collaborative storytelling. It also uses Augmented Intelligence (AI), which combines artificial intelligence and human intuition to offer hidden insights based on context and user intent.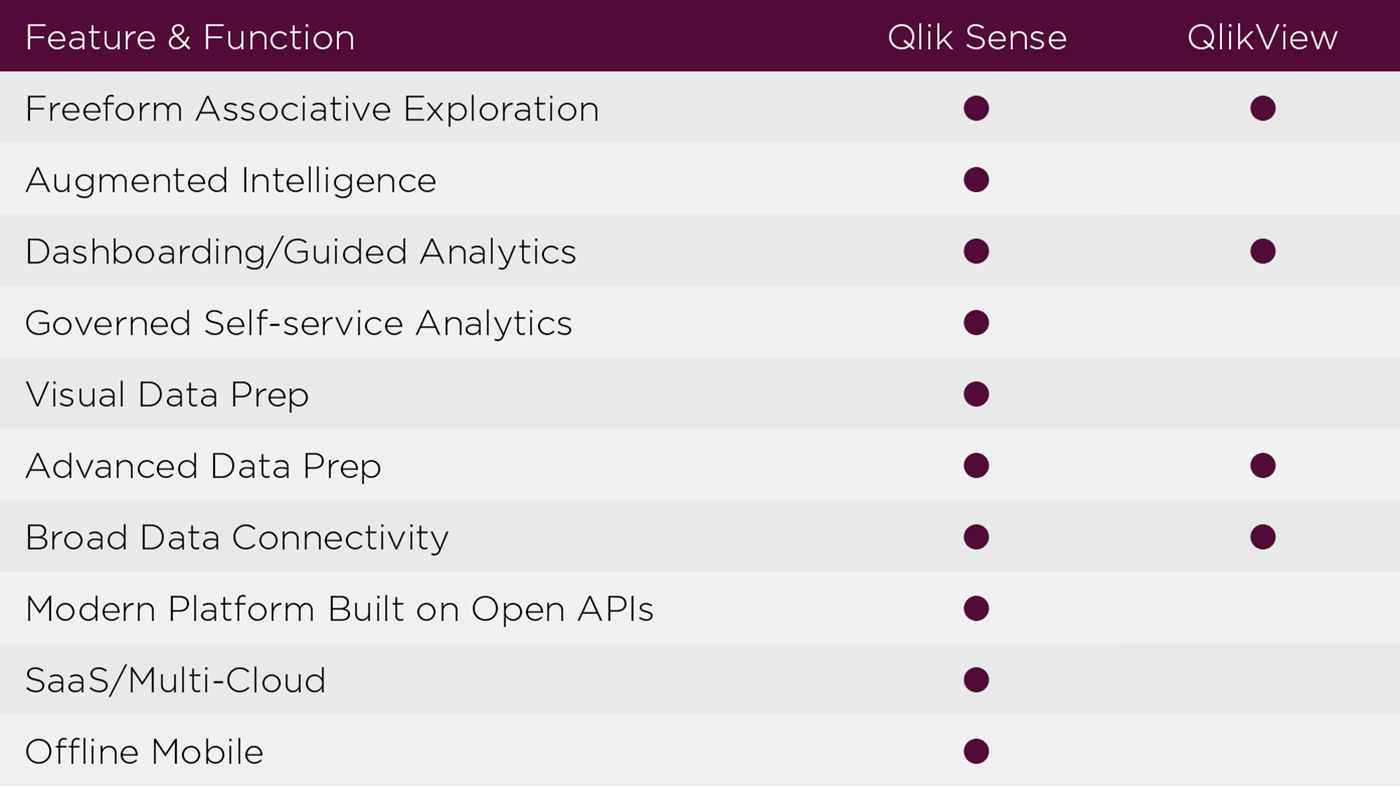 THE ANALYTICS MODERNISATION PROGRAM – ALIGN YOUR QLIKVIEW AND QLIK SENSE LICENSING – REDUCE COSTS
If you already have QlikView the great news is your investment won't be wasted if you opt to move to Qlik Sense completely or use both side-by-side. In fact, as an existing QlikView customer you can get Qlik Sense for a fraction of the cost that new customers need to purchase it for with the Qlik Modern Analytics Program.
You can reduce your Total Cost of Ownership (TCO) by consuming both solutions on a SaaS platform and unifying your licensing. This means you can access both products from the Qlik Sense Enterprise SaaS Hub with a single key and publish content to the SaaS Hub from your QlikView servers. You can cut infrastructure costs, while making it simple for users to access all of your analytics in one place and keeping your governance in check. You can also reuse the data models and analytics from your QlikView data layer, saving you time and resources.

Time to Modernize Analytics on the Cloud
Discover the benefits of BI modernisation when adopting Qlik Sense Enterprise SaaS. This 5-part webinar series is an opportunity for you as a QlikView user to see how analytics requirements have evolved for early adopters of QlikView and how modern analytics use cases require a next-gen analytics platform. Available sessions:
Modernizing QlikView with Cloud
Customer Success Stories from the Analytics Modernization Program
Data Literacy in the Real World
Beyond Just a BI Tool
How to Plan for a Qlik Sense Enterprise SaaS Deployment

FREEDOME OF CHOICE
With aligned licensing you can modernise your analytics at your own pace. You can choose to keep some applications in QlikView and build new ones in Qlik Sense, or you can move from QlikView to Qlik Sense completely. Either way, by aligning your licensing you get to experience the benefits of Qlik Sense in the way that suits your business, without it costing you more.
The most important thing is that your users are confident with the new technology. As both QlikView and Qlik Sense are built on Qlik's Associative Engine there are similarities, and your users will be able to make the most of the extra capabilities and flexibility that Qlik Sense brings.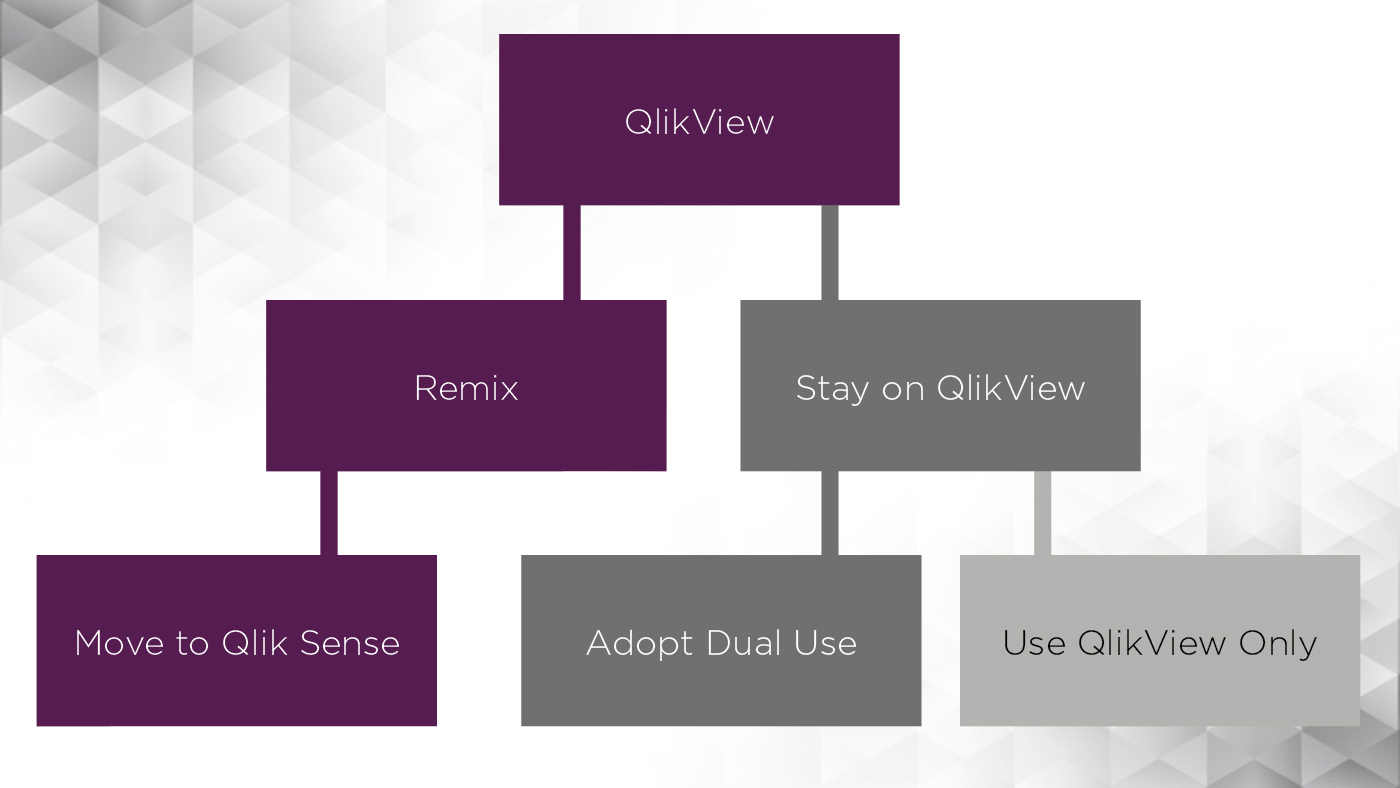 – PARALLEL TOOLS
If you have a complex IT environment with multiple applications, then using QlikView and Qlik Sense side-by-side may be a smart option. Unified licensing means you can maintain your complex solutions in QlikView, while building new applications in Qlik Sense, and migrating simpler ones to it too.
– ONE AT A TIME
Most companies that move from QlikView to Qilk Sense choose to migrate one application at a time. This gives users time to get used to the new interface and a new way of working. While this approach involves less of an upfront investment, it means a longer period of time with both products. However, some businesses prefer having the best of both worlds.
– ALL AT ONCE
Taking a Big Bang approach means the entire QlikView platform is migrated to Qlik Sense at the same time. While this is a major project, it is quick and efficient, and you won't be using double tools for long if you don't want to. Migrating all applications at once also gets everyone kick started on Qlik Sense but can be a challenge if you are a larger company with a complex solution and multiple users.
Whatever approach you take, we at Climber, and The Qlik Analytics Modernization Program, will help you modernise your analytics seamlessly.

GET STARTED WITH QLIKVIEW CONVERTER
Qlik has developed the 'QlikView Converter' which automatically converts existing QlikView applications to the equivalent one in Qlik Sense. In this video, Mike Tarallo, Technical Product Marketing Manager, demonstrates how it works:
WANT TO MOVE TO QLIK SENSE? WE WILL HELP YOU!
Many of you are considering moving from QlikView to Qlik Sense completely, and we can help! It's not about reinventing the wheel – but about making the most of what you've already built up.
At Climber, we have specialised in Qlik since the very start in 2007. We have a talented team of business consultants, BI consultants and web developers with different experience and backgrounds, In collaboration with our technical experts at Climber Expert Services, they will help you get the best out of your transition to Qlik Sense.
OUR TEAM
Our team is made up of a mix of business consultants, BI consultants and web developers with different experience and backgrounds, such as economists, civil engineers and IT specialists.  In collaboration with our technical experts at Climber Expert Services, they will help you get the best out of your transition to Qlik Sense. And they always keep the end user in focus.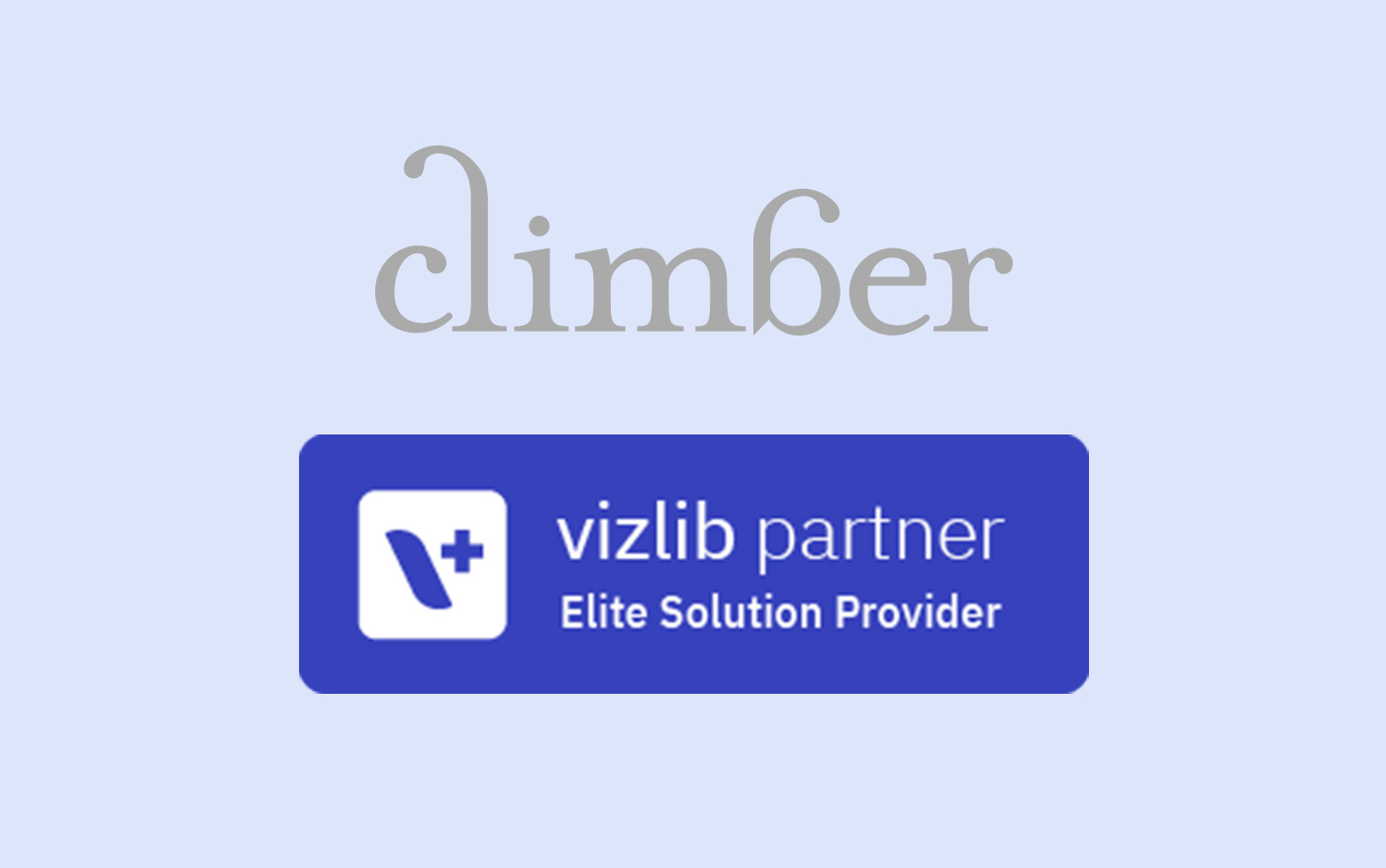 GET MORE VALUE WITH VIZLIB EXTENSIONS FOR QLIK SENSE
With Vizlib's value-added extension products, you can add smart, customised functions and visualisations making Qlik Sense even more powerful, multifaceted and easier to use. In other words, make up a complete business solution in Qlik Sense by adding P&L functionality and other smart functions. Learn more here. 
PLEASE CONTACT US
So, if you have questions about licenses, development, project management, hardware or hosting – get in touch! Together, we will find the best way to make your migration as smooth as possible.

SPECIAL OFFER:
TEST QLIK SENSE – USING YOUR OWN DATA!
For a limited time, we are offering a proof-of-concept demo, enabling you to get to know Qlik Sense and test it using your own data. Maybe you're interested in looking at sales, expenses or purchasing? Over a one-day period, we will build a simple mock-up in Qlik Sense, based on some of the existing QlikView applications or using completely new data. You will have access to the application via our test server for a period of a month, during which you and your colleagues can test, click and explore it. Simply fill in the form below, providing your contact information and ideas and we'll get back to you as soon as possible with a proposal. We look forward to hearing from you.
Do you want to know more about migrating? Contact us today.