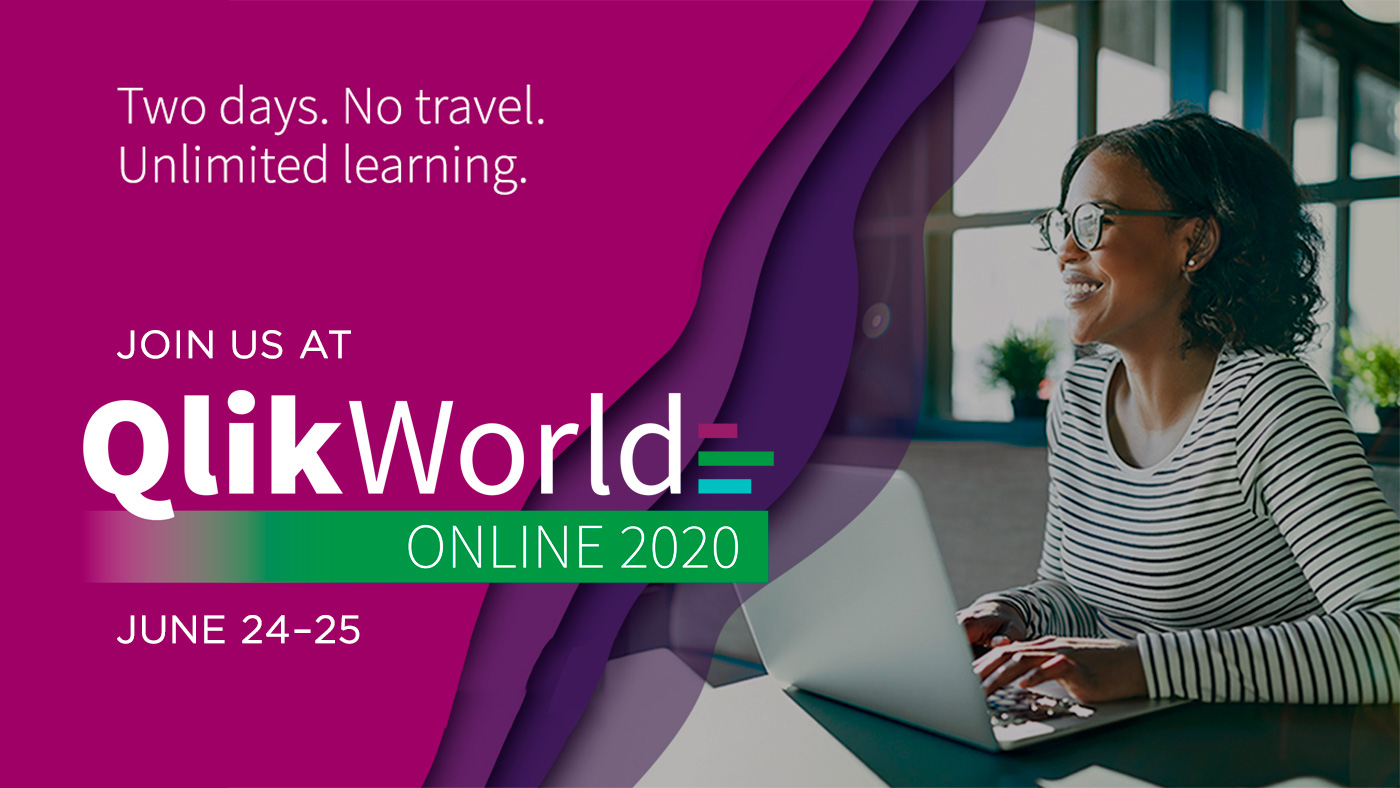 ONLINE EVENT / QLIKWORLD 2020 / 24-25th JUNE
Get the best of QlikWorld, directly in an online event covering all things data.
Two days. No travel. Unlimited learning. Attend keynotes,  choose from over 100 different breakout sessions and explore the Data Discovery Zone. 
Data Analytics
From AI-powered enhancements in Qlik Sense, to portfolio additions like Qlik Insight Bot, to the newest ways of accelerating or getting value from your Qlik applications ― QlikWorld will cover everything you need to know to transform your business.
Data Integration
Learn how Qlik's data integration product suite helps accelerate the discovery and availability of real-time, analytics-ready data by automating data streaming, refinement, cataloging and publishing. Understand how Qlik can drive your Data Operations strategy irrespective of the analytics solutions you use.
Qlik Roadmap and Best Practices
What does the future hold? The Qlik roadmap showcases future enhancements, releases and integrations. A rich selection of customer case studies will demonstrate how industry expertise and best practices are driving more value from the wealth of data now available to us.

DAY 1
10.15 Opening Keynote – We're All in on Data
Mike Capone, Qlik CEO
10.45 Product Keynote – Form Data to Insights to Action
Rick Jackson, Qlik Chief Marketing Officer / James Fisher, Qlik Chief Product Officer
12.45 – 16.00 Breakout Sessions & Data Discovery Zone
DAY 2
10.15 Analyst Perspective and Global Transformation Awards Keynote
Poornima Ramaswamy, Qlik Executive Vice-President Strategic Clients / Dan Vesset, IDC Group Vice President
12.45 – 16.00 Breakout Sessions & Data Discovery Zone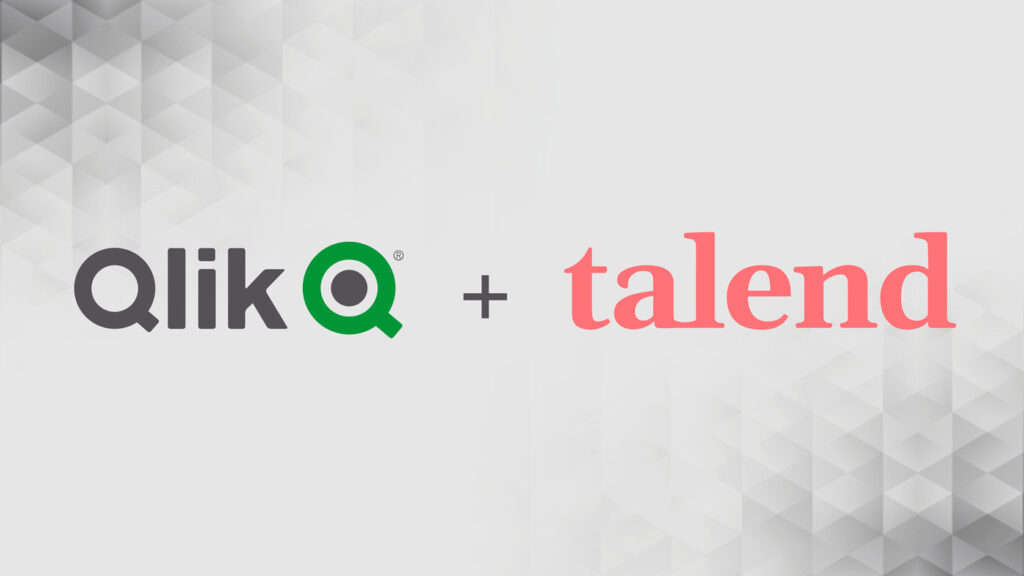 Blog
Qlik have acquired Talend, an industry leading Data Management Platform. With Talend, Qlik brings a new approach, offering a full range of best-in-class capabilities, helping customers eliminate technical debt and cost while increasing enterprise confidence that trusted data is available for decision making when it matters most.
>> Read more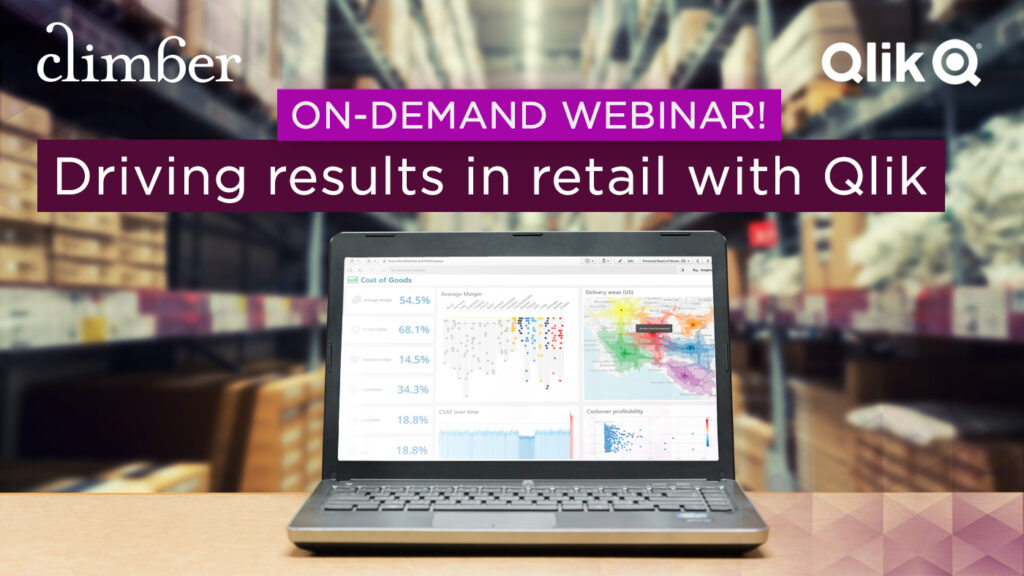 On-Demand Webinar
Sign-up to our 'Driving results in retail' on-demand webinar to learn how Qlik is delivering insights that are informing decision-making and helping to keep stock on the shelves.  
>> Sign me up!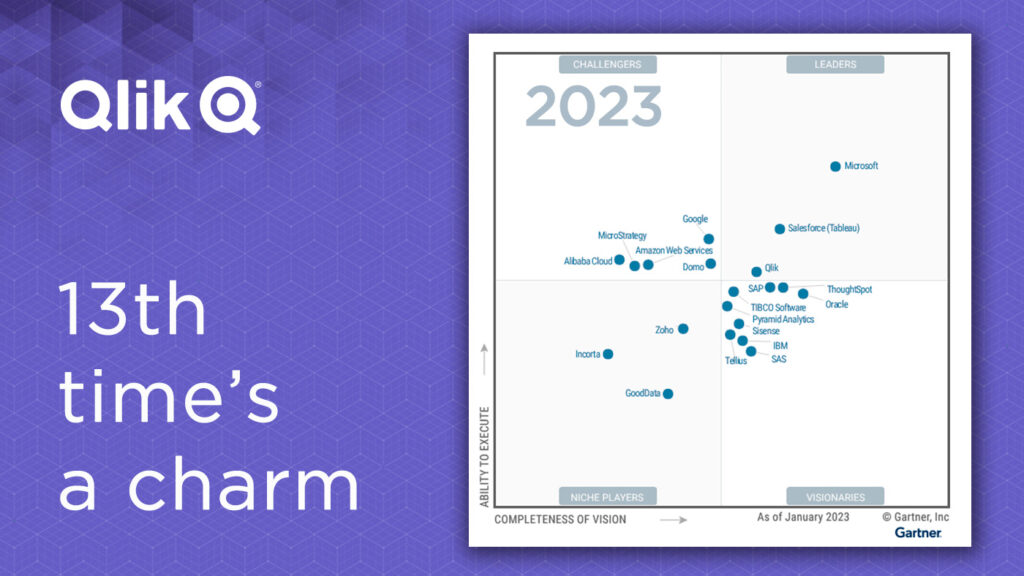 News
Get your free copy for an overview of the entire BI landscape and see why Qlik is recognized as a Leader in the Quadrant for the 13th year in a row.
>> Download the report