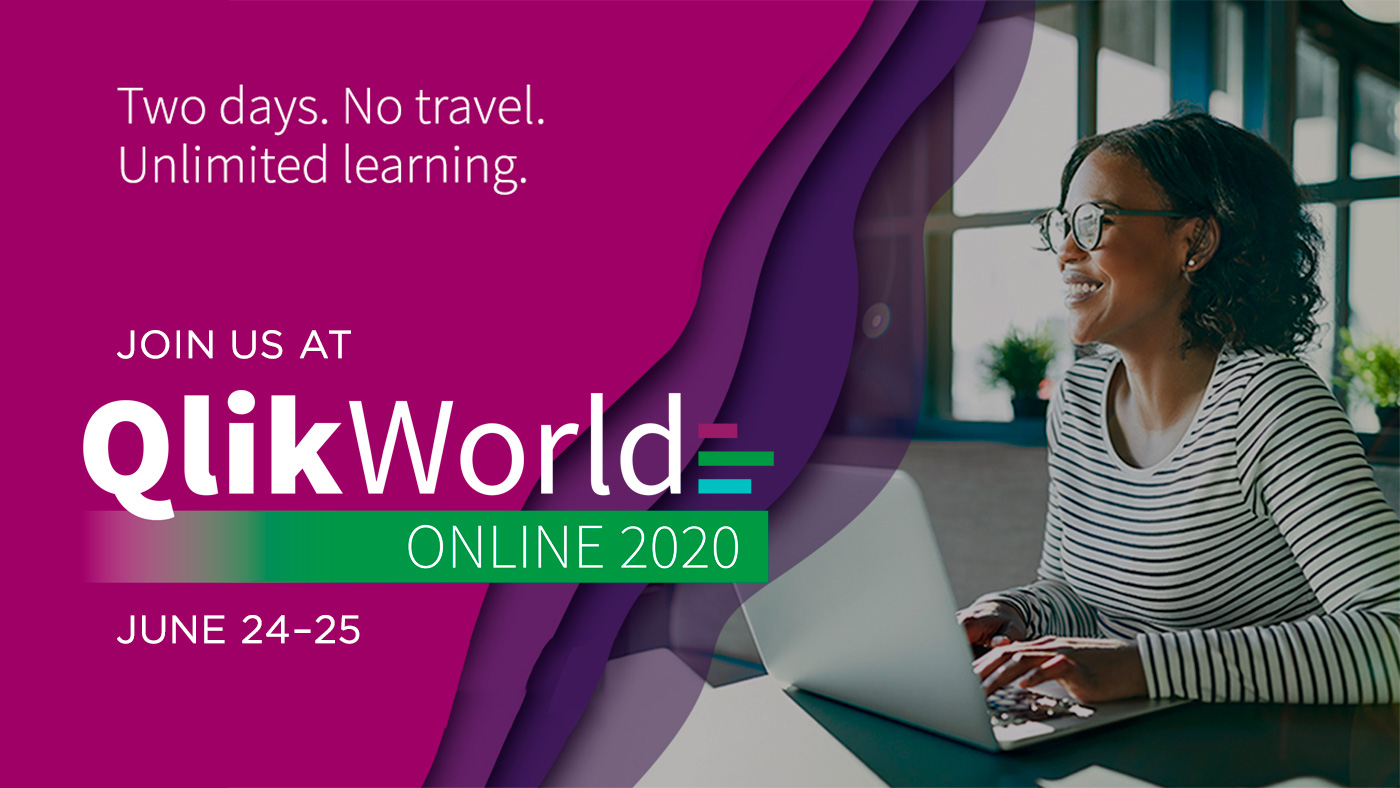 ONLINE EVENT / QLIKWORLD 2020 / 24-25th JUNE
Get the best of QlikWorld, directly in an online event covering all things data.
Two days. No travel. Unlimited learning. Attend keynotes,  choose from over 100 different breakout sessions and explore the Data Discovery Zone. 
Data Analytics
From AI-powered enhancements in Qlik Sense, to portfolio additions like Qlik Insight Bot, to the newest ways of accelerating or getting value from your Qlik applications ― QlikWorld will cover everything you need to know to transform your business.
Data Integration
Learn how Qlik's data integration product suite helps accelerate the discovery and availability of real-time, analytics-ready data by automating data streaming, refinement, cataloging and publishing. Understand how Qlik can drive your Data Operations strategy irrespective of the analytics solutions you use.
Qlik Roadmap and Best Practices
What does the future hold? The Qlik roadmap showcases future enhancements, releases and integrations. A rich selection of customer case studies will demonstrate how industry expertise and best practices are driving more value from the wealth of data now available to us.

DAY 1
10.15 Opening Keynote – We're All in on Data
Mike Capone, Qlik CEO
10.45 Product Keynote – Form Data to Insights to Action
Rick Jackson, Qlik Chief Marketing Officer / James Fisher, Qlik Chief Product Officer
12.45 – 16.00 Breakout Sessions & Data Discovery Zone
DAY 2
10.15 Analyst Perspective and Global Transformation Awards Keynote
Poornima Ramaswamy, Qlik Executive Vice-President Strategic Clients / Dan Vesset, IDC Group Vice President
12.45 – 16.00 Breakout Sessions & Data Discovery Zone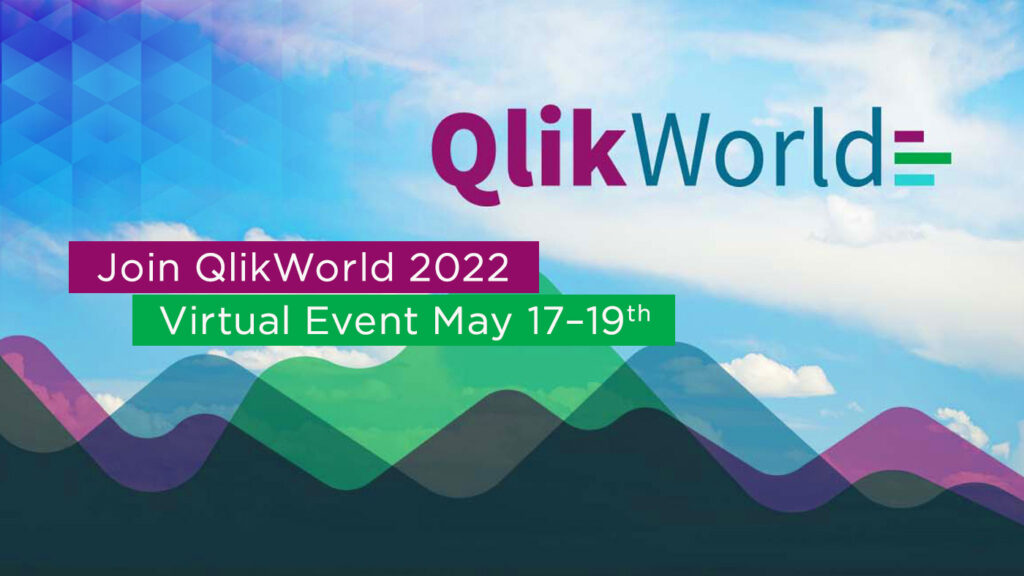 Event
QlikWorld Virtual is the industry-leading, free global event featuring the biggest names in data. Join us 17-19th May for three days of inspiring keynotes, informative breakouts, and innovative technology combined with virtual networking opportunities. Register for your seat today!
>> Sign me up!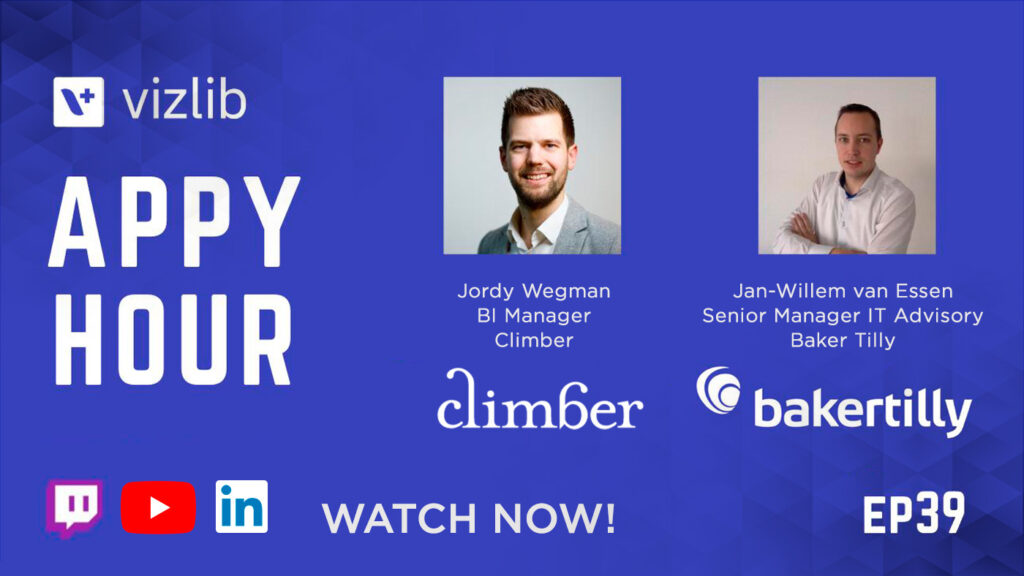 Event, On-Demand Webinar
Hear the accounting and advisory firm Baker Tilly who are using Vizlib's extensions to enhance the standard functionality in Qlik Sense, making their day-to-day life easier while saving time and money for both their internal IT department and their clients. Watch this episode of "Vizlib Appy Hour" to hear how Baker Tilly reduced 90% of their internal support calls!
>> WATCH NOW!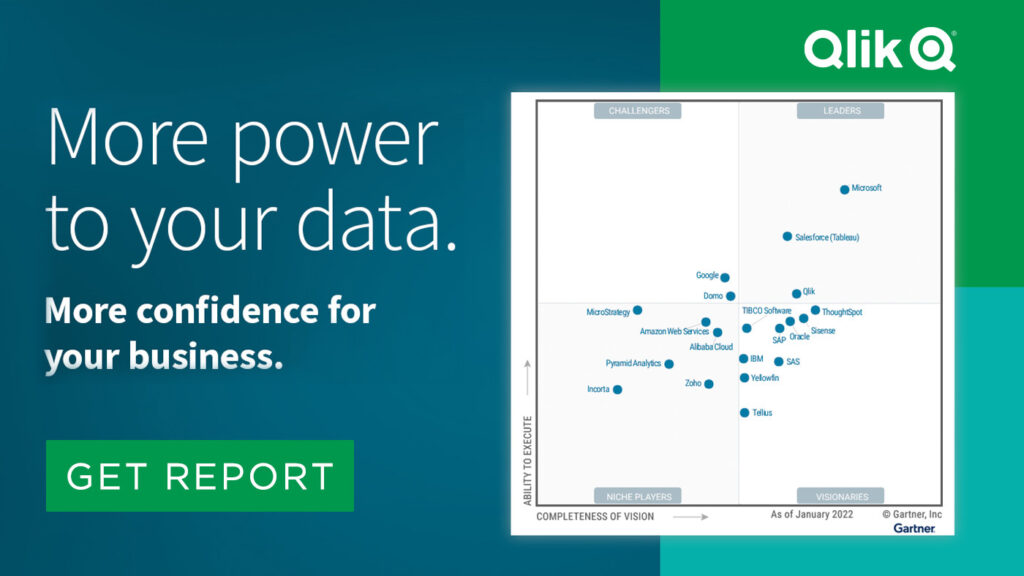 News
Download the Gartner Magic Quadrant 2022 report to easier compare BI tools. Get an overview of the analytics market ― discover what makes Qlik a 12 year consecutive MQ Leader in Analytics and BI platforms.
>> Download the report