Fast data analysis with QlikView
Retrieving and analysing data based on static reports is a time-consuming reality for many companies. But it doesn't have to be. QlikView is Qlik's original BI product which paved the way for the modern analytics era. Many companies transformed their business intelligence capabilities with QlikView because it's a flexible tool that provided a complete guided analytics solution.
Qlik is known for its Associative Engine, which means you can explore all the possible associations in your data, from all data sources. QlikView is designed for interactive, free-form exploration and analysis which can often give you unexpected insights. It collects and visualises information from your CRM, ERP, data warehouse or Excel in one place, creating a central source of information that covers your entire business. You can report on performance and keep track of trends through customised applications that you manage centrally.

Why QlikView?
QlikView is used all over the world as an analytics tool to control processes and report on progress. Businesses like QlikView because it provides guided analysis pathways that are built around their needs and are tightly governed. This means teams are guided towards the insights the business wants them to focus on through predefined dashboards, graphs, tables and calculations, that they can easily explore to make informed decisions. With QlikView users can easily track KPI's and rapidly create interactive dashboards and analytics apps without dependence on stack technology.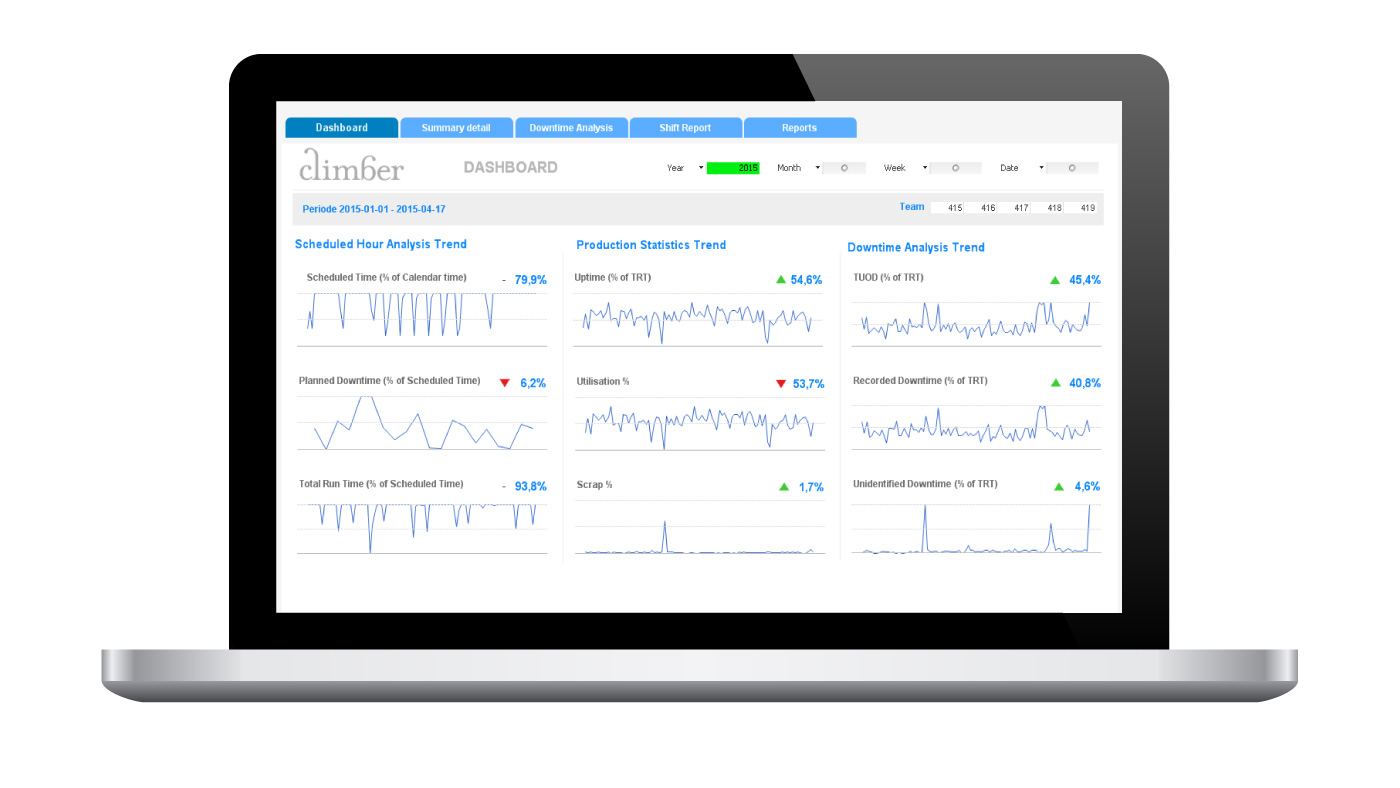 QLIKVIEW PUBLISHER: FAST, SAFE AND CONTROLLED
QlikView uses in-memory processing which compresses data down to 10% of its original size. This increases its performance speed and makes it simpler to use. With QlikView Publisher you have top-down control over your analytics applications and reports, so you can determine how your data is structured and who has access to it.
QLIKVIEW PRICES AND LICENSE MODEL
A QlikView BI solution consists of three parts: virtual or physical hardware, a server license and user licenses. We help you choose which hardware you need and assist you with the installation and setting up of the ecosystem. Finally, you buy a server license and a number of user licenses.
QLIKVIEW PRICES AND LICENSE MODEL
A QlikView BI solution consists of three parts: virtual or physical hardware, a server license and user licenses. We help you choose which hardware you need and assist you with the installation and setting up of the ecosystem. Finally, you buy a server license and a number of user licenses.
TYPES OF USER LICENSES
– Named User Cal: A named license with access to the complete BI solution. This type of license suits users who often work with QlikView in many different applications.
– Document Cal: Gives one person unlimited access to an application. For example, if a person wants to access two applications, then two Document Cal licenses are required.
– Session Cal: These are only attached to a user whilst they are in use. They give more than fifty users access to the entire BI solution at one time and are freed up for another user after a period of inactivity.
– Usage Cal: One hour of access, during a login, per 28 days. The license is not linked to a specific person.
QLIKVIEW PRICES – STARTER PACKAGE
QlikView is available as a starter package including a server license and ten Named-User-Cal licenses. Valid until maintenance costs reach 20% per license per year.
MORE USERS
To start with, you can add multiple user licenses. You can also purchase licenses from other packages whenever you want.
COST ESTIMATION USER LICENSES?
We estimate how many user licenses you will need based on the number of users and how often they will work with the solution. Contact us and we can prepare a quote with a cost estimate for the user licenses, including server license.
LICENSE OFFER
Contact us for a tailor-made license offer based on how you plan to use the tool.

SHOULD YOU SWITCH FROM
QLIKVIEW TO QLIK SENSE?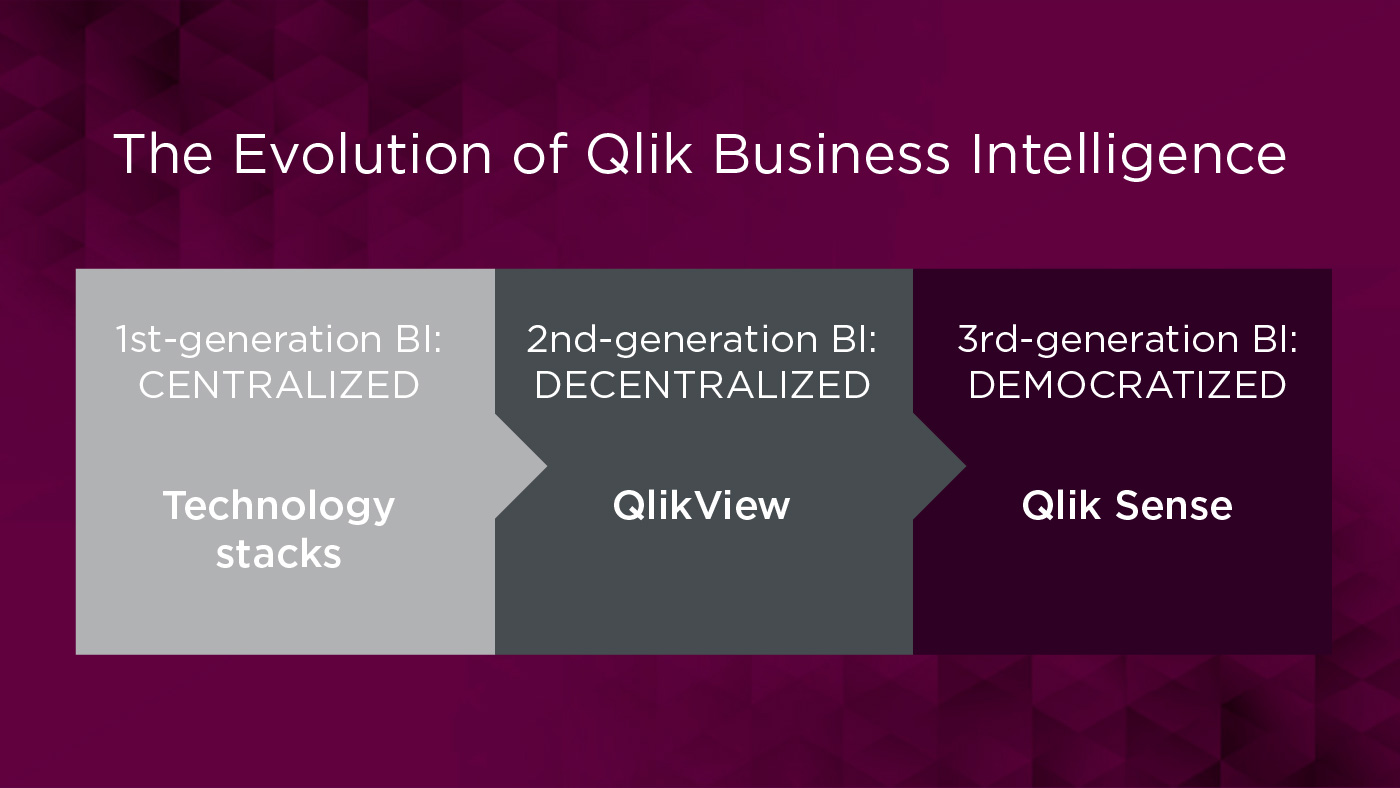 Qlik Sense is the modern successor to QlikView and the gateway to becoming a truly data-led organisation, where data is democratised across your entire business.
With Qlik Sense you can move on from guided analytics, as it is a self-service analytical tool which allows your employees to pull data from multiple sources, create their own reports and look at data from new perspectives.
While QlikView is an excellent tool for guided analytics, Qlik Sense makes it easier for your employees to explore and analyse the data themselves. And because it's so intuitive to use, it can increase levels of data literacy and empower your users.
If you have QlikView already but want to change to Qlik Sense, or use the two tools in parallel, it's very easy to do. You can now unify your licensing and modernise your analytics at your own pace, so you can have complete confidence that none of your existing data will be lost. You can choose to keep some applications in QlikView and build new ones in Qlik Sense, or you can move from QlikView to Qlik Sense completely. Either way, by aligning your licensing you get to experience the benefits of Qlik Sense in the way that suits your business, without it costing you more.
Find out more about how you, as a QlikView customer, can start using Qlik Sense through the Analytics Modernisation Program.

CREATE CUSTOM REPORTS WITH QLIK NPRINTING
Once you can gather and analyse your data you need to be able to share the insights across the business. For example, how does your turnover compare to budget? What is your most popular product? How many staff absence days were there this month? With Qlik NPrinting you can easily share the answers through customised reports that can be distributed via email, intranet or other channels to users across your business. You can determine the timing and frequency of distribution and easily adapt the format of the report to PDF, HTML, Word, Excel or PowerPoint.
Our Qlik Consultants have helped hundreds of businesses to gain more insight from their data with Qlik products. As Qlik specialists we can help maintain your QlikView solution and ensure that it continues to provide the analysis and reporting that you need to make better-informed decisions Take a look at some of the previous projects we have worked on.
ASICS
We assist ASICS Europe with the integration of important data flows and the translation of figures into crucial facts. In this way ASICS can maintain the right focus and constantly optimize its business operations.
"Qlik Sense has empowered our organization into making data driven decisions. By implementing with the Climber team actionable insights fit for each department, we have succeeded in developing the level data literacy while gaining efficiency."
ELODIE RIBOUST, Manager Reporting and Analytics, ASICS
Contact us!
Whether you have questions about licensing, development, project management, hardware or hosting – get in touch! Together we will find the best solution for you.