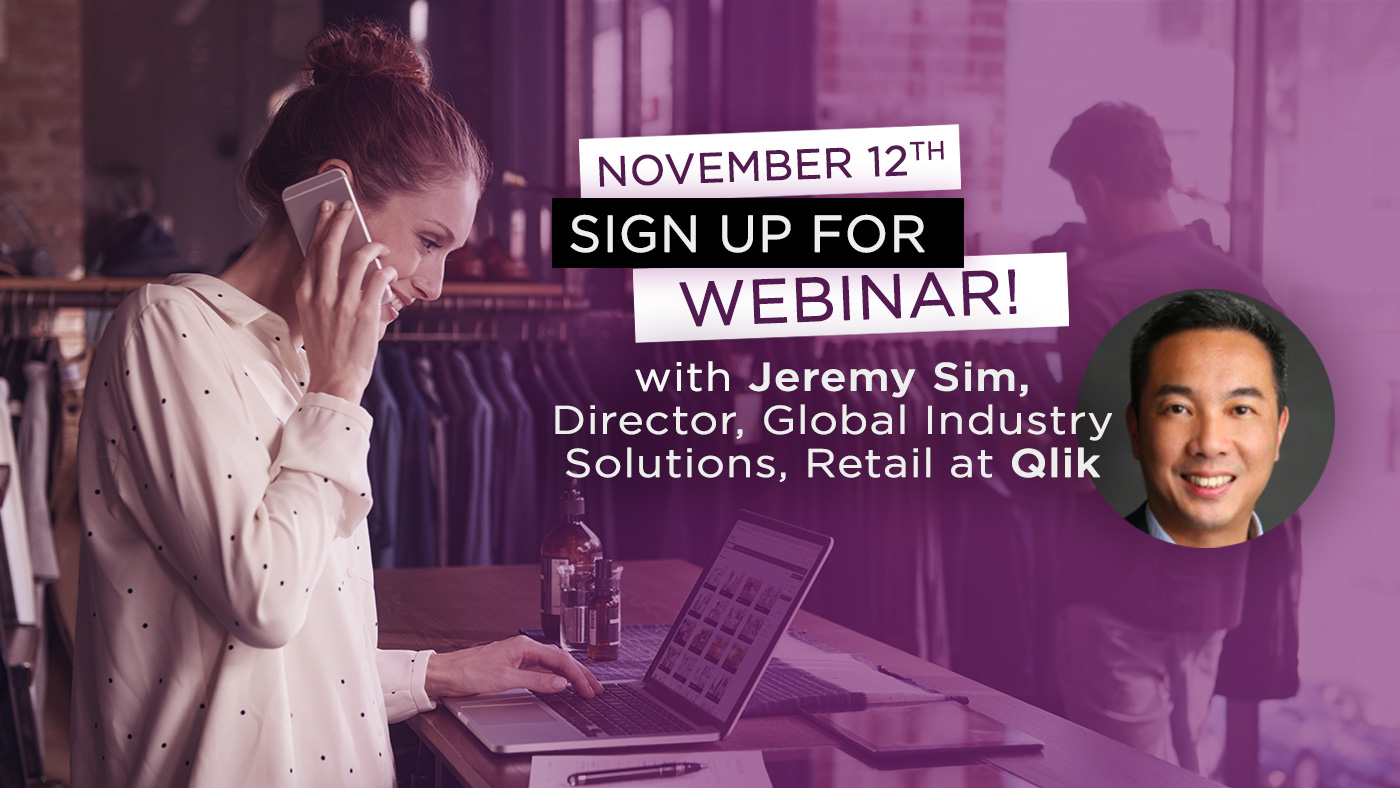 QLIK WEBINAR:
Shifting the retail landscape into the 3rd generation of analytics
Sign up for our 45 min on demand webinar with Jeremy Sim, Qlik's Global Director of Industry Solutions – Retail, on how to be responsive to the changing demands of the consumer. 
Did you know that over 8,000 brand chain stores closed in 2017 in the US alone? In the UK, 2,000 stores closed during the same period. At the same time, mobile sales accounted for 45% of total digital sales. The landscape of retail is going through a game changing transformation, and the consumers are more connected and informed than ever. How can you tackle their evolving habits and changing demands?
Welcome to our 45 min on demand webinar where Qlik's Jeremy Sim, will explain how to deal with these challenges. He will go over the three major retail shifts and how you can use analytics to address them.
We will cover how to:
Harness the power of visual analytics and Qlik's associative engine to understand customer behavior.
Enable visibility of metrics across the organisation to support a more agile supply chain.
Empower the store employee by bringing BI and analytic capabilities into the stores.
Find out how other leading retailers are navigating these trends, using emerging technologies to increase data literacy in their workforces, and leverage insights to improve outcomes.
The webinar ends with an extensive Q&A. Please note that the webinar is held in English.
Sign up here to guarantee your spot!
Please note that the webinar is held in English.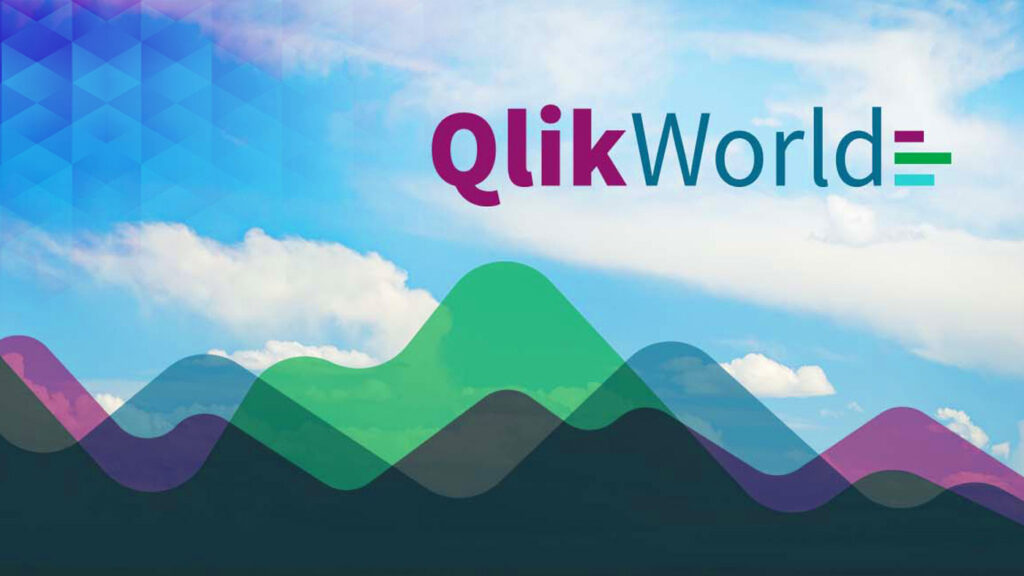 Event, On-Demand Webinar
QlikWorld Virtual is the industry-leading, free global event featuring the biggest names in data. Experience inspiring keynotes, informative breakouts, and innovative technology. Visit the virtual expo. Join from anywhere in the world, anytime you want. Sign up here for the on-demand version!
>> Watch now!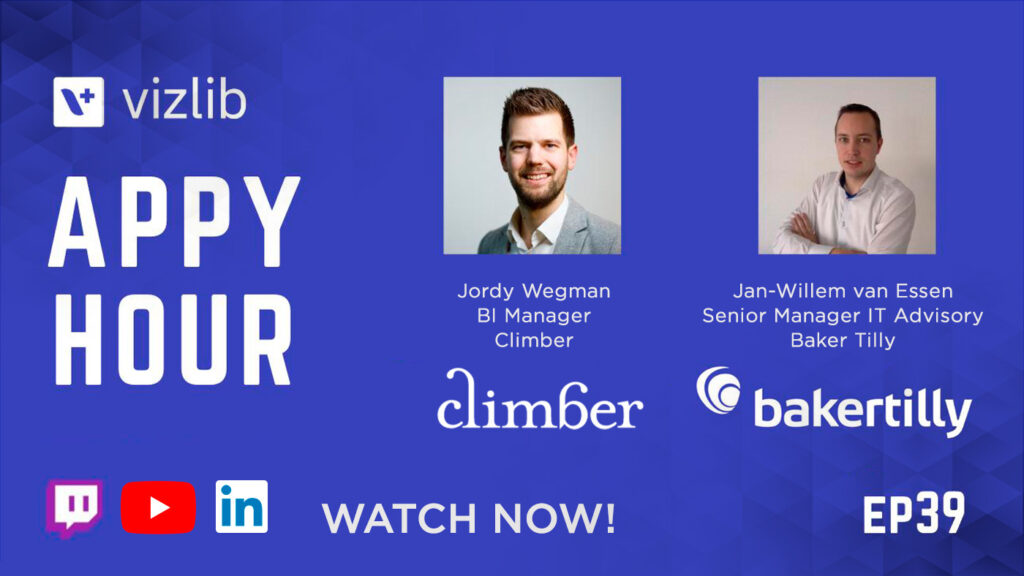 Event, On-Demand Webinar
Hear the accounting and advisory firm Baker Tilly who are using Vizlib's extensions to enhance the standard functionality in Qlik Sense, making their day-to-day life easier while saving time and money for both their internal IT department and their clients. Watch this episode of "Vizlib Appy Hour" to hear how Baker Tilly reduced 90% of their internal support calls!
>> WATCH NOW!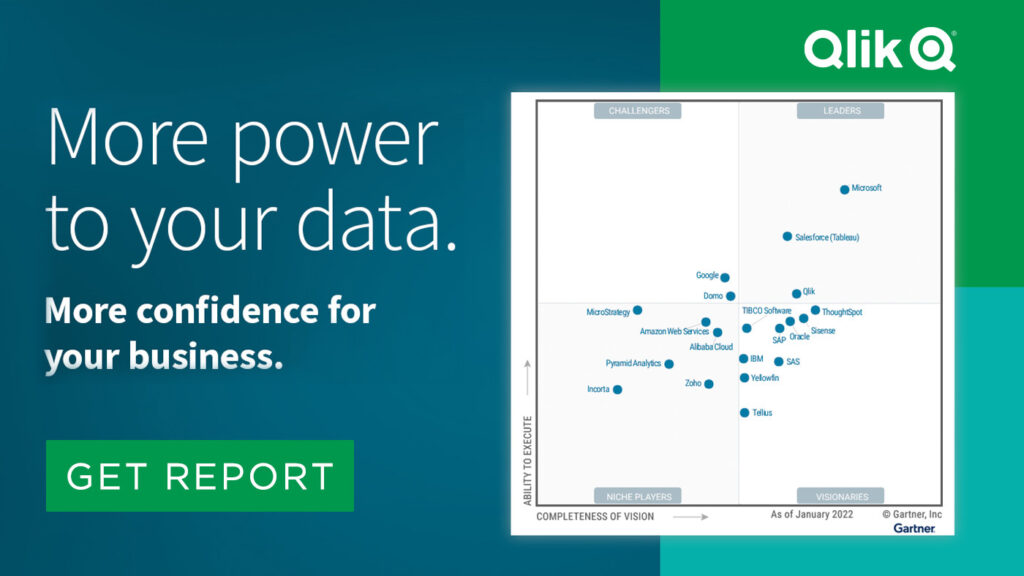 News
Download the Gartner Magic Quadrant 2022 report to easier compare BI tools. Get an overview of the analytics market ― discover what makes Qlik a 12 year consecutive MQ Leader in Analytics and BI platforms.
>> Download the report