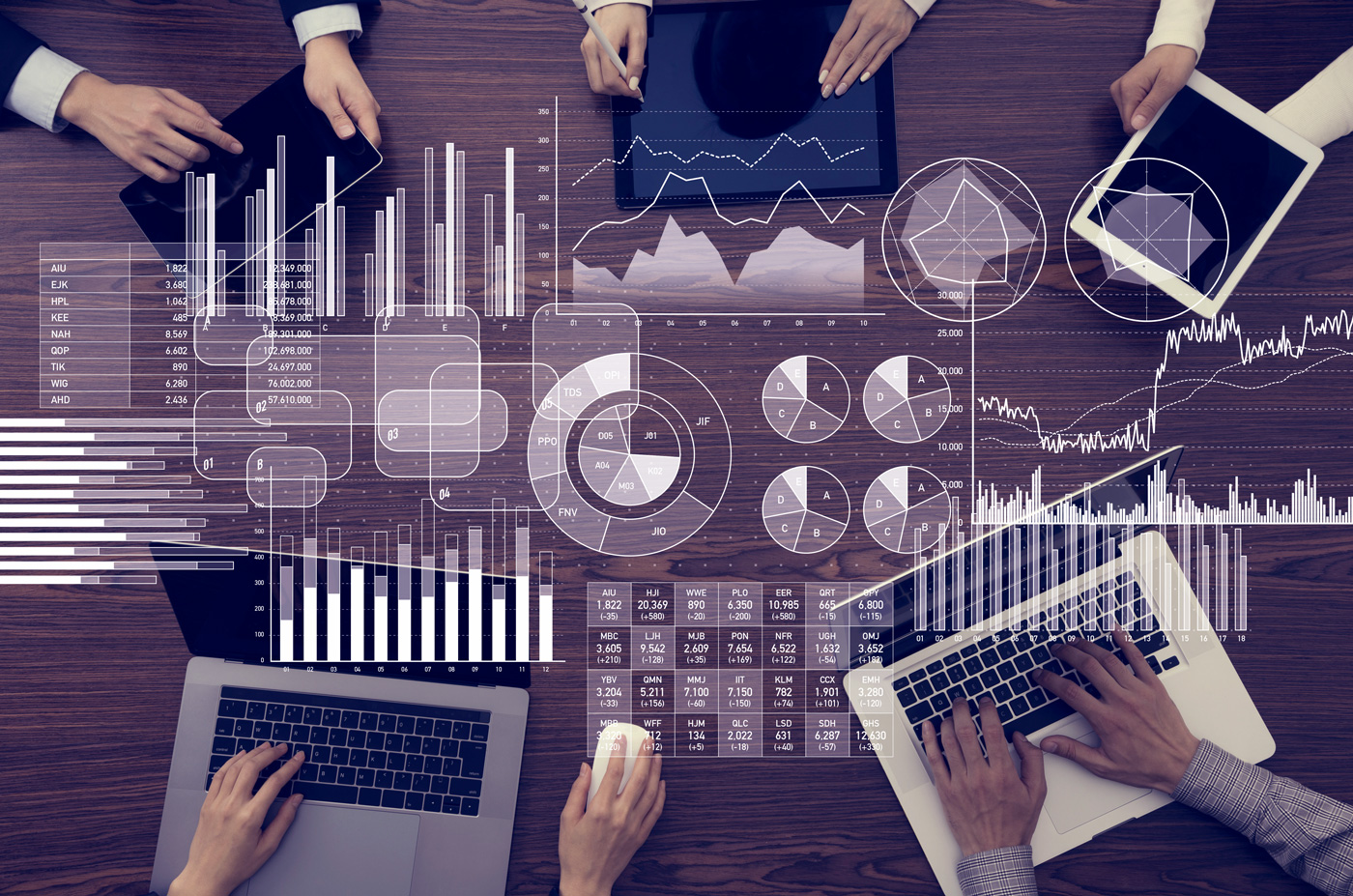 Want to learn more about Data Literacy?
Do you want to know more about the opportunities a data-driven culture can deliver and get hands-on tips of how to achieve this? Sign up to take part of Qlik's latest webinar on the topic, The Human Impact of Data Literacy. Learn about the 3 main barriers to become data-driven and get 5 practical steps for building a data-informed workforce.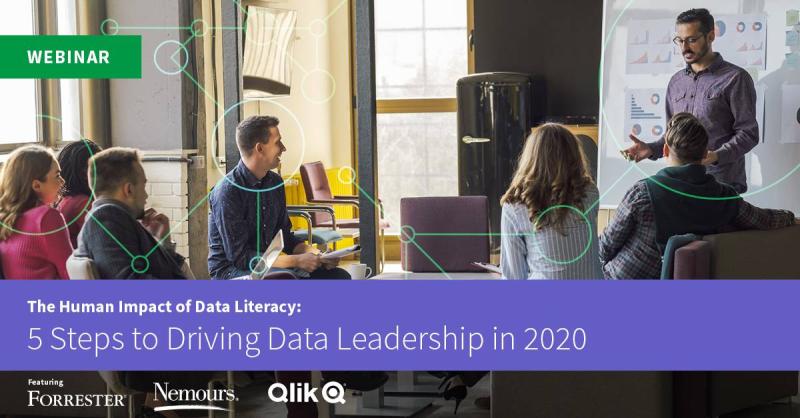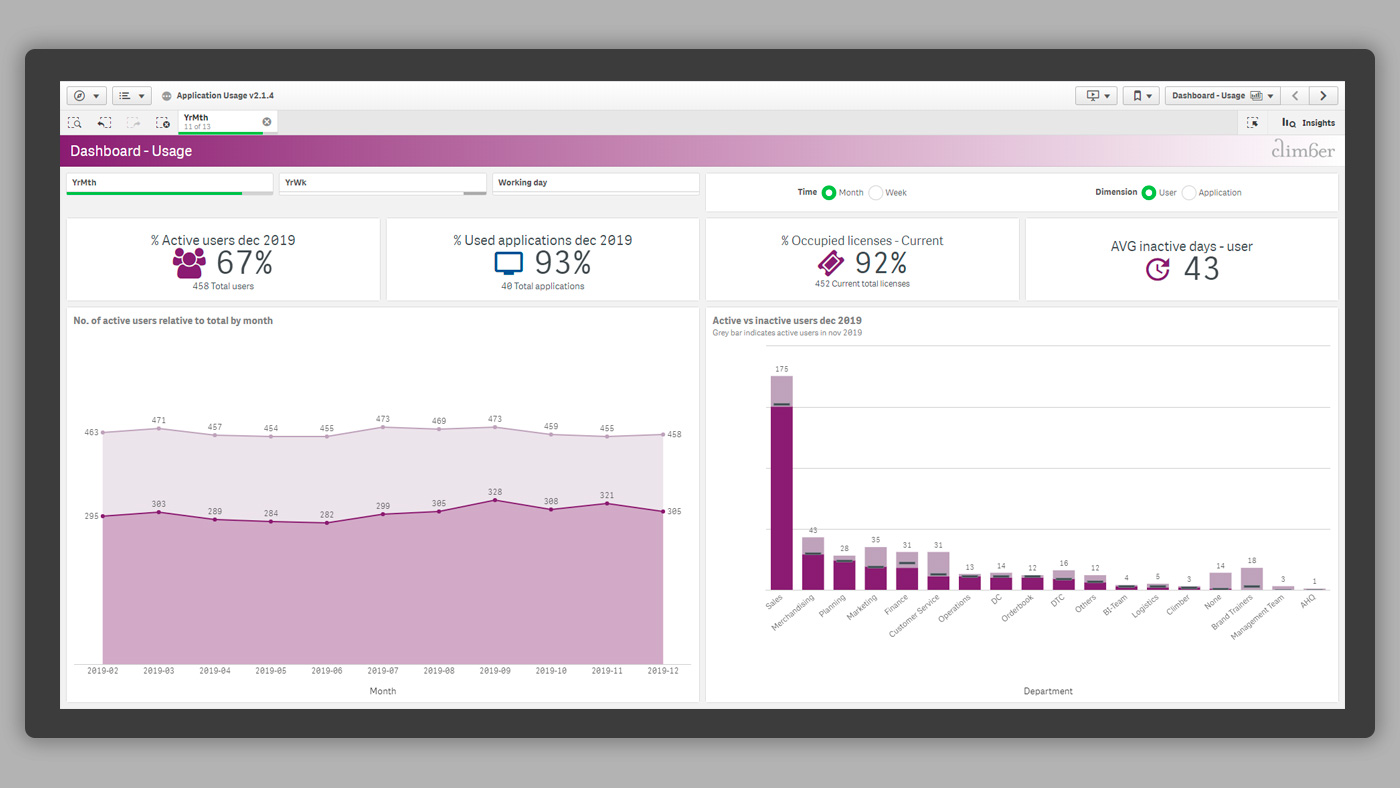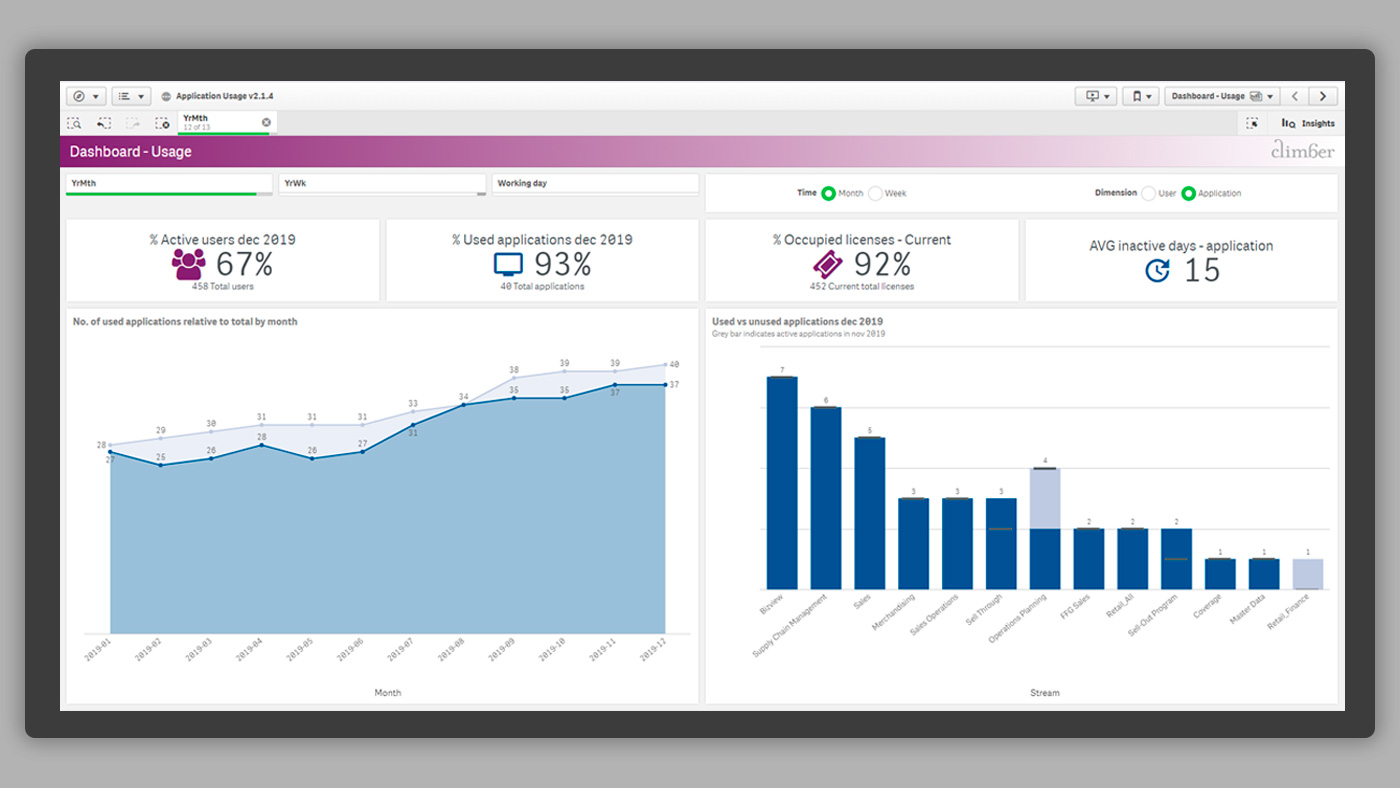 Understand users, usage and usage patterns
Obviously, the reasons why a user isn't utilizing Qlik can vary. Perhaps they can't find the answers to their questions, or need training to be able to analyze their findings. The Qlik Usage Monitoring Application (Usage Monitor) is a Qlik Sense application that answers questions such as; Which dashboards are being used frequently? Who interacts with which dashboards? How often – and for how long? The Qlik Usage Monitor will help you understand in what frequency and reach the users interact with Qlik and reveal possible improvements. For example, you can evaluate whether certain dashboards have fulfilled their purpose, and remove them to reduce maintenance costs. This continuous feedback from your users, will make sure that your Qlik solution remains efficient and up to date.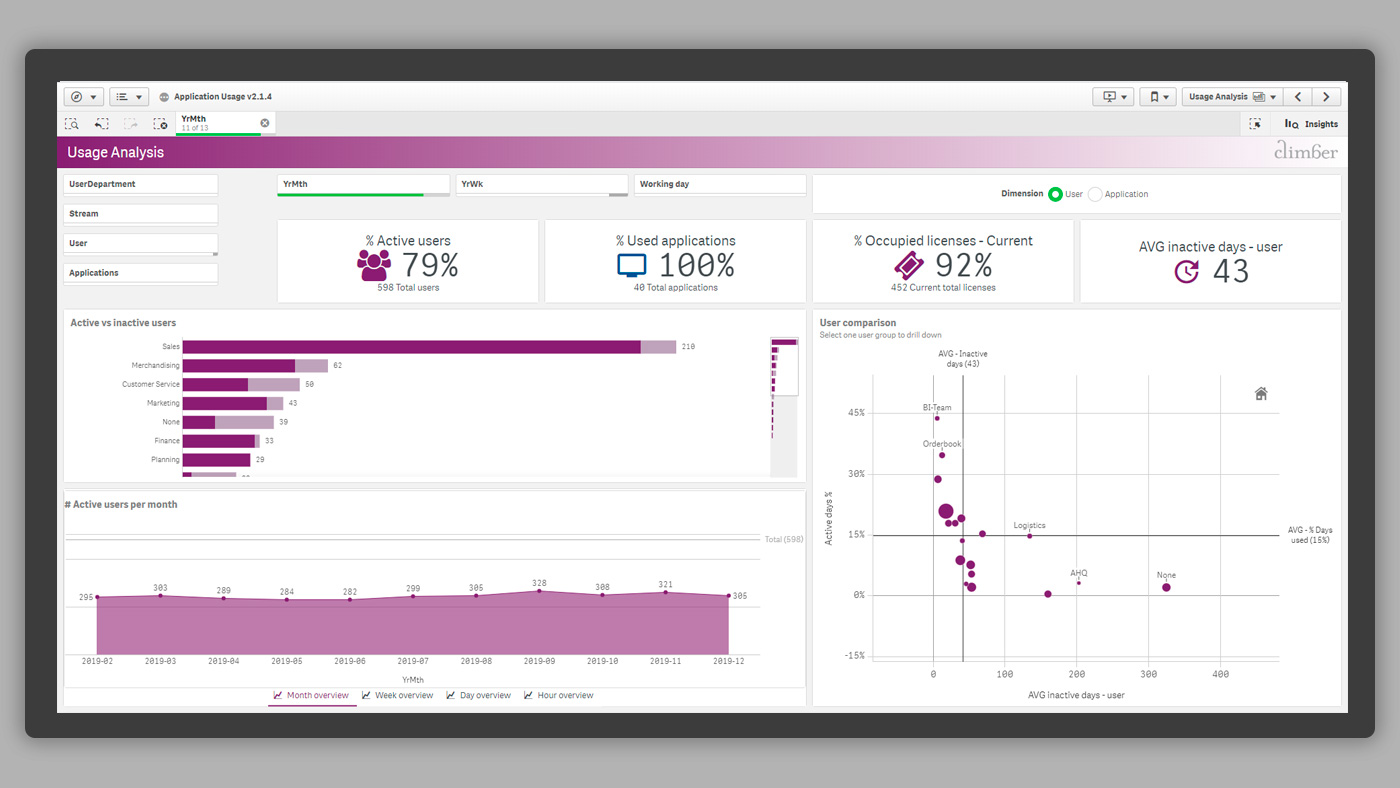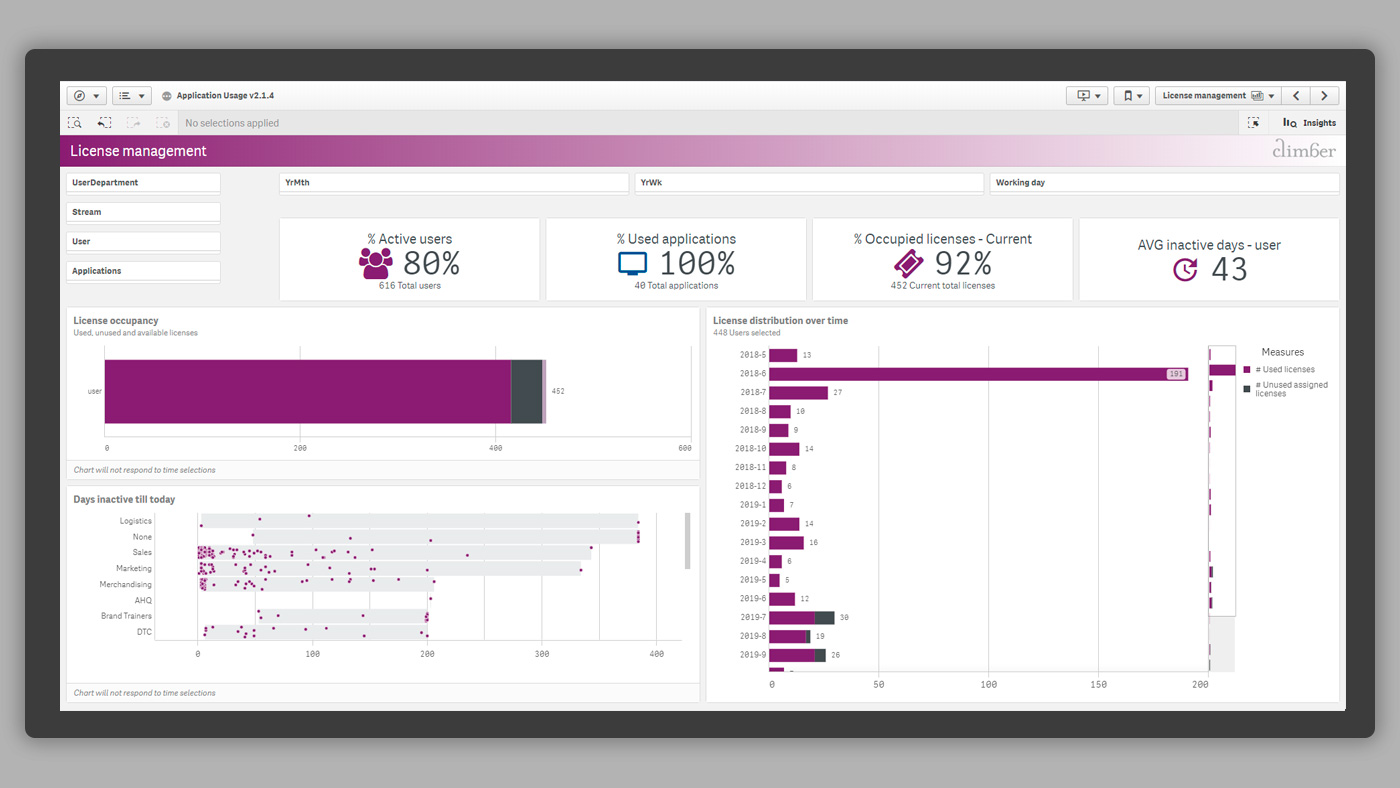 The Qlik usage monitor displays your Qlik Sense log files
How does it work then? All Qlik Sense environments create metadata that's kept in log files. These files are stored in the application and aren't accessible to a regular user. The metadata is great for exploring and identifying who's using – or not using – the applications. The Qlik Usage Monitoring Application displays the log files, makes it possible for you to explore the metadata in real time, and provides insights that will help you boost data literacy within your organisation.
Optimize license allocation to get the most of your Qlik investment
The Qlik Usage Monitor assists in constantly improving your Qlik solution to increase ROI. Quantifying a BI investment is no exact science. But the Qlik Usage Monitor provides valuable insights of usage patterns and license allocation, and will help you discover and resolve any bottlenecks. By following up on usage, you can maintain the dashboards that are significant to your business more efficiently, and systematically optimize your Qlik solution to get the most of your investment.
Contact us to learn more about the Usage Monitoring Application.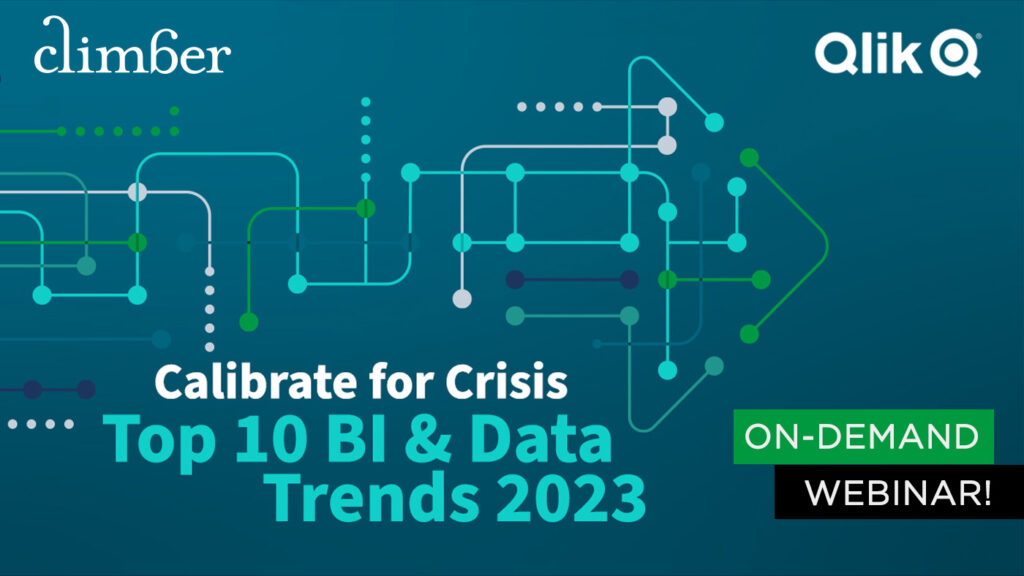 On-Demand Webinar
Calibrate for Crisis – View this on-demand Qlik webinar, with Dan Sommer! He discloses the top 10 BI & Data trends that will impact organizations over the coming year and what you need to know to stay ahead.
>> To the webinar!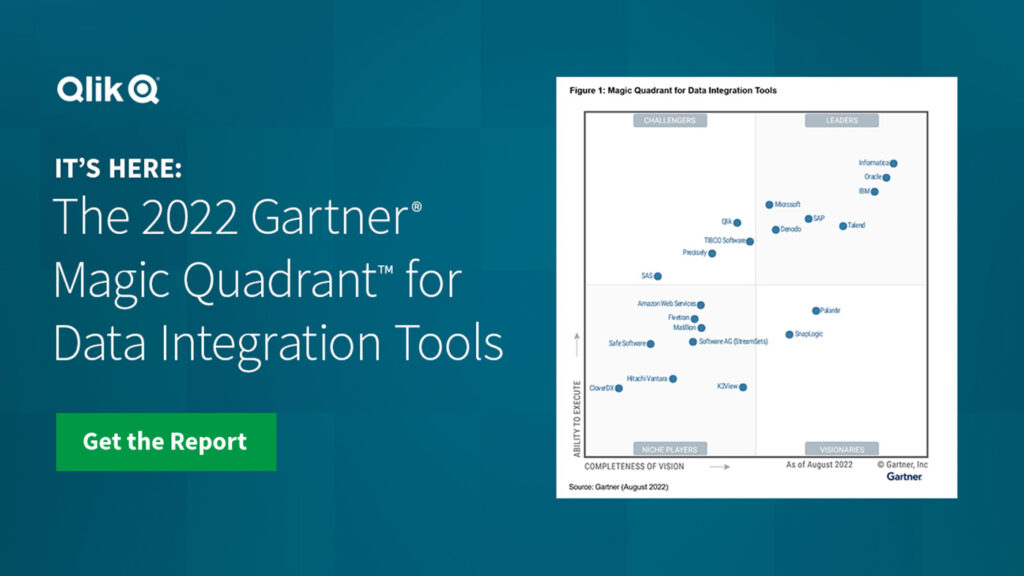 News
Looking for a Data Integration Solution? With the ever-changing cloud and technology landscape, it can be challenging to find the right data solution. Read the 2022 Gartner MQ report for Data Integration Tools for a quick view of the landscape and see why Qlik has been recognised for the seventh year in a row. Get your copy here!
>> Download the report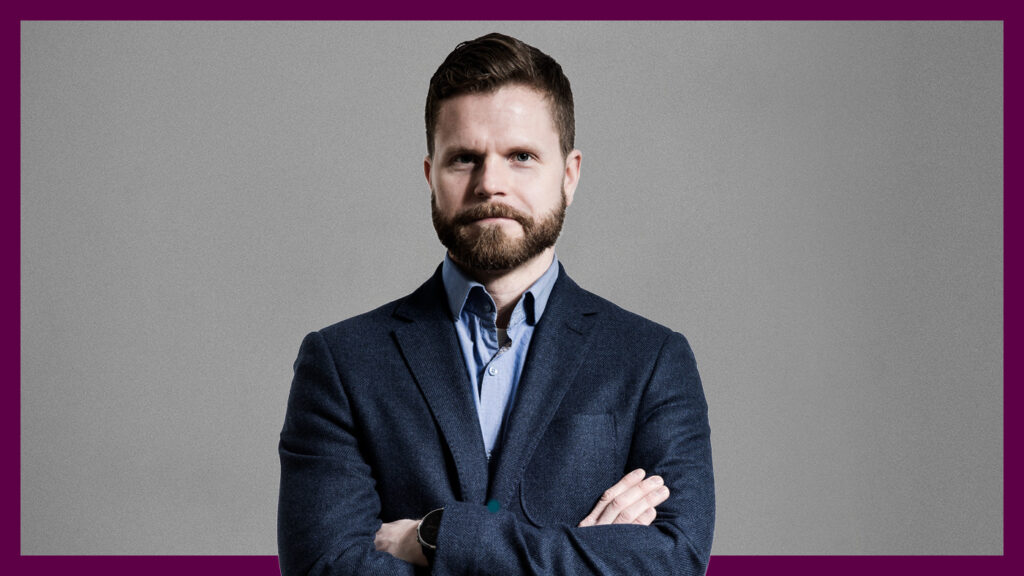 News
As of July 1st, Jussi Saarinen will take over the role as Managing Director of Climber Finland. Jussi joined the Climber team in 2015, and has taken care of our customers and led BI projects in his role as BI Manager. We are delighted that Jussi has chosen to take on this challenge, and convinced that he will take our great Climber Finland team further in an excellent way.
>> Read more