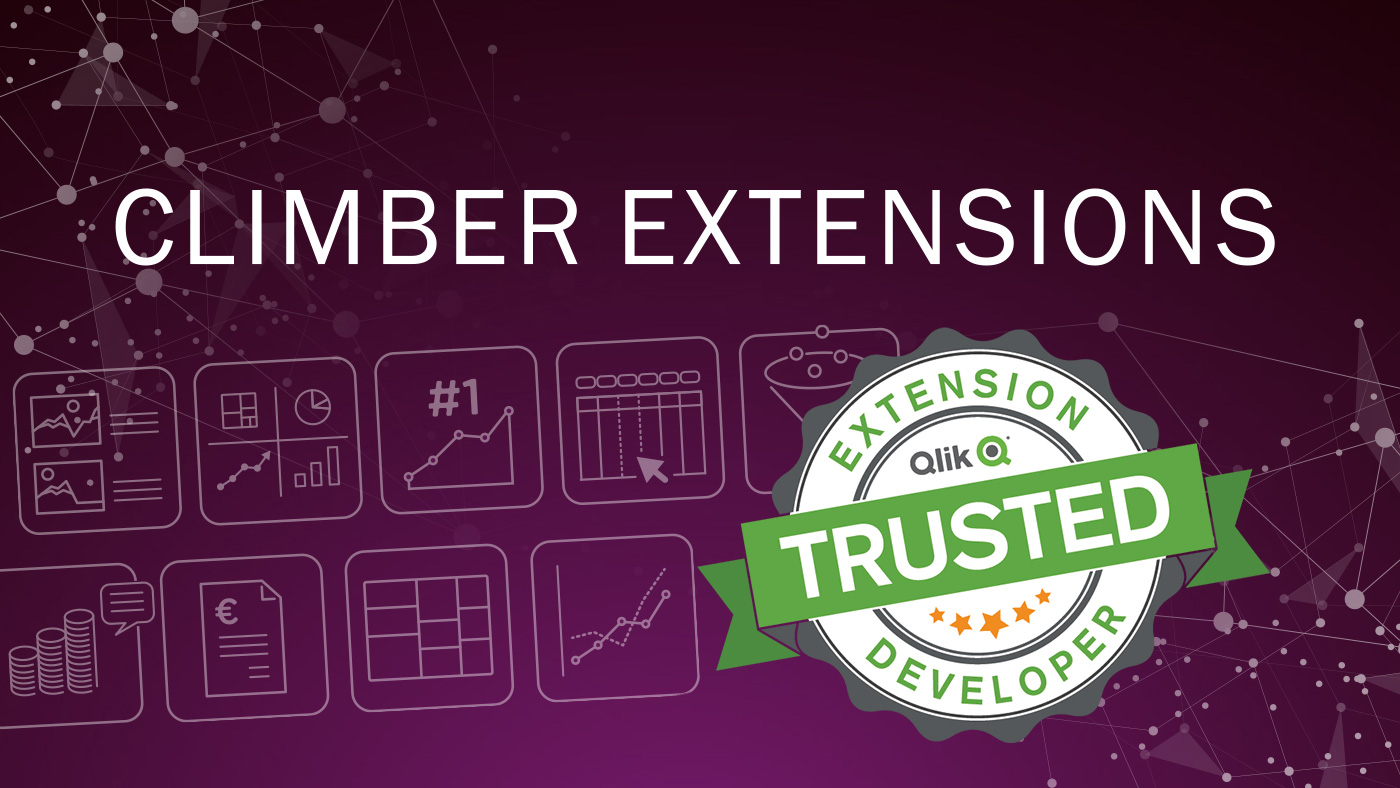 The Climber Custom Report Extension is TED accredited!
We are very proud and happy to announce that the Climber Custom Report Extension – the quintessence of self-service – for Qlik Sense has been accredited within the Trusted Extension Developer Program. The TED program, released by Qlik a few months ago, enables developers to create innovative extensions that expand the value of Qlik Sense.
Extensions that have been awarded a TED accreditation have been rigorously tested in regards of quality, completeness, and security. Qlik ensures security protocol and data collection compliance which reduces the risk of code failure on upgrade. The knowledge of the Custom Report Extension being accredited gives you increased confidence to deploy the extension at scale. All accredited extensions are found at Qlik Market.
"We are excited to acknowledge that the Custom Report+ finally has been accredited as a trusted extension. This is our most popular extension, it adds great value to our customers and their investment in Qlik Sense. The extension makes the migration from QlikView to Qlik Sense a lot easier. We are currently working together with Qlik to accredit more of our many extensions", says Michael Nordström, CIO of Climber.
What is the Custom Report Extension?
How long have you wished for customizable tables in Qlik Sense? With the Climber Custom Report Extension for Qlik Sense, you are able to create customized tables based on data in master tables. You can visualize your data as a straight table, pivot table or combo chart, and easily export your table to a new app.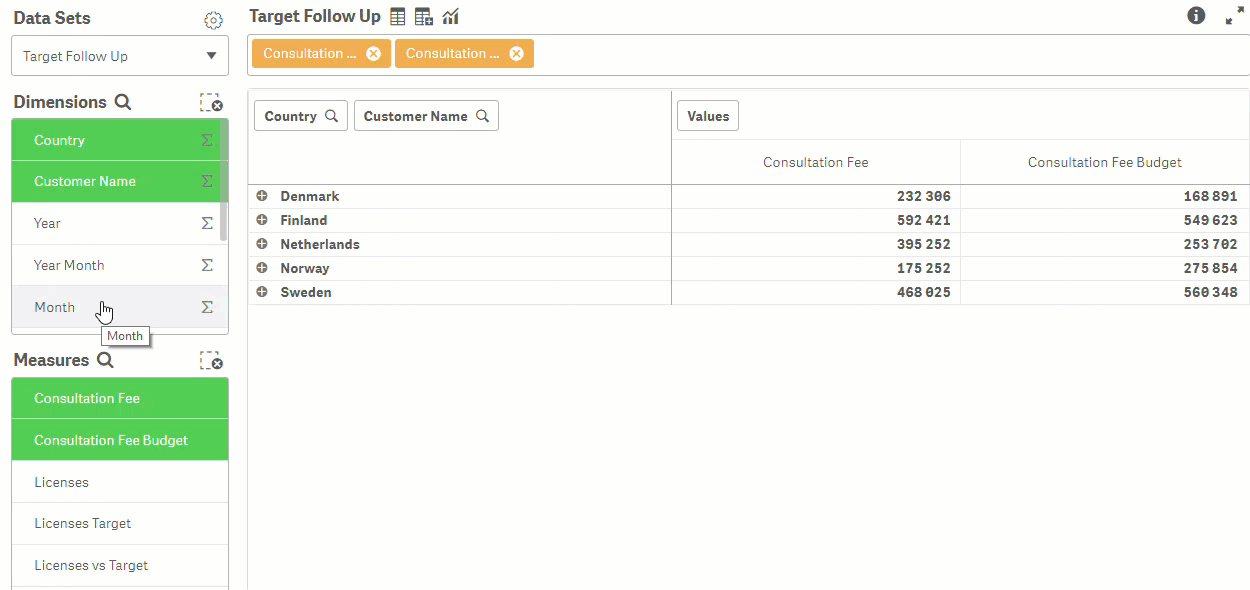 Want to know more?
Contact us!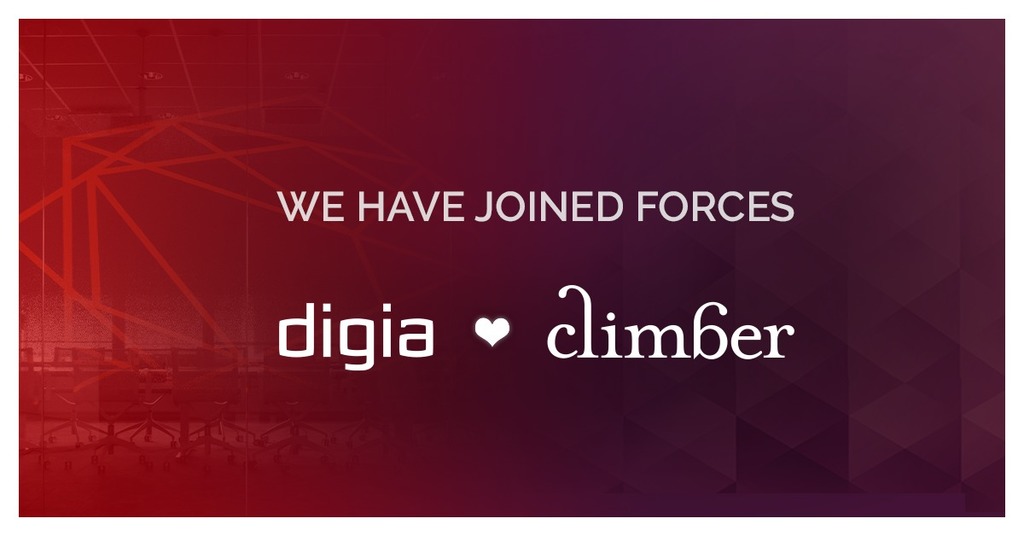 News
December 15th, 2020: We're excited to announce that Climber is joining forces with the Finnish Data Utilisation Powerhouse Digia Plc in a deal that closes on January 7. The transaction is a growth enabler, adding the capabilities needed to speed up the journey towards cloud-based BI. Climber will continue to operate as a subsidiary under the same brand.
>> Learn more about the merge here!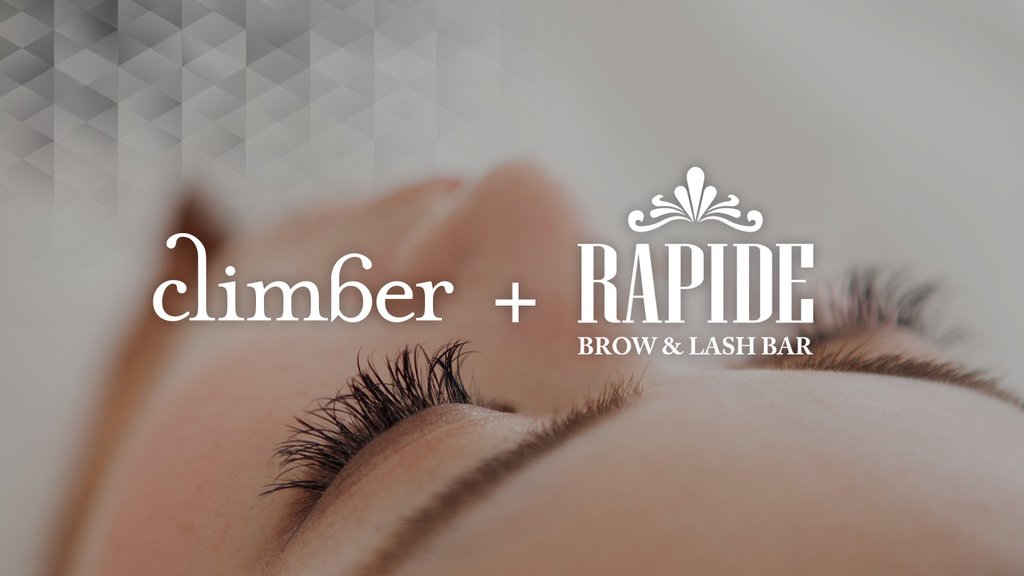 News
Qlik today announced Rapide Brow & Lash Bar, one of Sweden's leading retail beauty brand stores, uses Qlik Sense to effectively manage supply chain and staffing requirements for increased product and service delivery to customers across their 18 stores in Sweden.
>> Find out more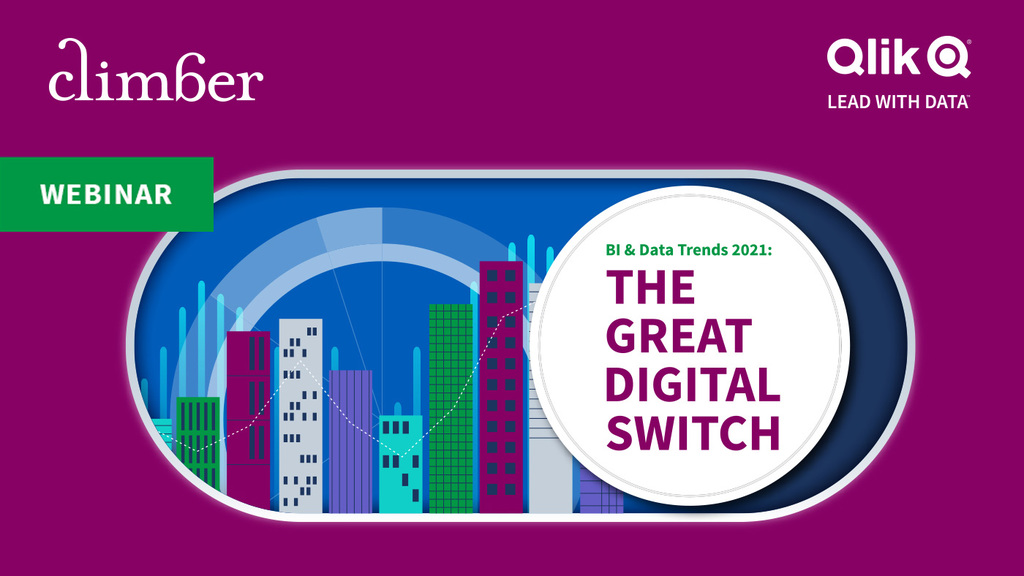 On-Demand Webinar
By gaining flexibility, agility and awareness, your business can better respond to a more disruptive world. Using data and analytics to uncover more of the unseen ― lets you act early enough to make an impact. Get ready for what's coming next. View on-demand.
>> Sign me up!