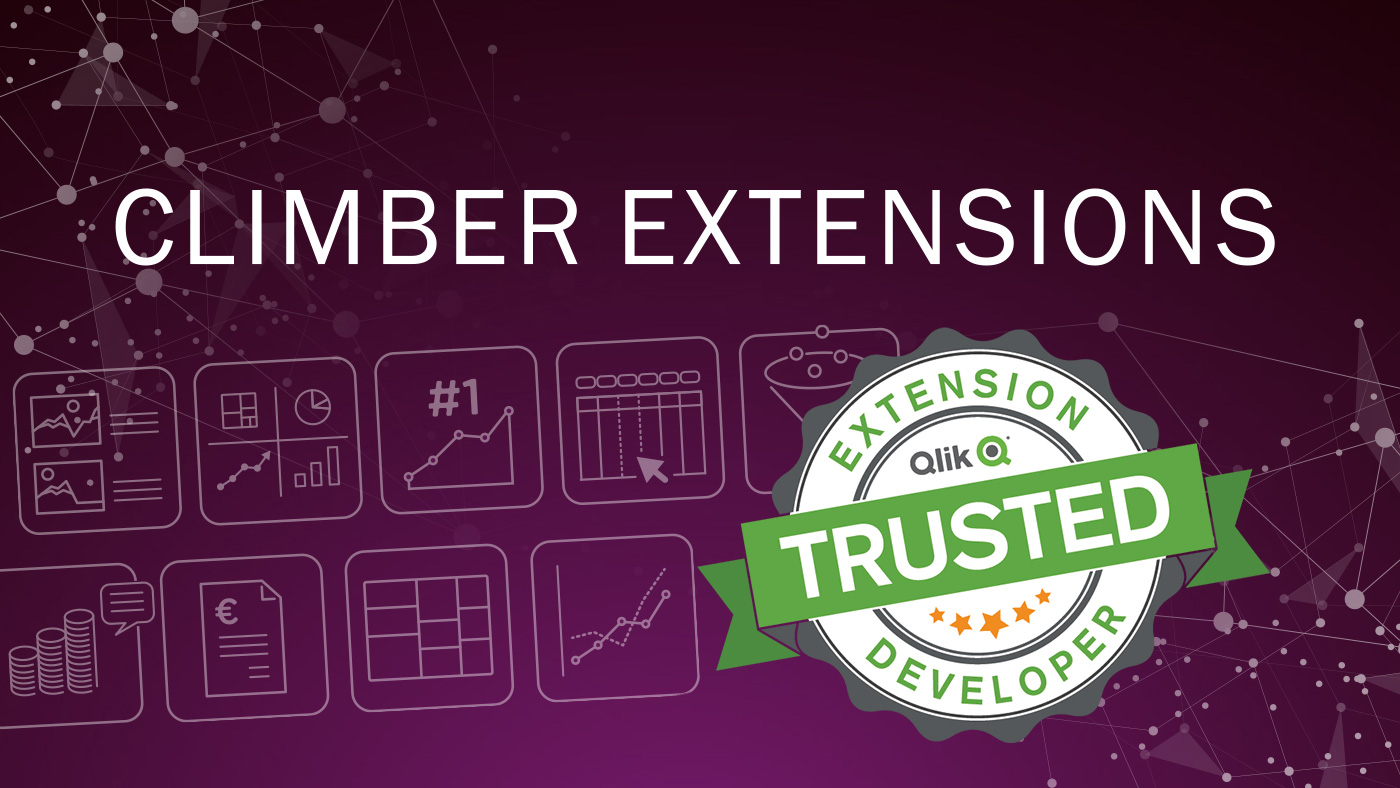 The Climber Custom Report Extension is TED accredited!
We are very proud and happy to announce that the Climber Custom Report Extension – the quintessence of self-service – for Qlik Sense has been accredited within the Trusted Extension Developer Program. The TED program, released by Qlik a few months ago, enables developers to create innovative extensions that expand the value of Qlik Sense.
Extensions that have been awarded a TED accreditation have been rigorously tested in regards of quality, completeness, and security. Qlik ensures security protocol and data collection compliance which reduces the risk of code failure on upgrade. The knowledge of the Custom Report Extension being accredited gives you increased confidence to deploy the extension at scale. All accredited extensions are found at Qlik Market.
"We are excited to acknowledge that the Custom Report+ finally has been accredited as a trusted extension. This is our most popular extension, it adds great value to our customers and their investment in Qlik Sense. The extension makes the migration from QlikView to Qlik Sense a lot easier. We are currently working together with Qlik to accredit more of our many extensions", says Michael Nordström, CIO of Climber.
What is the Custom Report Extension?
How long have you wished for customizable tables in Qlik Sense? With the Climber Custom Report Extension for Qlik Sense, you are able to create customized tables based on data in master tables. You can visualize your data as a straight table, pivot table or combo chart, and easily export your table to a new app.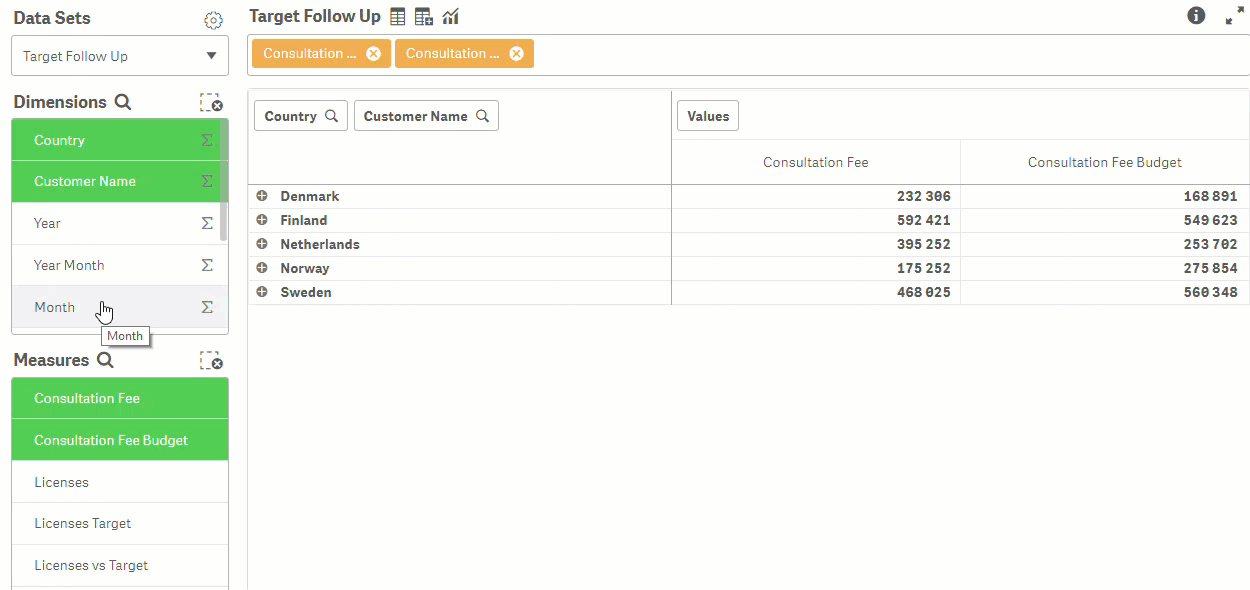 Want to know more?
Contact us!
Sign up for our 45 min webinar on November 12 with Jeremy Sim, Qlik's Global Director of Industry Solutions – Retail, on how to be responsive to the changing demands of the consumer.
All the highlights from Qlik's annual convention Qonnections 2019 in Dallas Texas. Watch the Interviews with Qlik's CEO – Mike Capone, Global Head of Data Literacy – Jordan Morrow, Vice President Industry Solutions and Business Value – David Bolton and Research Director – Elif Tutuk. Follow this page and subscribe to the Climber Report on Youtube to stay up to date.
Time to get a 360° on your finances? Sign up today for our 45-minute webinar with  Paul van Siclen, Global Director of Industry Solutions – Financial Services at Qlik.