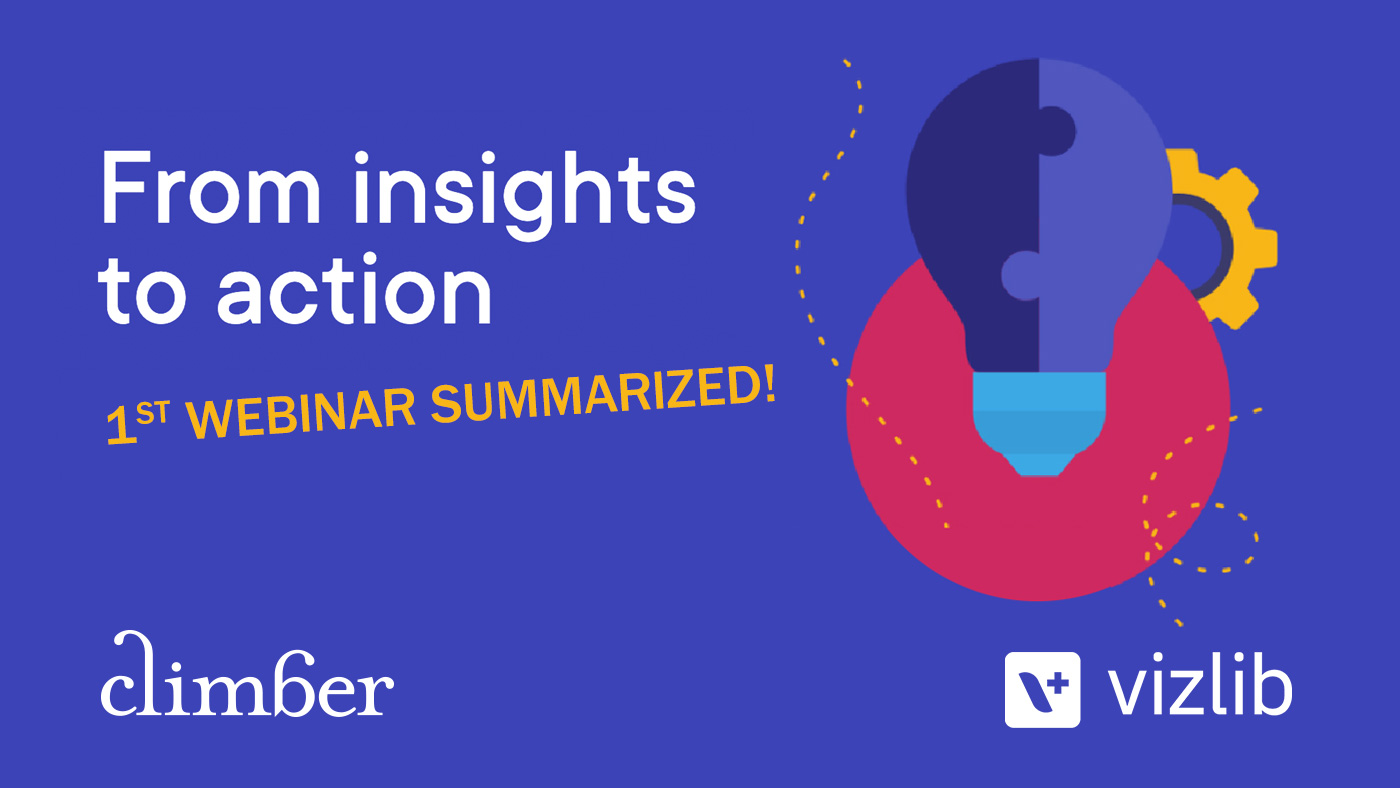 Kicking-off the first in our webinar series:
Turning Insights to Action
with Vizlib extensions
If you didn't catch the first webinar of our series exploring Vizlib value-added extensions, here's a run-down of what you missed. We're big fans of Vizlib extensions because they add immediate value to Qlik Sense with advanced capabilities, functionality and new chart types. Everything is customisable as you can control every setting and integrate it with your brand or interface with no coding required.
In the first of three webinars we focused on Vizlib Library and Gantt. James Sharp, our MD for Climber UK and Joe Warbington, Senior Director of Industry at Vizlib, ran through what you can expect from the two packages.

Using Vizlib Library to take your data further
The Vizlib Library is designed for pixel-perfect dashboards and visual analytics. It allows you to build anything you can dream of in Qlik Sense, from custom KPI's to bespoke branding and theming.
Joe gave a quick tour of a wide variety of applications you can build in the Vizlib Library, from visualising Twitter or health data, to using scatter plots to track how a puck is moved between players in a hockey game. Beyond the incredible visualisations, Joe explained how you can use Vizlib Library to add context to your data, so you can tell better stories with it. For example, you can add the line chart from the Vizlib Library to the one in Qlik Sense to call-out extra information. A few small tweaks and annotations to highlight key moments can make it easier to consume and understand, so the data tells a complete story and is much more interactive for your end-users.
You can pick from 25 quick templates in the Library and add icons, images and other design elements to create a unique customised visulisation or build a new bespoke visualisation from scratch.
Using Gantt to explore your progress
Vizlib Gantt is built to create the most intuitive visual planning experience in Qlik Sense. It helps you keep your project on track, stay within budget, optimise resources and forecast accurately. In the webinar, Joe explored how Gantt can be used for project planning.
If you have a time and date, and some data, you can use Gantt to explore it. You can view the high-level data and then drill down to pull in other data. You can customise every element of templates and enrich your projects with more context, by using HTML tooltips with embeddable images.
You can use the Gantt live to drive your project meetings and explore a particular phase. If your teams are working across multiple time zones you can add personal preferences to adapt the visualisations to the time zone you are in.
Aside from the traditional project planning, Gantt can be used in a huge number of alternative scenarios. For example, you could use a timeline view to explore the health journey of a particular patient and track the times they required medical care, rehabilitation or were prescribed medication. This could be used to see how complex the care is for a given patient and help to highlights any improvements that can be made.

Join us at our next webinar!
As a Qlik elite partner we support clients with Qlik licensing, professional services and hosted solutions. We've been working closely with Vizlib for many years to turn insights in action.
If you want to find out more about how Vizlib extensions can bring more power to your Qlik Sense applications, join us at our next webinars.
Vizlib Self-Service & Vizlib Finance, incl. Custom Report – March 25th at 15:00 CET
Vizlib Collaboration, including writeback – April 15th at 15:00 CET
We look forward to seeing you.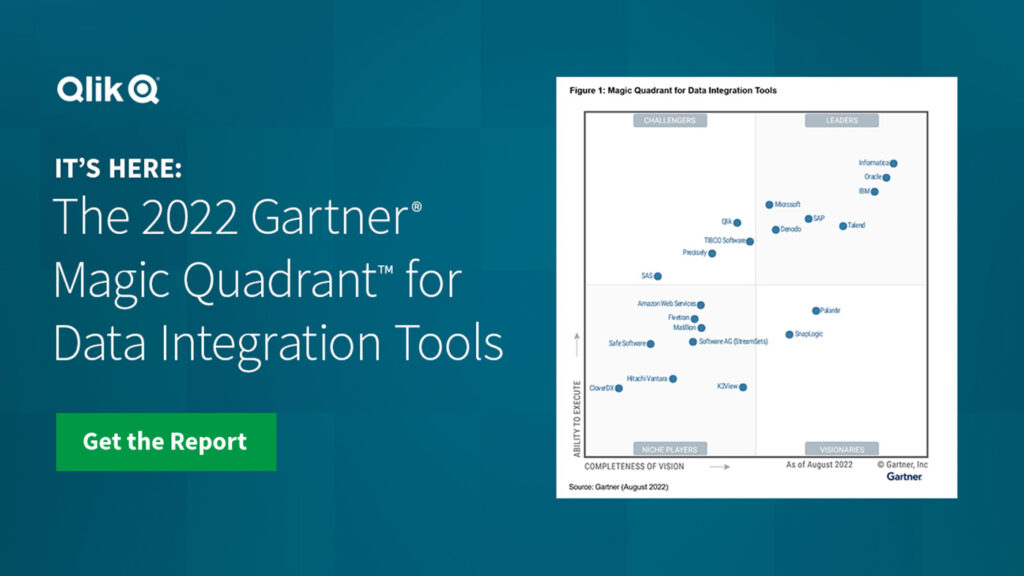 News
Looking for a Data Integration Solution? With the ever-changing cloud and technology landscape, it can be challenging to find the right data solution. Read the 2022 Gartner MQ report for Data Integration Tools for a quick view of the landscape and see why Qlik has been recognised for the seventh year in a row. Get your copy here!
>> Download the report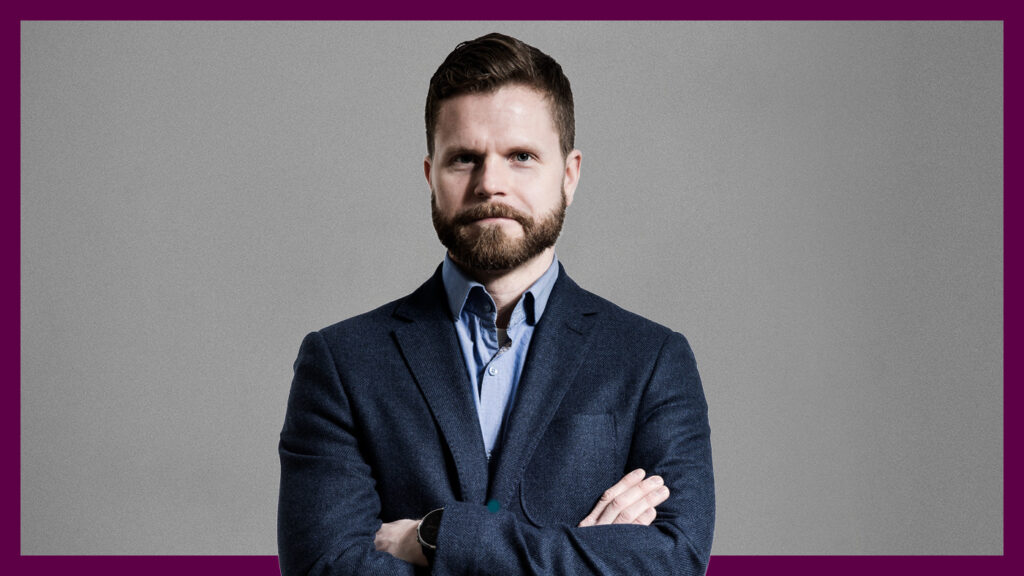 News
As of July 1st, Jussi Saarinen will take over the role as Managing Director of Climber Finland. Jussi joined the Climber team in 2015, and has taken care of our customers and led BI projects in his role as BI Manager. We are delighted that Jussi has chosen to take on this challenge, and convinced that he will take our great Climber Finland team further in an excellent way.
>> Read more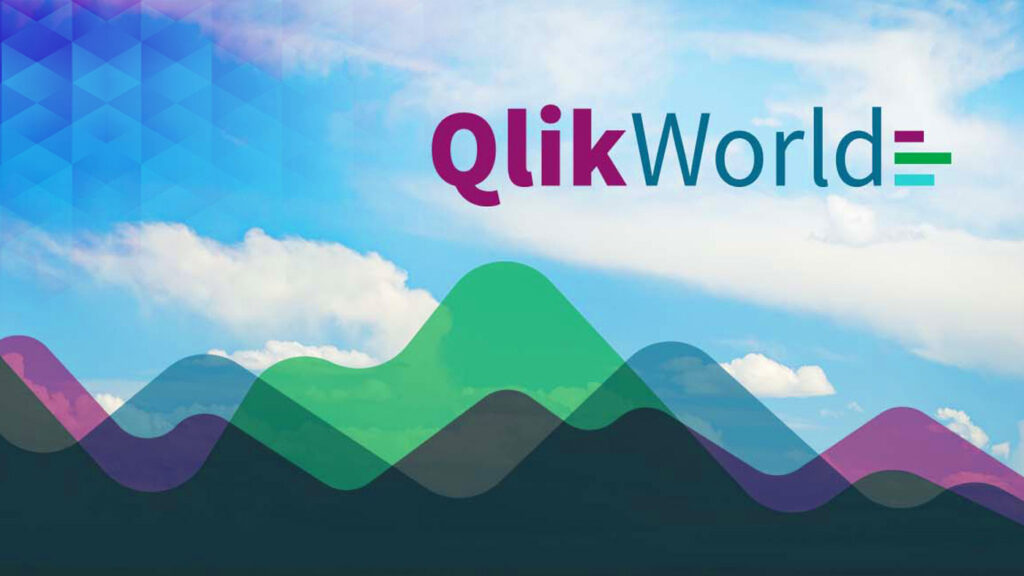 Event, On-Demand Webinar
QlikWorld Virtual is the industry-leading, free global event featuring the biggest names in data. Experience inspiring keynotes, informative breakouts, and innovative technology. Visit the virtual expo. Join from anywhere in the world, anytime you want. Sign up here for the on-demand version!
>> Watch now!