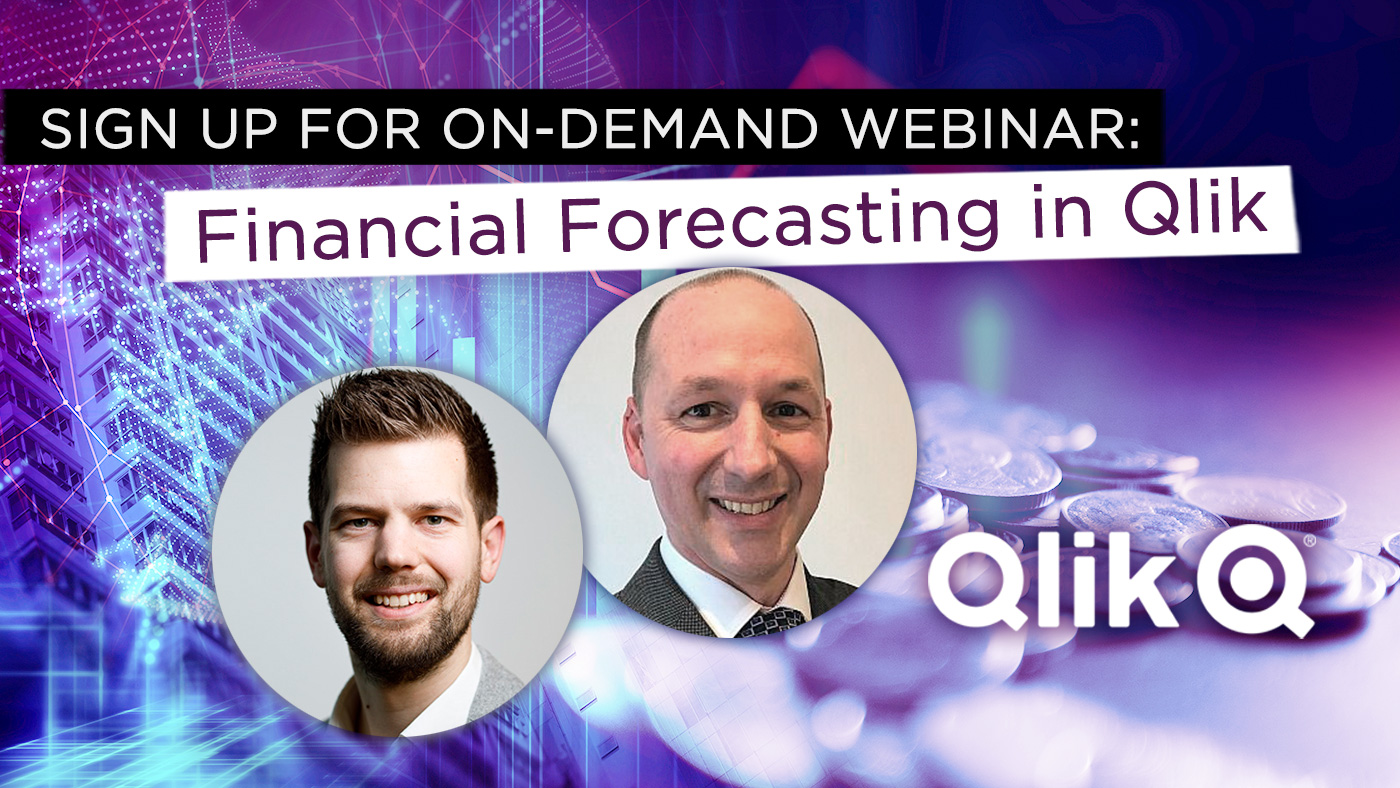 Sharpen up your Financial planning with Forecasting in Qlik
Sign up for our 30 min on-demand webinar on how to use Qlik in the forecasting process to sharpen financial planning and keep control of your business performance.
How likely are we to achieve budget? How can we make sure our costs don't increase by more than 10%? Can we still grow our business with 5 %?
The amount of "What if" questions rise in uncertain times, budgets are revised and costs cut. Financial planning is more crucial than ever, and as part of the finance department, you're the compass of the business. Being able to forecast future scenarios quickly is key to keep control of your business and determine what actions to take. But how can you ensure you get the right information – quick enough? And examine the effects of different scenarios in accurate forecasts?
Join us and Simon Kirby, Strategic Client Advisor at Qlik, to learn how you can sharpen your financial planning from an analytics and BI point of view. Jordy Wegman, BI consultant at Climber, will showcase how Qlik can simplify the financial forecasting process. Sign up for our 30 min webinar and learn how to:
Perform what if-analysis and scenario planning from a finance perspective
Combine budget and P&L to forecast the development of costs and revenue
Comment and collaborate in Qlik Sense to ease the financial planning process
We will wrap up the webinar with an extensive Q&A. Please note that this webinar is held in English.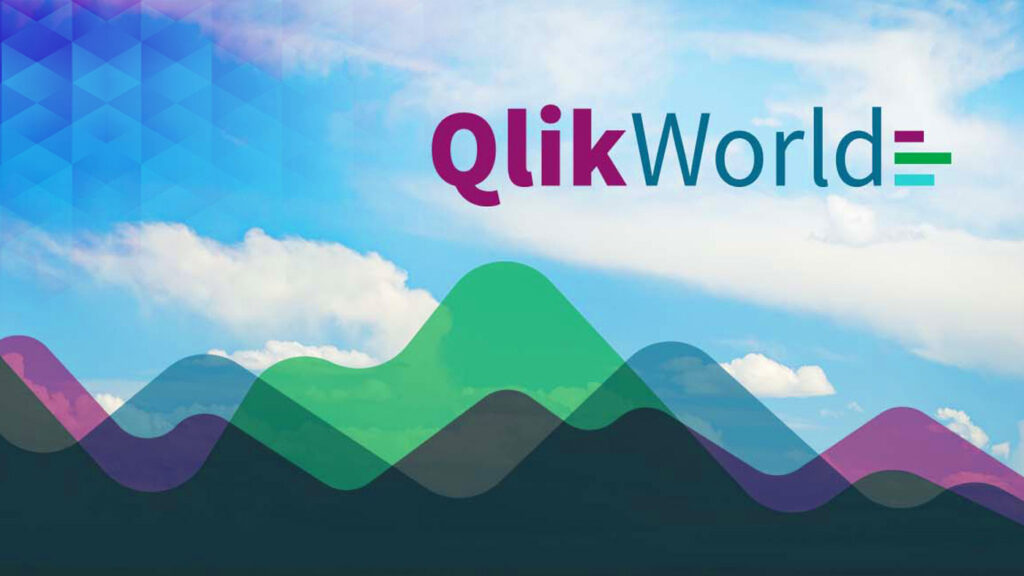 Event, On-Demand Webinar
QlikWorld Virtual is the industry-leading, free global event featuring the biggest names in data. Experience inspiring keynotes, informative breakouts, and innovative technology. Visit the virtual expo. Join from anywhere in the world, anytime you want. Sign up here for the on-demand version!
>> Watch now!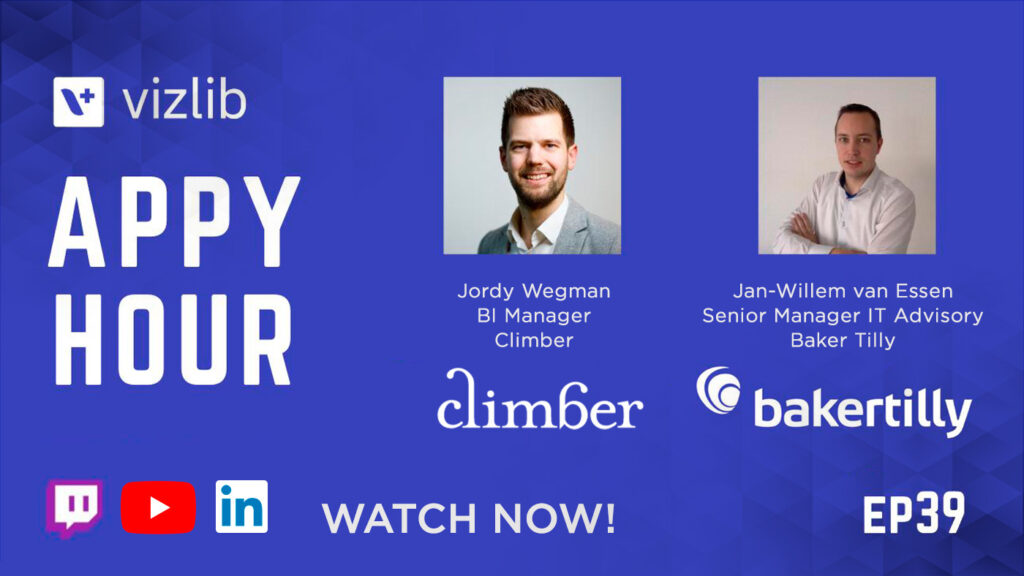 Event, On-Demand Webinar
Hear the accounting and advisory firm Baker Tilly who are using Vizlib's extensions to enhance the standard functionality in Qlik Sense, making their day-to-day life easier while saving time and money for both their internal IT department and their clients. Watch this episode of "Vizlib Appy Hour" to hear how Baker Tilly reduced 90% of their internal support calls!
>> WATCH NOW!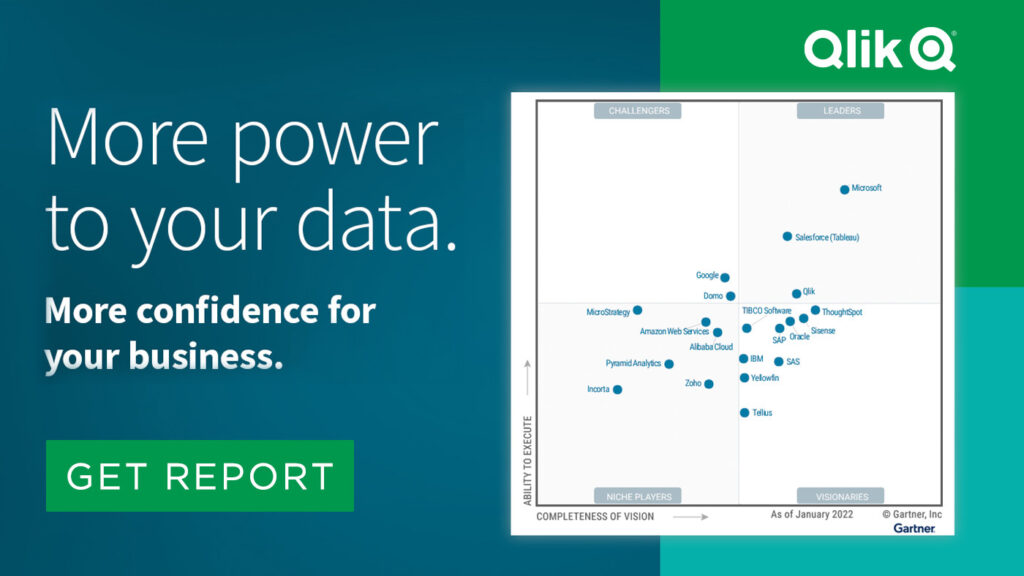 News
Download the Gartner Magic Quadrant 2022 report to easier compare BI tools. Get an overview of the analytics market ― discover what makes Qlik a 12 year consecutive MQ Leader in Analytics and BI platforms.
>> Download the report