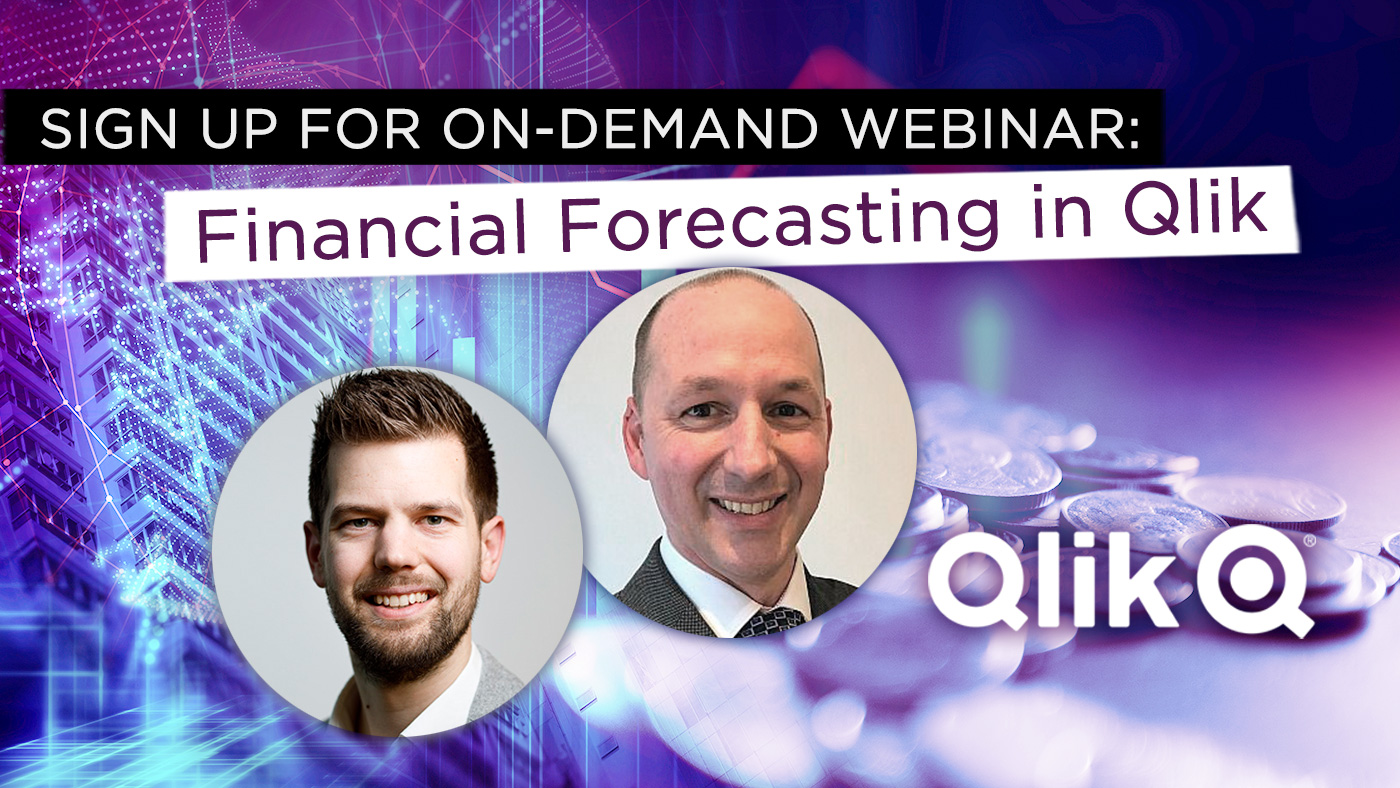 Sharpen up your Financial planning with Forecasting in Qlik
Sign up for our 30 min on-demand webinar on how to use Qlik in the forecasting process to sharpen financial planning and keep control of your business performance.
How likely are we to achieve budget? How can we make sure our costs don't increase by more than 10%? Can we still grow our business with 5 %?
The amount of "What if" questions rise in uncertain times, budgets are revised and costs cut. Financial planning is more crucial than ever, and as part of the finance department, you're the compass of the business. Being able to forecast future scenarios quickly is key to keep control of your business and determine what actions to take. But how can you ensure you get the right information – quick enough? And examine the effects of different scenarios in accurate forecasts?
Join us and Simon Kirby, Strategic Client Advisor at Qlik, to learn how you can sharpen your financial planning from an analytics and BI point of view. Jordy Wegman, BI consultant at Climber, will showcase how Qlik can simplify the financial forecasting process. Sign up for our 30 min webinar and learn how to:
Perform what if-analysis and scenario planning from a finance perspective
Combine budget and P&L to forecast the development of costs and revenue
Comment and collaborate in Qlik Sense to ease the financial planning process
We will wrap up the webinar with an extensive Q&A. Please note that this webinar is held in English.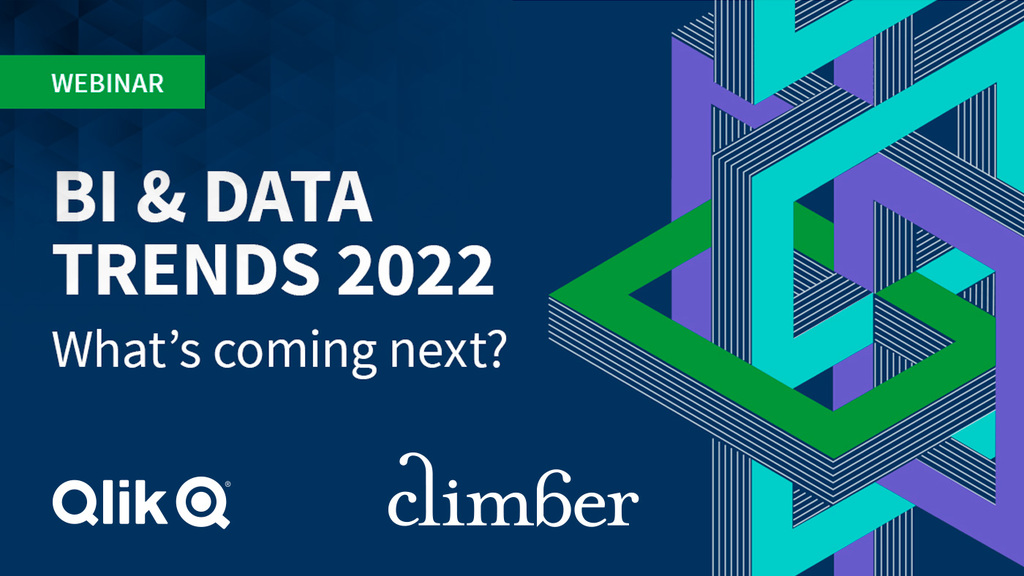 Event, On-Demand Webinar
According to PwC, nearly 4 out of 5 CEOs believe that remote collaboration will last after the pandemic. And Gartner predicts that through 2025, 80% of organizations trying to scale digital business will fail because they don't take a modern approach to data and analytics governance. Get ready for what's coming next! View on-demand.
>> Sign me up!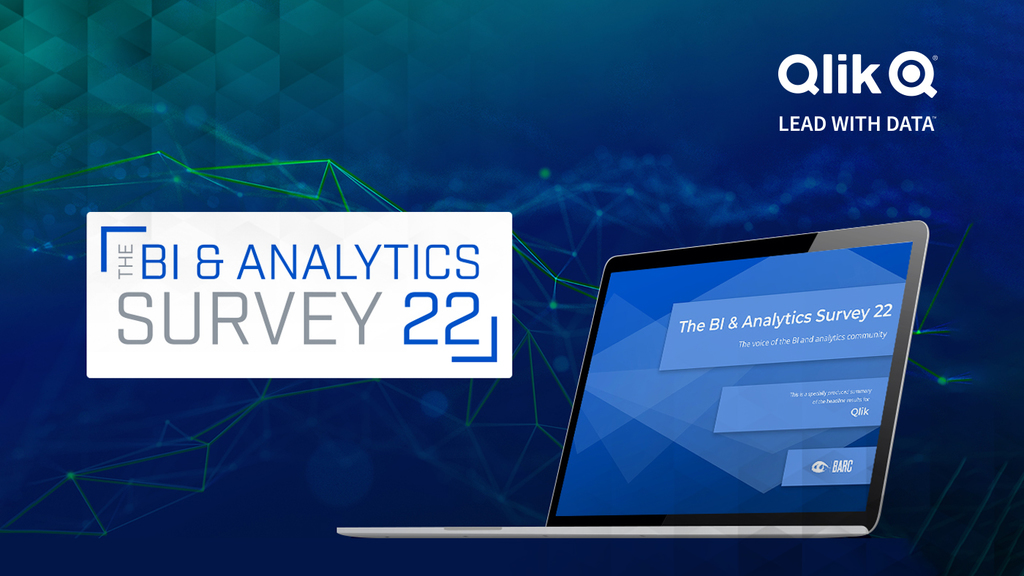 News
BARC's BI & Analytics Survey gives you a good picture of what the users consider to be important in a BI product. In the 2022 edition, Qlik Sense is top ranked in Business Value and six more KPIs, based on the feedback from 2 500 real-world BI users.
>> Learn more and download the report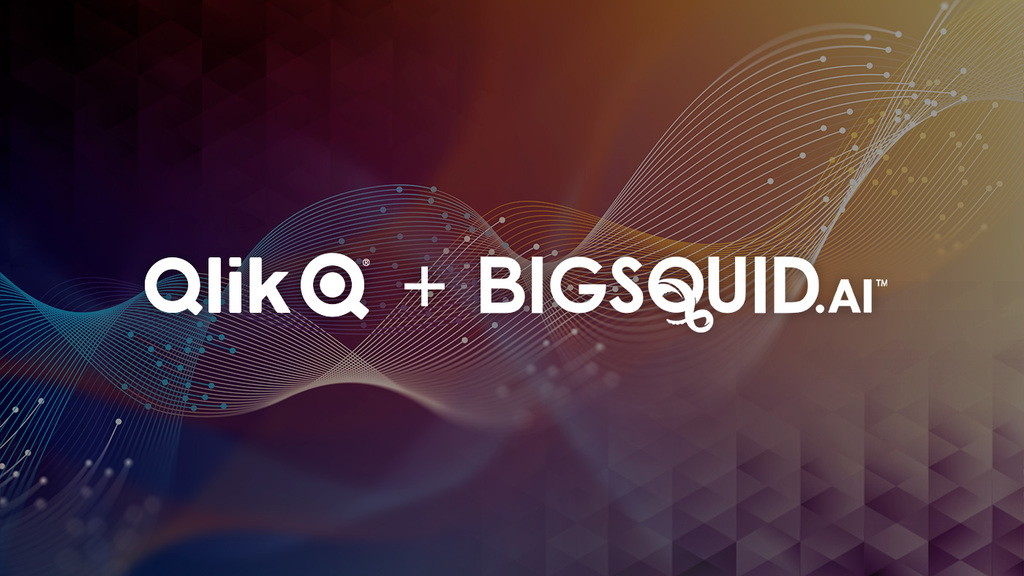 Blog
Qlik has announced the acquisition of Big Squid, a machine learning platform provider offering no-code automated Machine Learning. Read Climber BI Manager Daniel Häggroth's reflections about the acquisition and the future for AI and Predictive Analytics.
>> READ BLOG