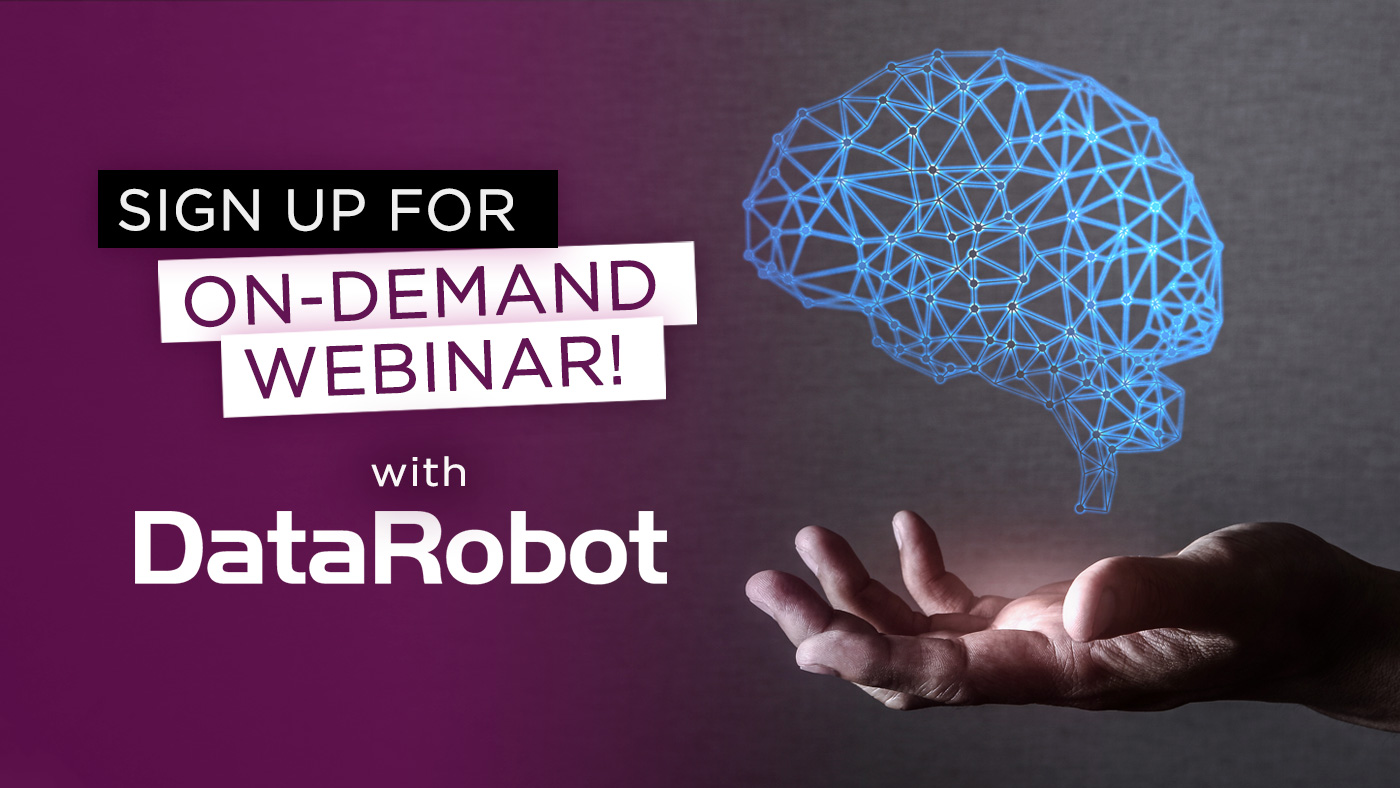 WEBINAR WITH DATAROBOT:
Shift from reactive to proactive decisions with predictive analytics
Sign up for our 45 min on-demand webinar with DataRobot – on how integration with Qlik will enable use of predictive analytics to the full and gain proper business value.
Predicting the future might be much to expect, but what if you could unveil price developments or customer churn? With the help of automated machine learning, you can achieve a more relevant predictive analysis based on the historic business data that you already have. In this webinar, we will cover how by combining Qlik and DataRobot you can accelerate insights and empower the users towards more proactive decisions.
It's known that predictive models have little value unless they are explained and operationalised for use within your business. Regardless if you're a BI Professional, a Business Analyst or a Data Scientist, join us for 45 well-spent minutes where we'll delve into these challenges and, with customer churn as an example, show how to:
Quickly and easily deploy predictive AI models in DataRobot.
Visualize the results and share your insights with others in your organisation by using Qlik.
Perform predictive analytics based on your business data in Qlik, and combine it to boost proper business value.
We will wrap up the webinar with an extensive Q&A. Please note that this webinar is held in English.

Sign up here for our on-demand webinar!
Climber & DataRobot Webinar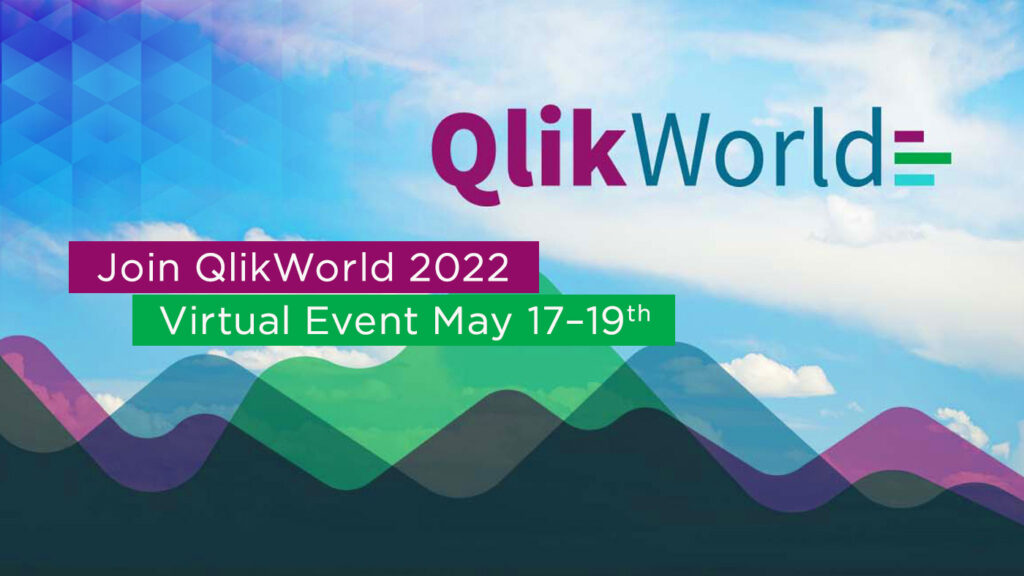 Event
QlikWorld Virtual is the industry-leading, free global event featuring the biggest names in data. Join us 17-19th May for three days of inspiring keynotes, informative breakouts, and innovative technology combined with virtual networking opportunities. Register for your seat today!
>> Sign me up!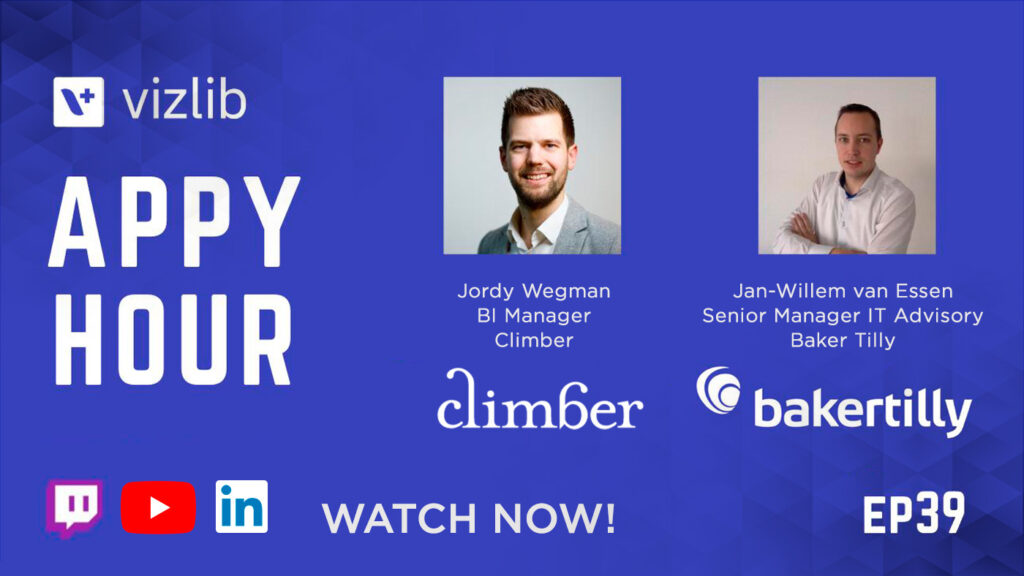 Event, On-Demand Webinar
Hear the accounting and advisory firm Baker Tilly who are using Vizlib's extensions to enhance the standard functionality in Qlik Sense, making their day-to-day life easier while saving time and money for both their internal IT department and their clients. Watch this episode of "Vizlib Appy Hour" to hear how Baker Tilly reduced 90% of their internal support calls!
>> WATCH NOW!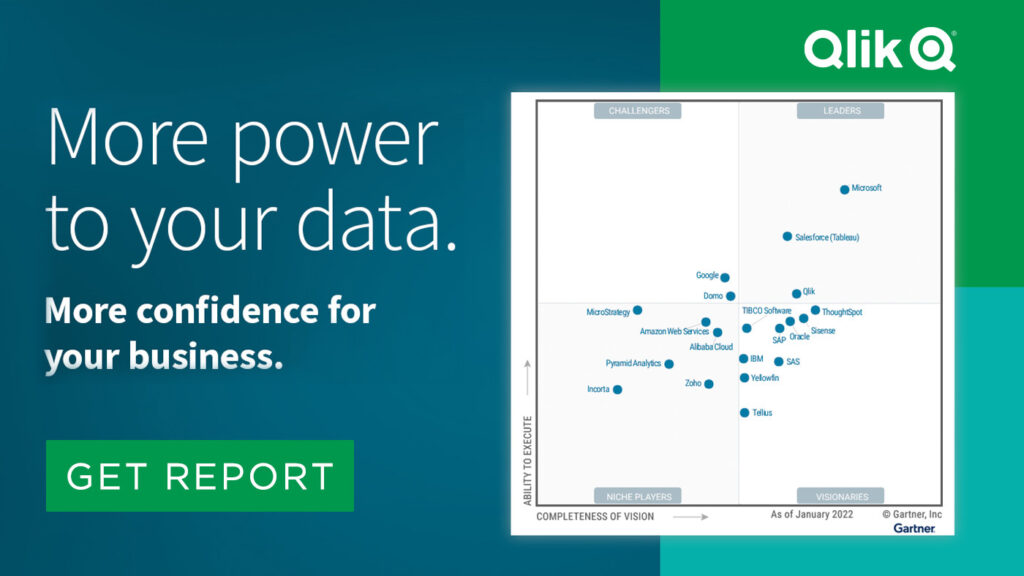 News
Download the Gartner Magic Quadrant 2022 report to easier compare BI tools. Get an overview of the analytics market ― discover what makes Qlik a 12 year consecutive MQ Leader in Analytics and BI platforms.
>> Download the report