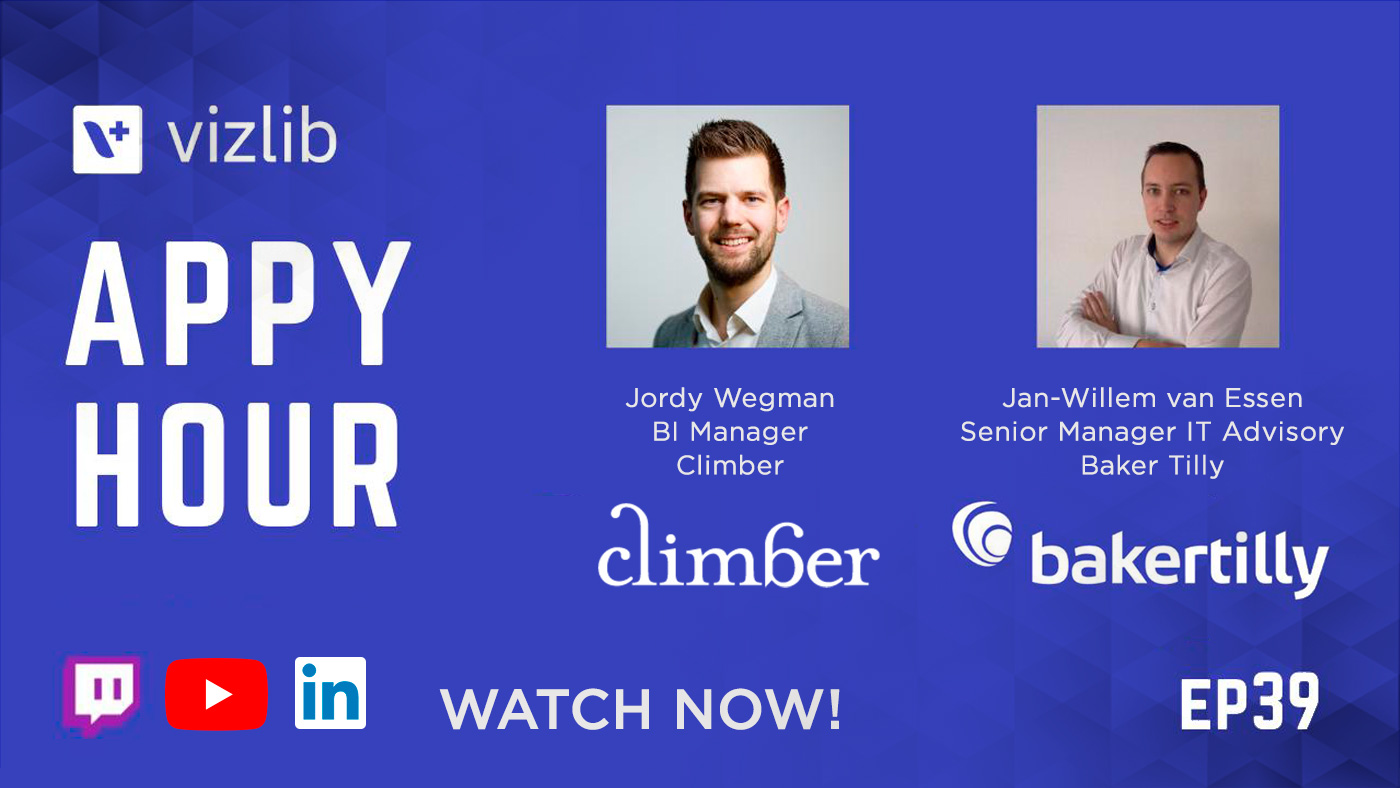 LINKEDIN EVENT
Boost your Qlik Sense solution – Vizlib Appy Hour with Baker Tilly
ON-DEMAND
In this episode of Vizlib Appy Hour we were invited in the spotlight with our customer Baker Tilly. Hear how Vizlib adds value to Baker Tilly's Qlik Sense environment through the Self-Service and Library extensions, making their day-to-day life easier. Join the Vizlib Solutions Team and the guests for Appy Hour, weekly behind-the-scenes sessions on how to use Vizlib products to create fun, gorgeous, and useful Qlik Sense apps.
Improve your BI and analytics environment
Hear from the accounting and advisory firm Baker Tilly who are using Vizlib's extensions to enhance the standard functionality in Qlik Sense. Learn about the challenges they've faced and how they've solved them with the Self-Service and Library extensions, while saving time and money for both their internal IT department and their clients. We're also showcasing the functionality they're using in demos between the discussions.
"Since we started using Vizlib extensions in our Qlik Sense environment, the number of internal support calls has decreased by 90%. We can now build visualisations from the same set of data once created and focus on helping our customers get the right insights."
Jan-Willem van Essen, Senior Manager IT Advisory, Baker Tilly
Presented by:
Jordy Wegman, BI Manager, Climber
Jan-Willem van Essen, Senior Manager IT Advisory, Baker Tilly
Joe Warbington, Senior VP, Industry Solutions, Vizlib
Boost your Qlik Sense solution with us – watch the recording at a time that suits you!

Contact us if you have any questions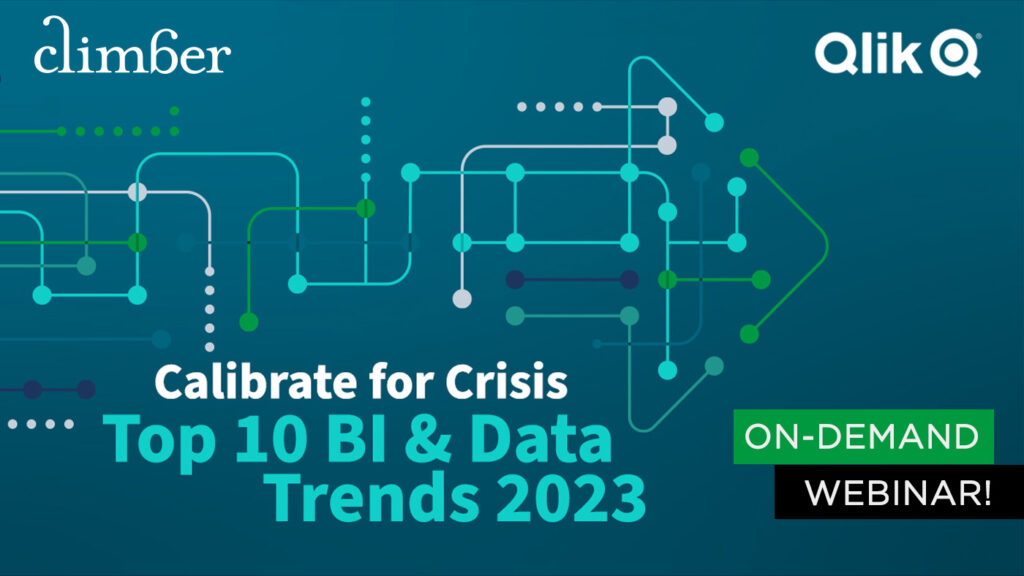 On-Demand Webinar
Calibrate for Crisis – View this on-demand Qlik webinar, with Dan Sommer! He discloses the top 10 BI & Data trends that will impact organizations over the coming year and what you need to know to stay ahead.
>> To the webinar!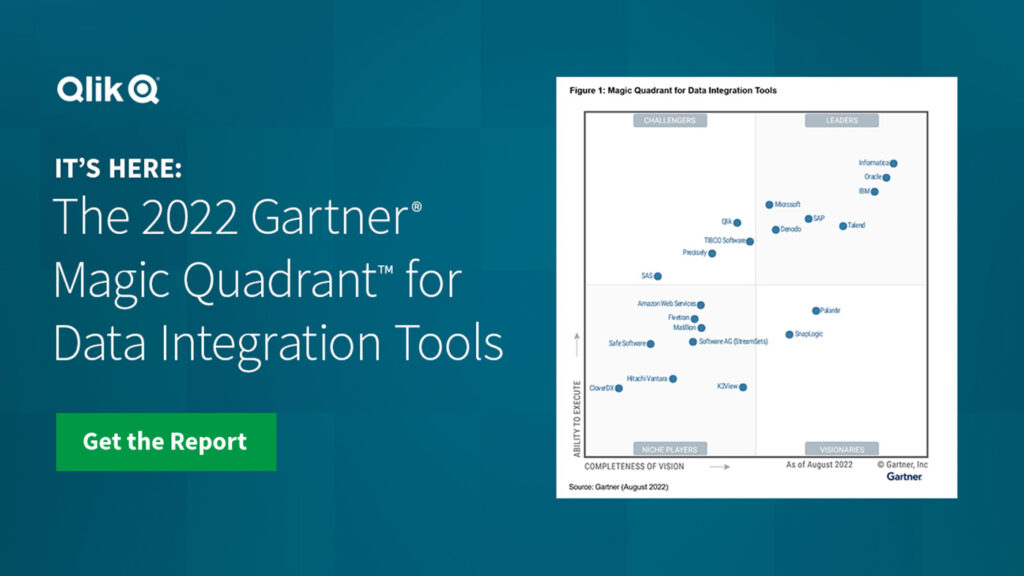 News
Looking for a Data Integration Solution? With the ever-changing cloud and technology landscape, it can be challenging to find the right data solution. Read the 2022 Gartner MQ report for Data Integration Tools for a quick view of the landscape and see why Qlik has been recognised for the seventh year in a row. Get your copy here!
>> Download the report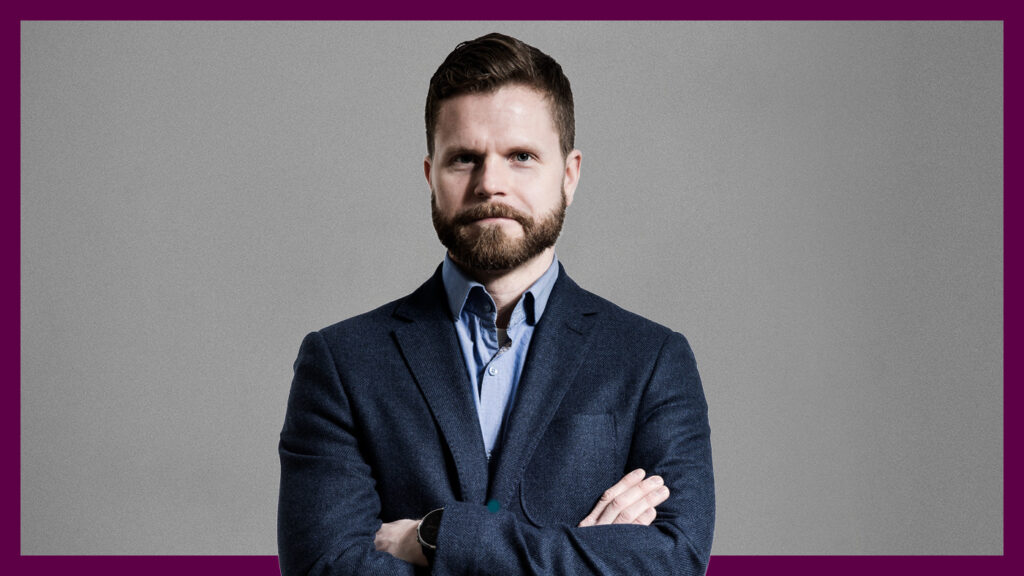 News
As of July 1st, Jussi Saarinen will take over the role as Managing Director of Climber Finland. Jussi joined the Climber team in 2015, and has taken care of our customers and led BI projects in his role as BI Manager. We are delighted that Jussi has chosen to take on this challenge, and convinced that he will take our great Climber Finland team further in an excellent way.
>> Read more