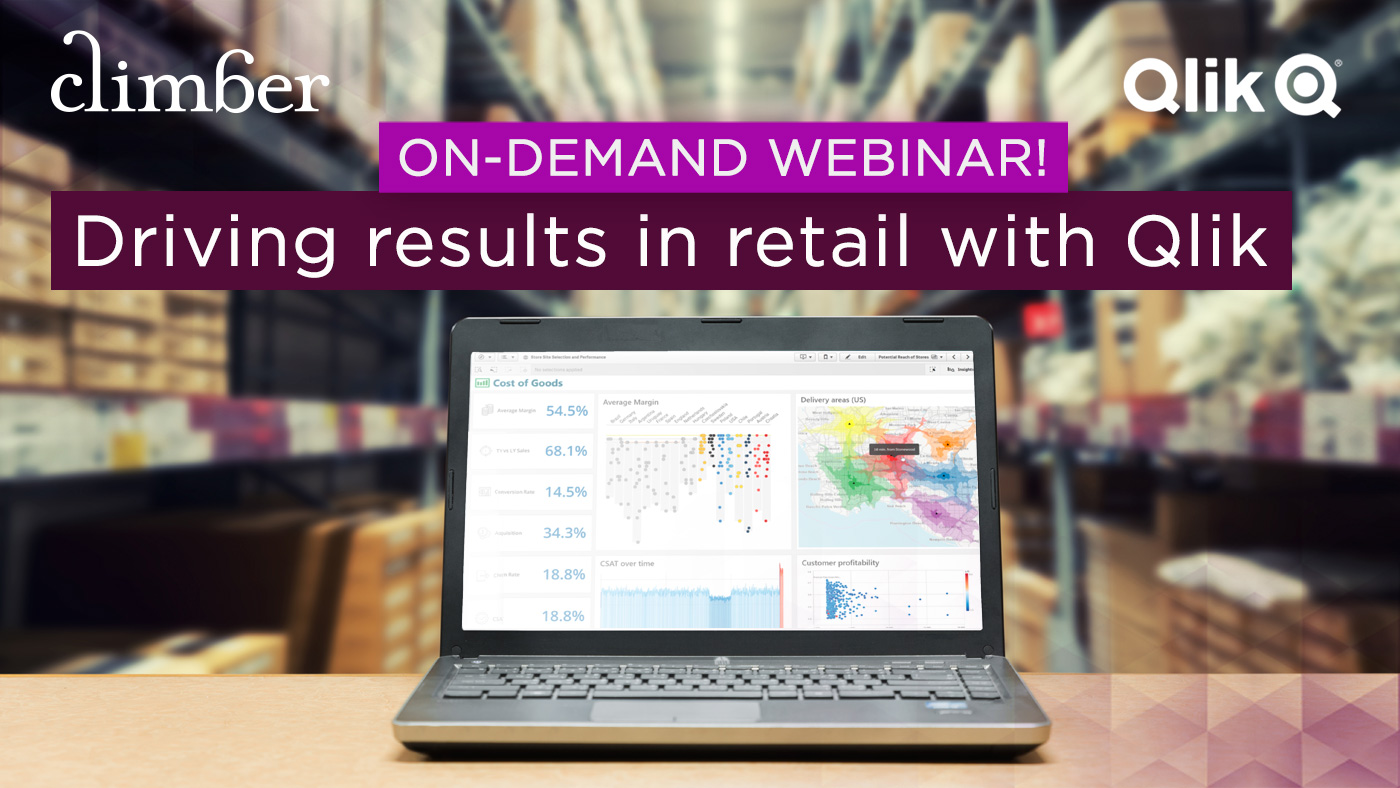 ON-DEMAND WEBINAR:
Drive results in retail with Qlik
In recent times you can't fail to notice that retail is a fast moving and rapidly changing environment to work in. This year alone, there have been numerous reports of empty shelves in supermarkets and goods being delayed at borders. Whether Brexit, the cost-of-living crisis or the war in Ukraine is to blame, people working within retail must deal with the consequences every day.
Learn how Qlik driving results in retail!
Sign-up to our 'Driving results in retail' on-demand webinar to learn how Qlik is delivering insights that are informing decision-making and helping to keep stock on the shelves. You'll from UK Managing Director, James Sharp and our Netherlands Managing Director, Stef Comello who are joined by:
Gareth Wilson – Our Senior Consultant who has spent time working within a major UK high street retail brand and Qlik.
Scott Wilkinson – Partner Enablement Manager at Qlik
Maurice Spruijt – Head of BI at Asics
Ronan Berendsen​ – Automation & Data Specialist​ at De Monnik Dranken
View the webinar at a time that suits you!

W
e can help you use Qlik to drive your own results
Talk to us about how to best use Qlik to achieve your own business goals. We have helped hundreds of clients to transform their analytics and help them make better-informed decisions. Get in touch to find out more.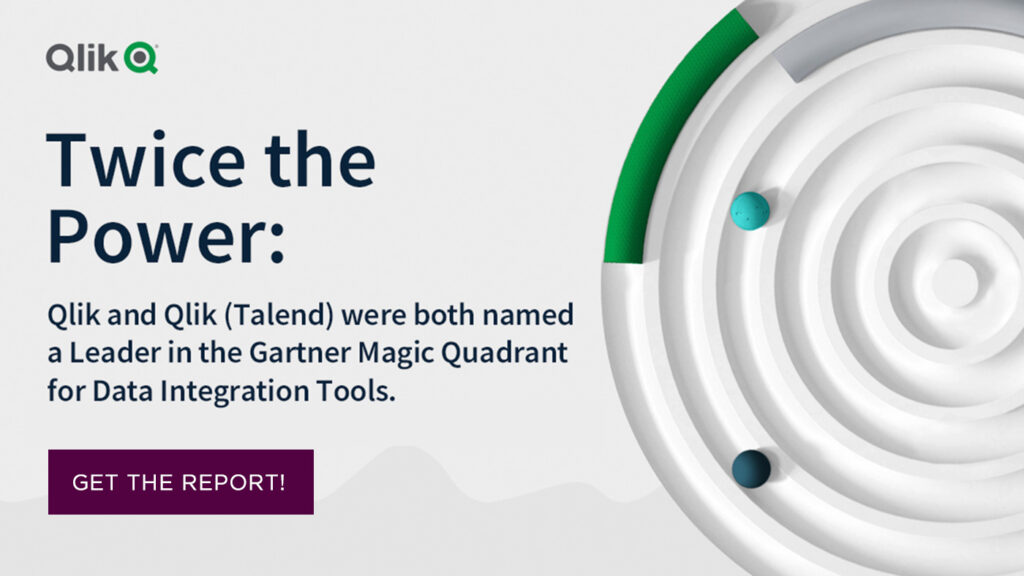 News
Looking for a Data Integration solution? With the ever-changing cloud and technology landscape, it can be challenging to find the right data solution for your needs. Read the 2023 Gartner Magic Quadrant report for Data Integration Tools for a quick view of the landscape and see why both Qlik and Talend have been named Leaders.
>> Get the report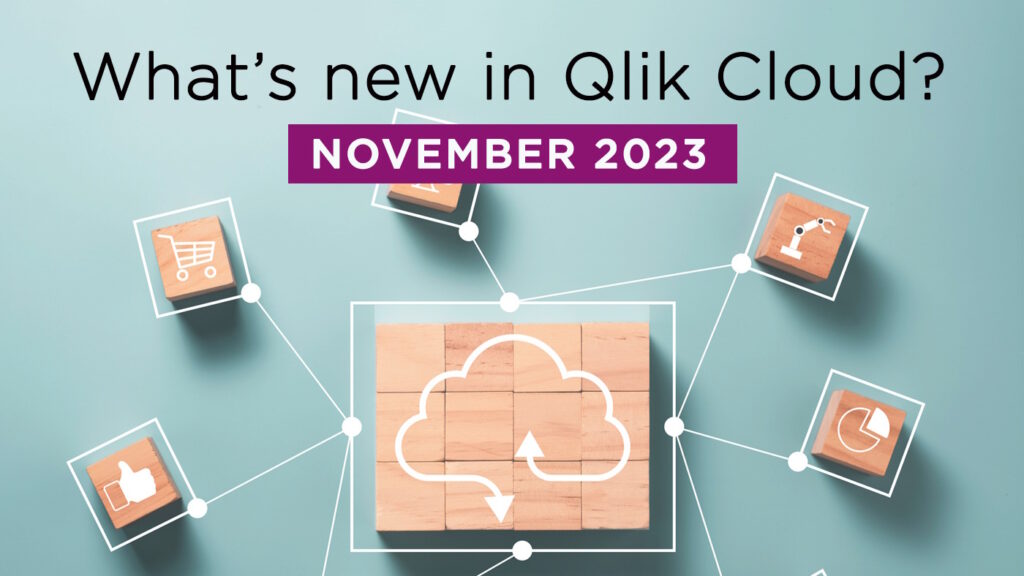 Blog
Here we give you the latest and greatest in new features added to the Qlik Cloud platform. It's now easier than ever to migrate your Qlik Sense apps to Qlik Cloud and to navigate between the Qlik and Talend Clouds if you are an existing Talend customer. Learn more in the blog!
>> Read more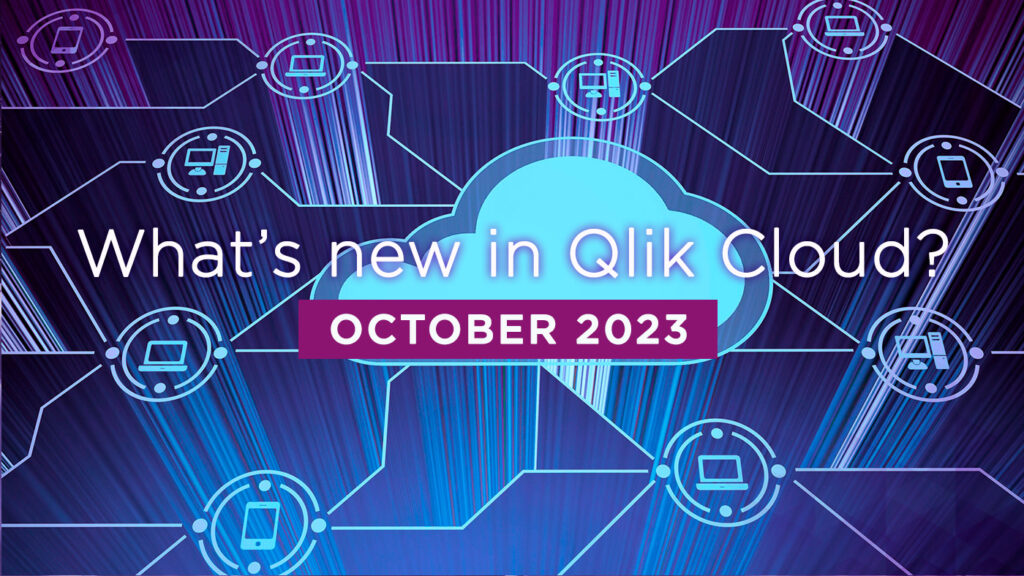 Blog
In this blog, Roger Gray and Mark James deep dive into Qlik's integration with AI technology that can help with the creation of Qlik application expressions and extend data interpretation. Read more about the latest updates added in Qlik Cloud in October.
>> Read more