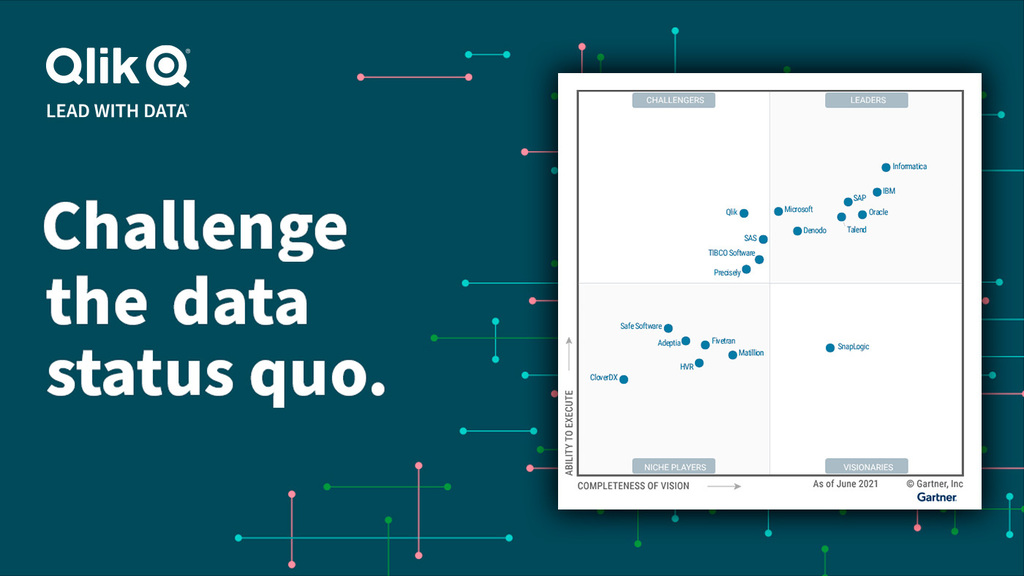 News
Looking for a Data Integration Solution? Read the 2021 Gartner MQ report for Data Integration Tools, see why Qlik was named. Get your copy here!
>> Download the report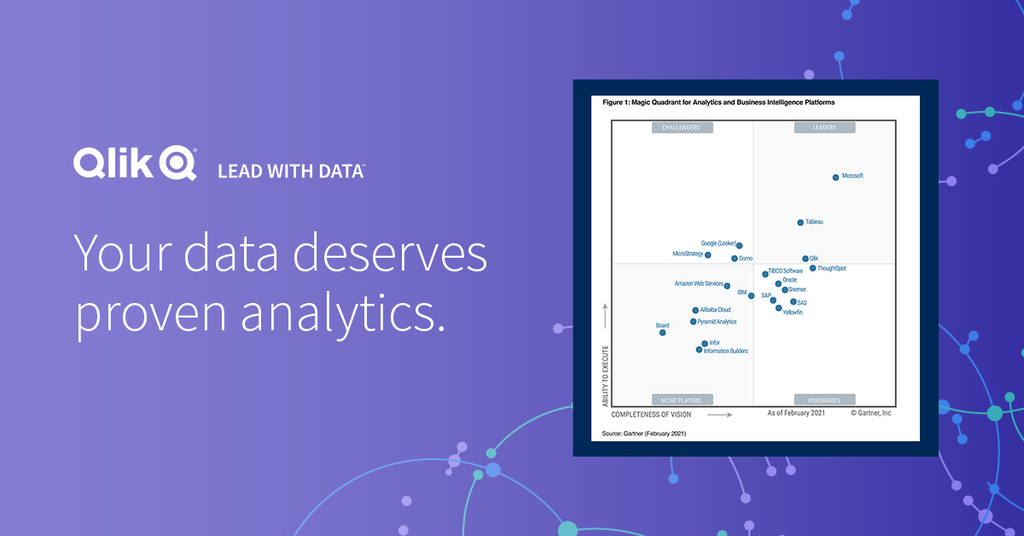 News
Download the Gartner Magic Quadrant 2021 report to easier compare BI tools. Get an overview of the analytics market ― discover what makes Qlik a 11 year consecutive MQ Leader in Analytics and BI platforms.
>> Download the report