Qonnections 2018
The highlights from Qlik's annual convention Qonnections 2018 in Orlando, Florida brought to you by Climber.
What is the Qlik Cognitive Engine?
– Elif Tutuk, Research Director
The Qlik Cognitive Engine was the most exciting release at Qonnections. We got a chat with Elif Tutuk, Research Director at Qlik, who told us what their new AI framework can do and will be able to do. Apparently, the beast is getting smarter by learning from users… Watch the exciting 2-minute video now!
Qonnections Summary with Qlik's CTO Mike Potter
You've probably heard about the Qlik Core and Multi-cloud – the two new buzzwords released at Qonnections 2018. Here, Mike Potter, Qlik's new CTO summarizes their innovation agenda and explain what the core is and what their new multi-cloud strategy enables. Check out this 2-minute technical summary from Qonnections 2018.
3 data analytic advice from Freakonomics
Ideas and data are the future of business according to the Freakonomics authors Stephen J. Dubner and Steven D. Levitt. But how shall you approach the data to get those new ideas? At Qonnections the best-selling duo gave us three pieces of analytic advice for how to make sure that you ask the right questions.
How to succeed with data literacy
Do you speak data literacy – the international language of data? Dan Sommer and Olof Malmström will teach you in this 2-minute video from Qonnections! They will explain what it means and to whom, why the CDO is so important and how you can accelerate self-service to increase data literacy.
Three super exciting things from Qonnections Day 1
Jan Sipek and Michael Nordström summarise the three main takeaways from the first day of Qonnections 2018. Learn about the Multi-Cloud strategy, the simplified license model and how self-service will be enhanced by the Cognitive Engine. Get all the super exciting news in this 2 min report!
Preview Interview
with Qlik's CEO Mike Capone
In this 2 minute video Mike Capone, new CEO @Qlik, shares his views on Qlik's competitive advantage and the strengths of the analytics platform. He also explains the previous changes in Qlik's go-to-market strategy and what we can expect from this year's Qonnections. Watch the 2 min interview below!
Don't wanna miss a thing?
Subscribe to the Climber Report on Youtube to get all the latest updates from Qonnections 2018.
Want to know more? Contact us!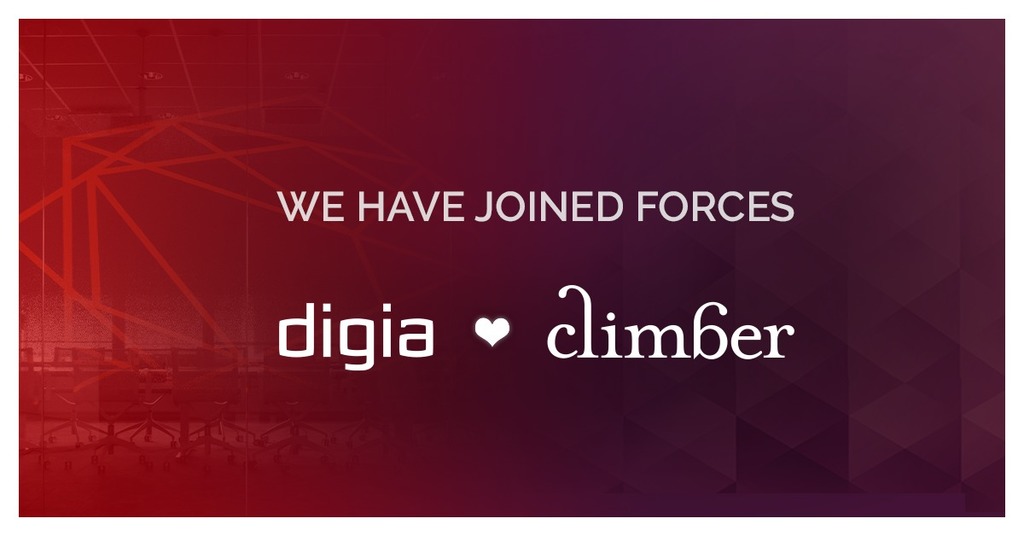 News
December 15th, 2020: We're excited to announce that Climber is joining forces with the Finnish Data Utilisation Powerhouse Digia Plc in a deal that closes on January 7. The transaction is a growth enabler, adding the capabilities needed to speed up the journey towards cloud-based BI. Climber will continue to operate as a subsidiary under the same brand.
>> Learn more about the merge here!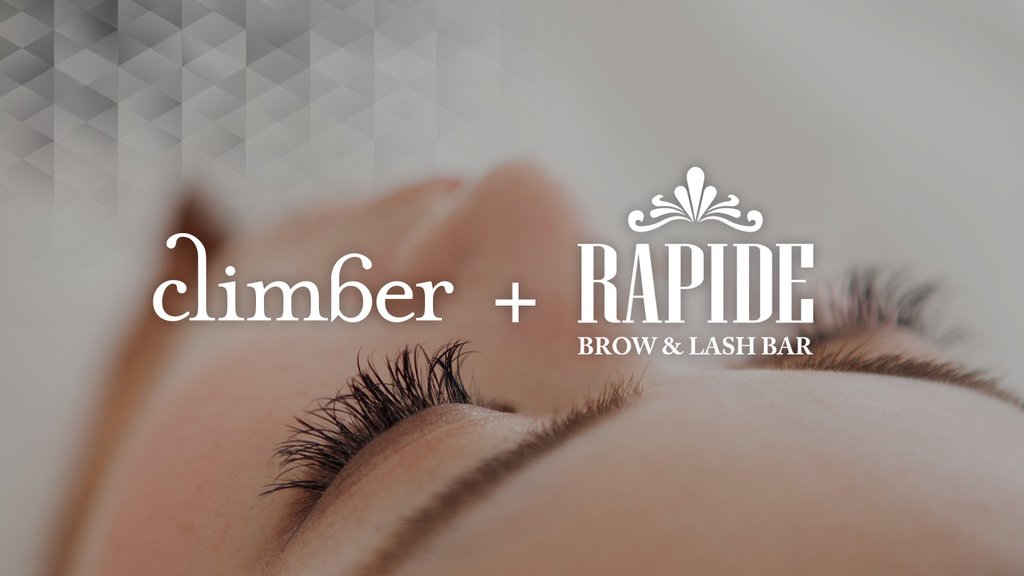 News
Qlik today announced Rapide Brow & Lash Bar, one of Sweden's leading retail beauty brand stores, uses Qlik Sense to effectively manage supply chain and staffing requirements for increased product and service delivery to customers across their 18 stores in Sweden.
>> Find out more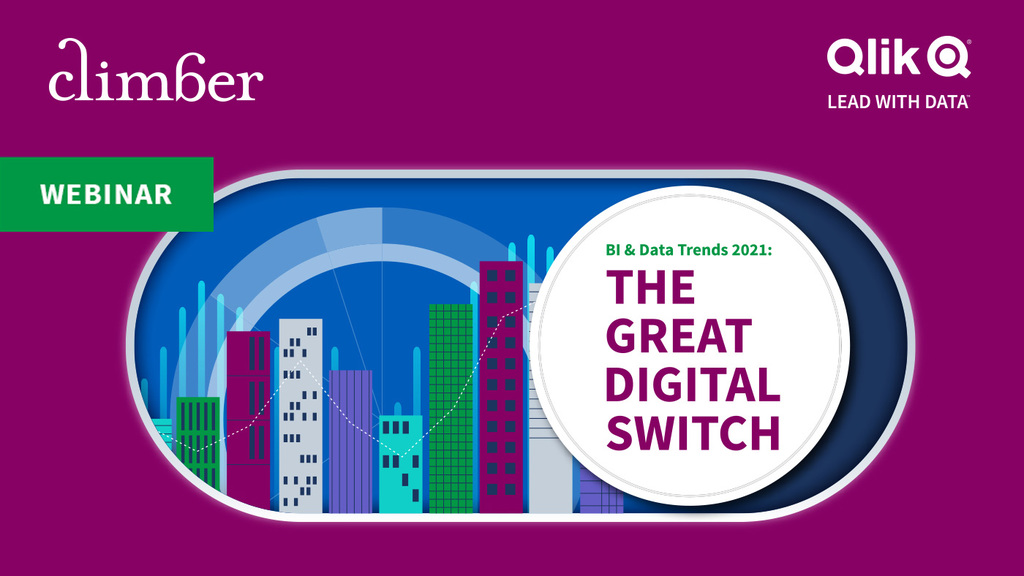 On-Demand Webinar
By gaining flexibility, agility and awareness, your business can better respond to a more disruptive world. Using data and analytics to uncover more of the unseen ― lets you act early enough to make an impact. Get ready for what's coming next. View on-demand.
>> Sign me up!