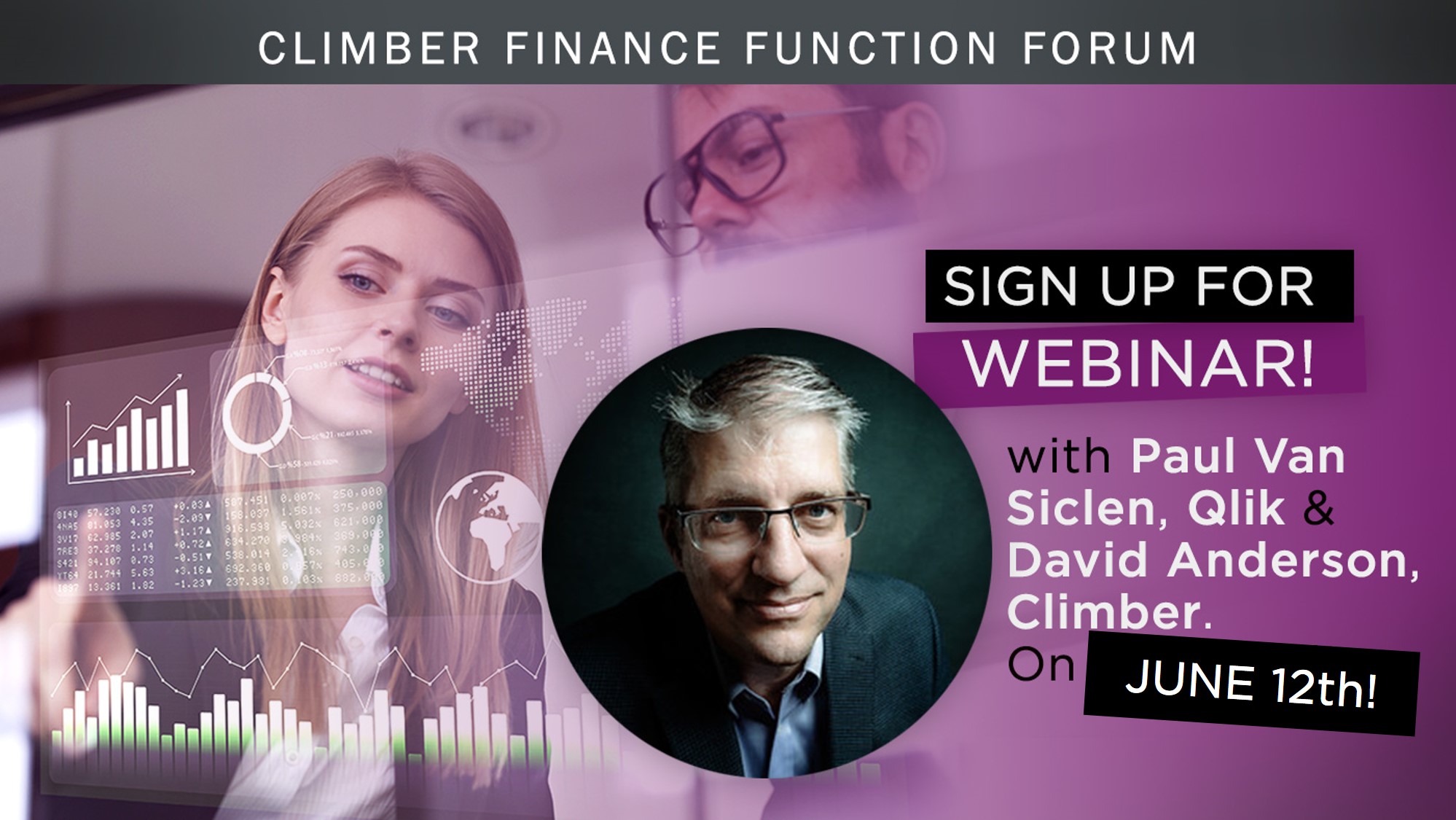 WEBINAR:
How to handle the evolution of the finance department
Time to get a 360° on your finances? Sign up today for our 45-minute webinar with Paul van Siclen, Global Director of Industry Solutions – Financial Services at Qlik and David Anderson, MD at Climber UK.
As a CFO, Financial Controller or Accountant, your role and the role of your department has evolved from being scorekeepers to strategic advisors. Today, the finance department is the compass of the business. Unfortunately, many of the ERP systems used today are not keeping up with the changes and don't support the process.
Welcome to our 45 min webinar with Paul van Siclen, Qliks Global Director of Industry Solutions – Financial Services, on how to handle the changing demands on the finance department. He will discuss how the finance function has evolved and how to tackle the time-consuming pains in traditional reporting when your ERP tools are static.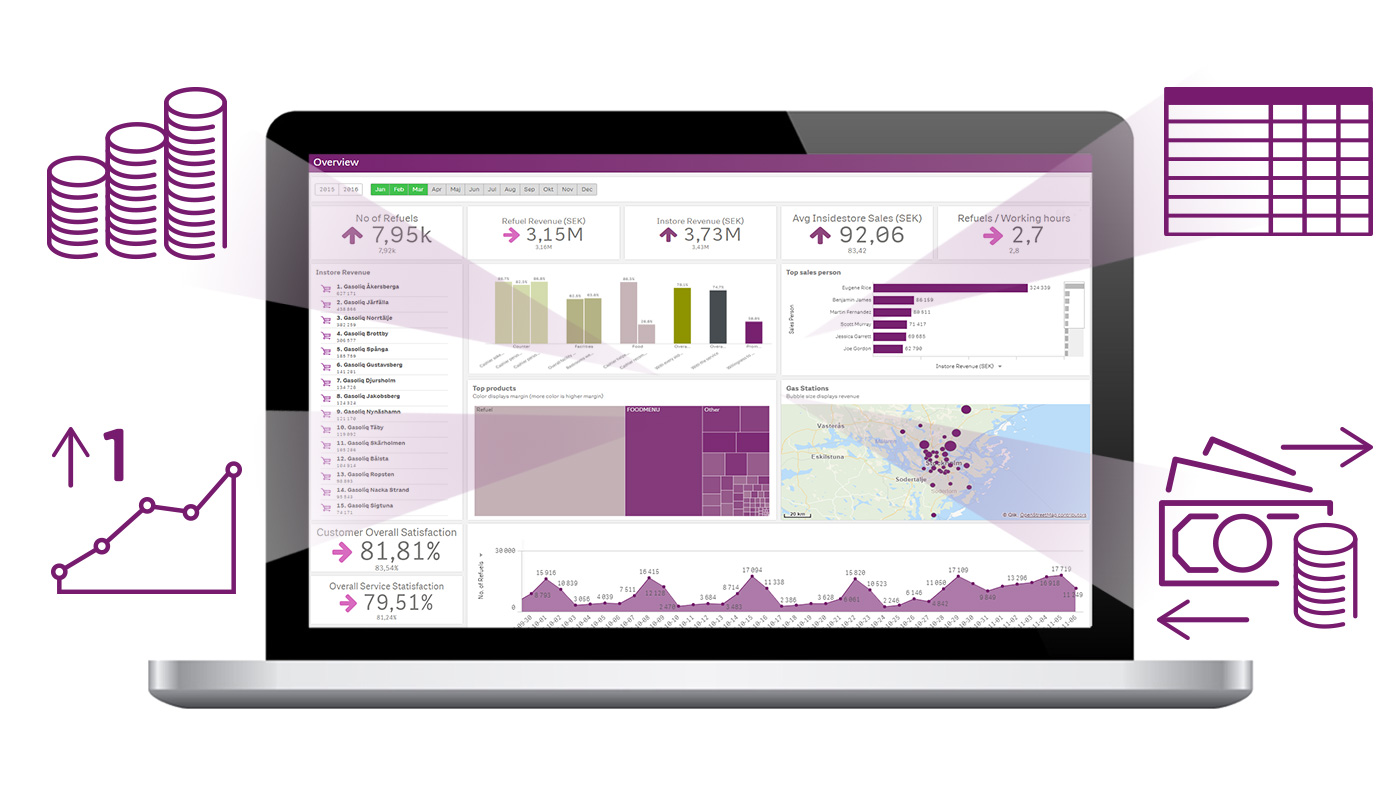 David Anderson, former CFO and now Managing Director at Climber, will show the solution to your financial reporting challenges. Giving you deeper insight into your data, greater confidence in your decisions and a 360° overview of your finances using Qlik. He will demo how you and your finance team – without the involvement of the IT department – will be able to:
Get all your key metrics in one place, combining reporting and analysis
Consolidate reports across different offices, with different currencies and different systems.
Drill down to details with one click.
Combine P&L, balance sheet and cash flow report in one solution and add live comments.
Get an overview using dashboards that graphically highlight key metrics and trends.
Please note that the webinar is in English.
Sign up here to guarantee your spot!
Please note that the webinar is in English.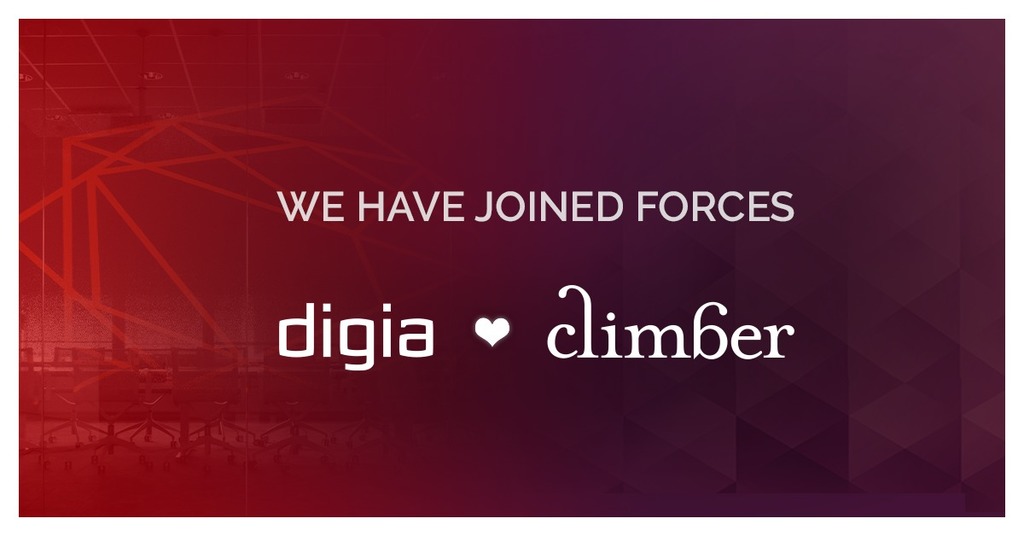 News
December 15th, 2020: We're excited to announce that Climber is joining forces with the Finnish Data Utilisation Powerhouse Digia Plc in a deal that closes on January 7. The transaction is a growth enabler, adding the capabilities needed to speed up the journey towards cloud-based BI. Climber will continue to operate as a subsidiary under the same brand.
>> Learn more about the merge here!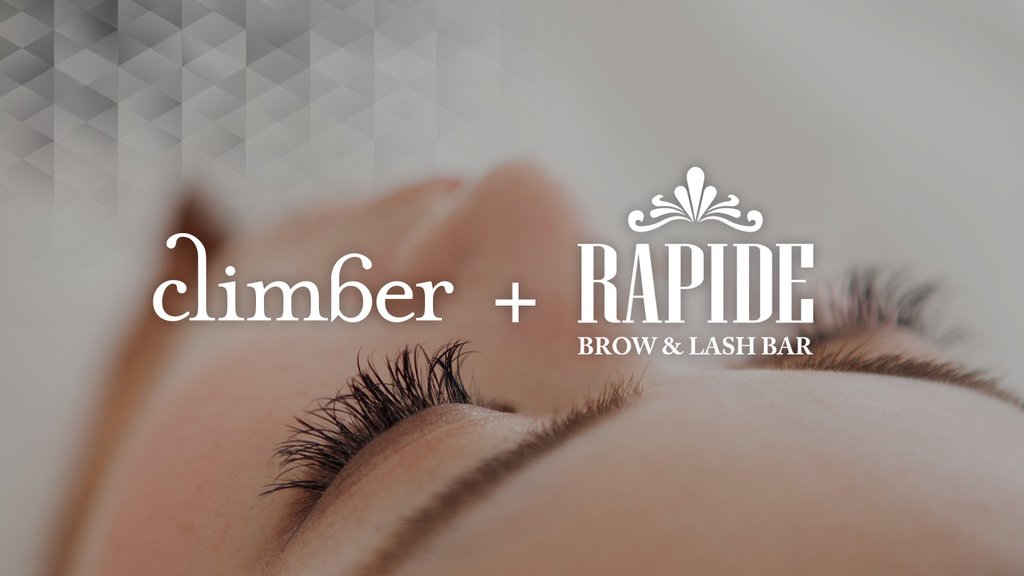 News
Qlik today announced Rapide Brow & Lash Bar, one of Sweden's leading retail beauty brand stores, uses Qlik Sense to effectively manage supply chain and staffing requirements for increased product and service delivery to customers across their 18 stores in Sweden.
>> Find out more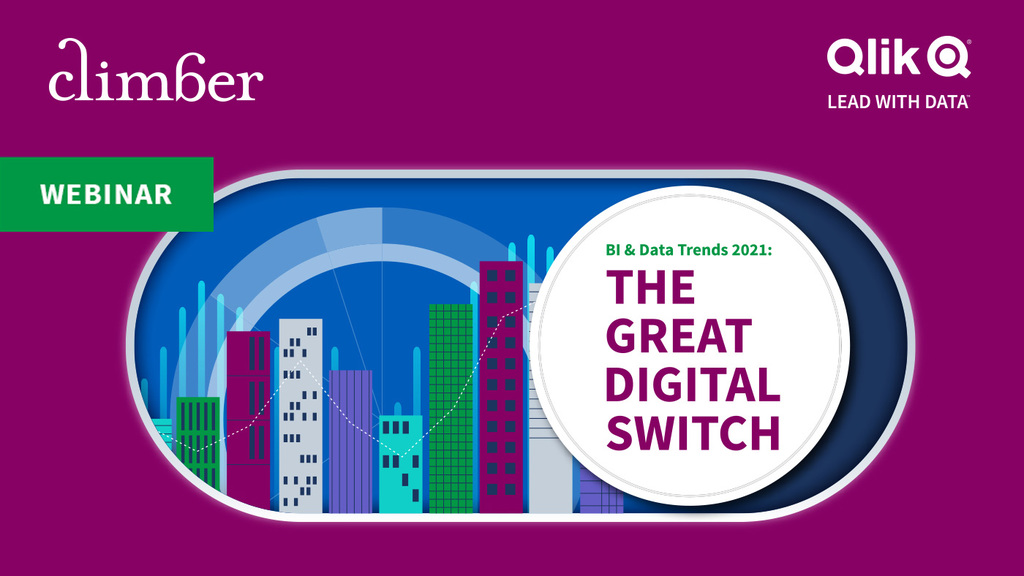 On-Demand Webinar
By gaining flexibility, agility and awareness, your business can better respond to a more disruptive world. Using data and analytics to uncover more of the unseen ― lets you act early enough to make an impact. Get ready for what's coming next. View on-demand.
>> Sign me up!