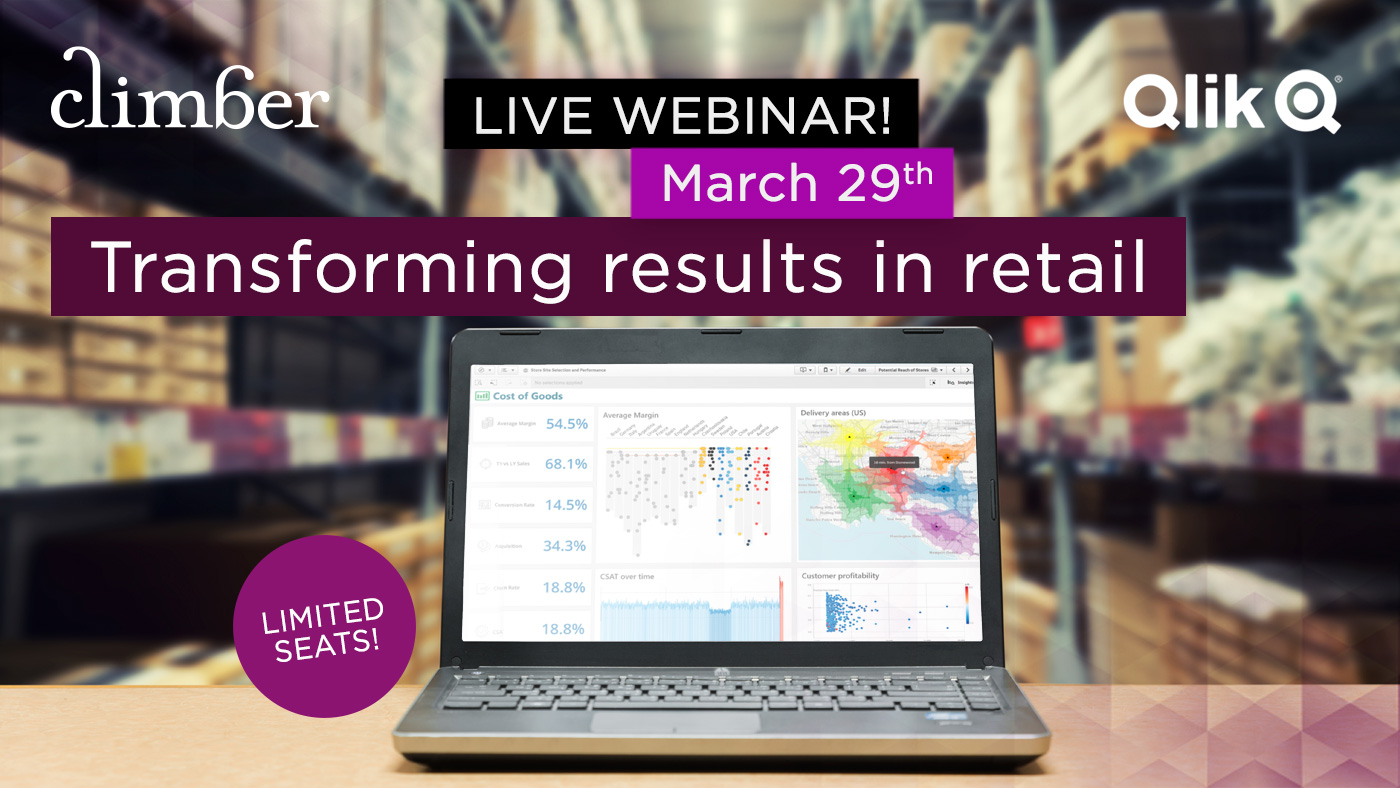 Wednesday 29th March 2023 – 2pm (GMT)
Upcoming Webinar:
Retail spotlight – sharing client successes with you!
– See how others are supercharging their results with Qlik –
There's always something to learn in Qlik! Join our webinar and spark some fresh ideas! In our latest webinar we'll be taking a closer look at how Qlik is being used in the fast-paced world of retail. We can all relate to being a consumer, so whether you work in retail or not, you're bound to learn something new about how Qlik's Associative Engine and Auto ML can transform operations and inform decisions.
James Sharp, UK Managing Director and Stef Comello, Netherlands Managing Director will be joined by Senior Consultant, Gareth Wilson, who has spent time working within a major UK high street retail brand and Qlik.
Hear first-hand how major retailers are using Qlik
Explore a demo and see Qlik in action in a different space
Put your burning questions to our experts
Spaces are limited so register today, so you don't miss out!

Customer success stories
Climber has helped many retail clients drive results through Qlik. Read our customer success stories to learn more.
"Climber BI's Qlik Sense dashboards enabled fact based decisions at Asics"
"Empowering Scope Eyecare Self-Service BI with Qlik Sense"
"Rapide styles eyelashes of the future with data through Qlik"
"Now Saltå Kvarn's business decision is in step with the times"

See you on the 29th March!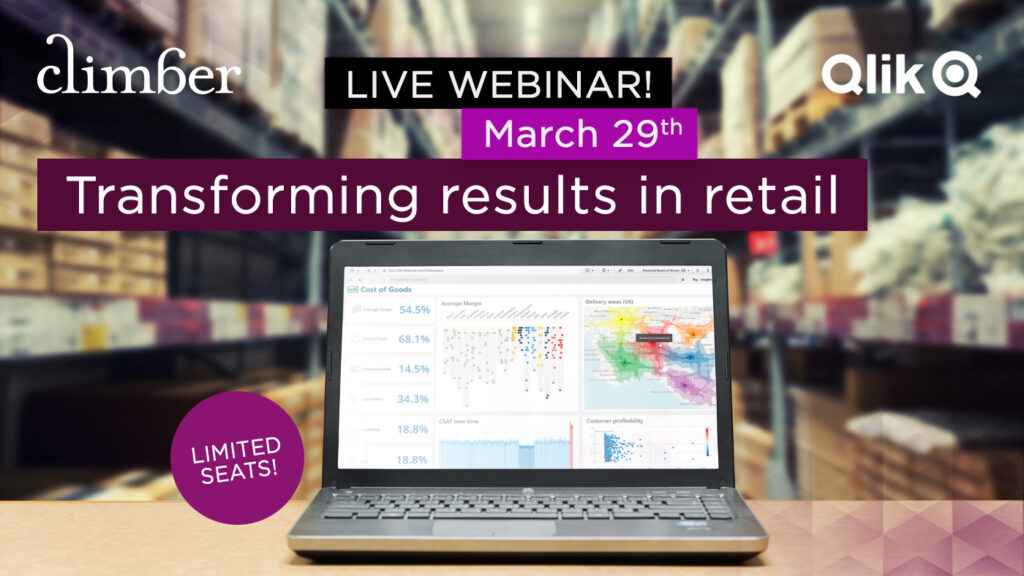 Event
With empty shelves and supply chains issues, the importance of real-time data in retail cannot be underestimated. In our upcoming webinar we'll be discussing how retailers can use Qlik, its Associative Engine and AutoML to gather insights and drive results.
>> Sign me up!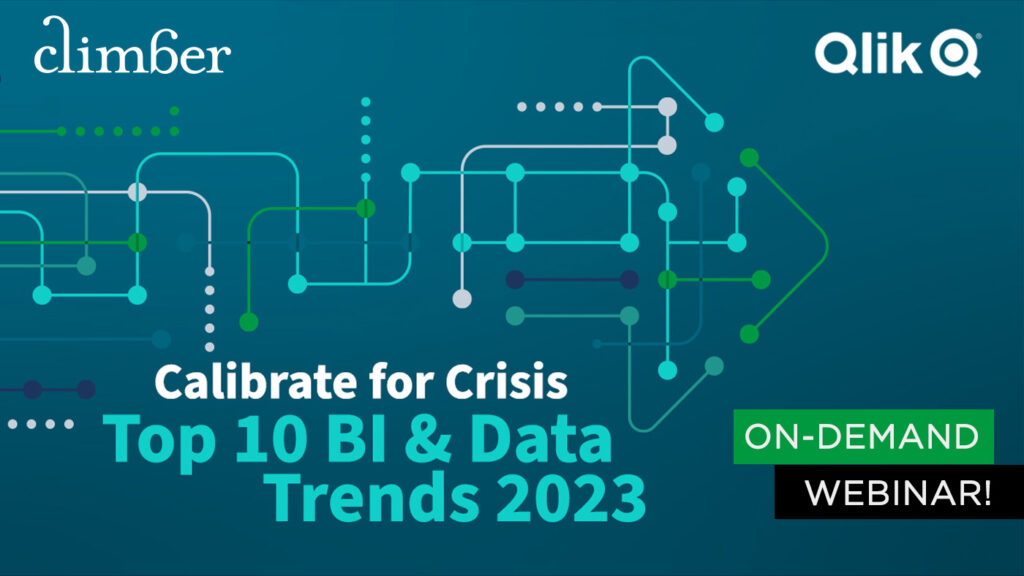 On-Demand Webinar
Calibrate for Crisis – View this on-demand Qlik webinar, with Dan Sommer! He discloses the top 10 BI & Data trends that will impact organizations over the coming year and what you need to know to stay ahead.
>> To the webinar!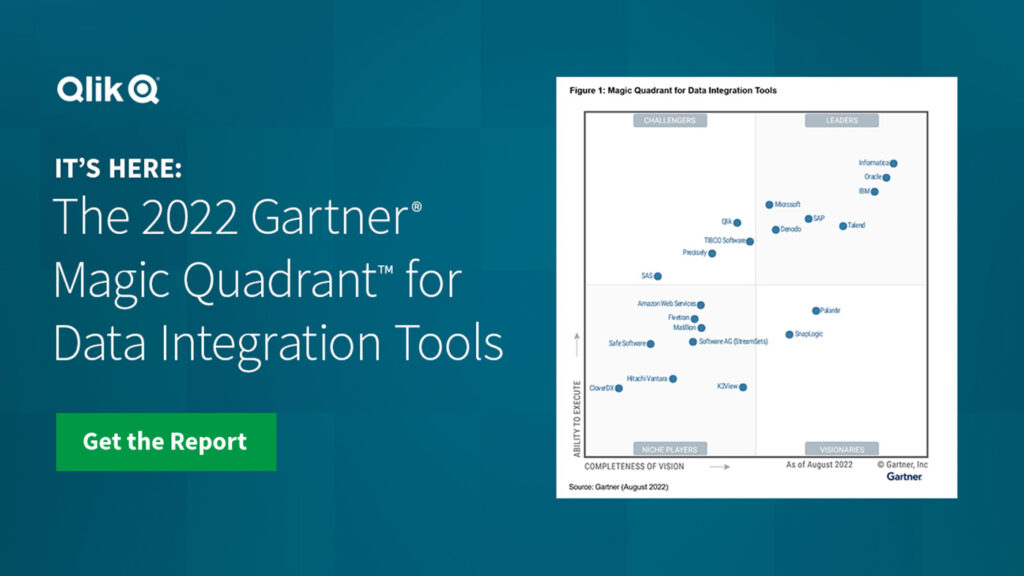 News
Looking for a Data Integration Solution? With the ever-changing cloud and technology landscape, it can be challenging to find the right data solution. Read the 2022 Gartner MQ report for Data Integration Tools for a quick view of the landscape and see why Qlik has been recognised for the seventh year in a row. Get your copy here!
>> Download the report